Chapman Memorial Cemetery
Introduction
Chapman Memorial Cemetery is located on the original homestead of Ned Chapman, the founder of Chapmanville. Descendants of the Chapman family are interned in the cemetery among many other residents.
Images
Photo courtesy of Dawn Michelle Chapman-Vance, Chapman descendant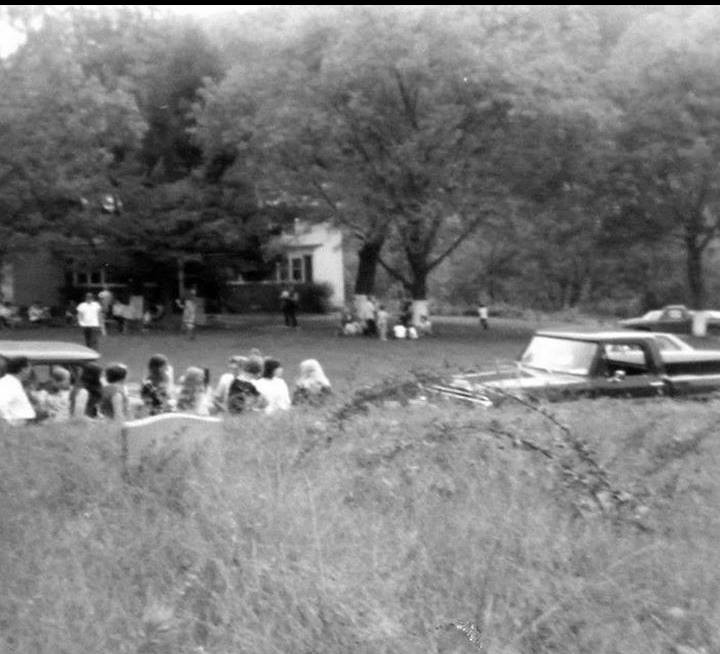 Photo by Jamie Sparks 4/24/2015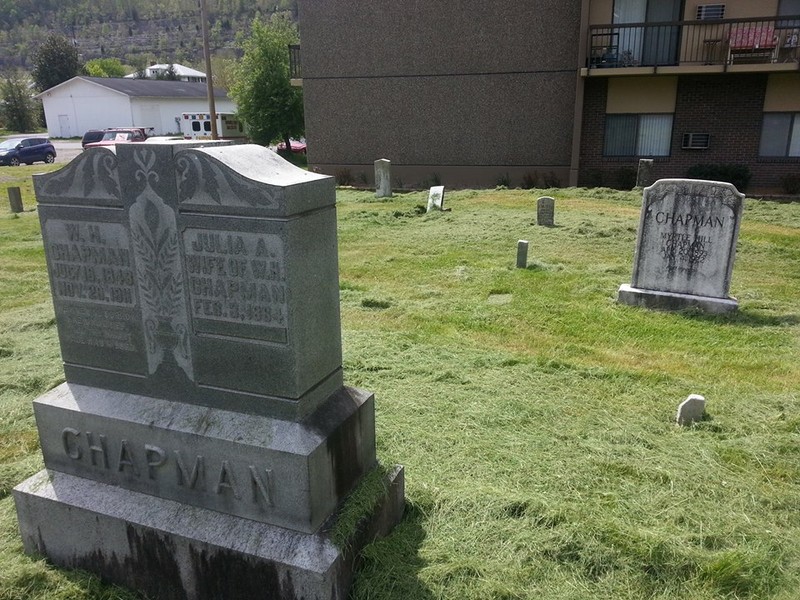 Photo by Kaitlin Sparks 5/4/2015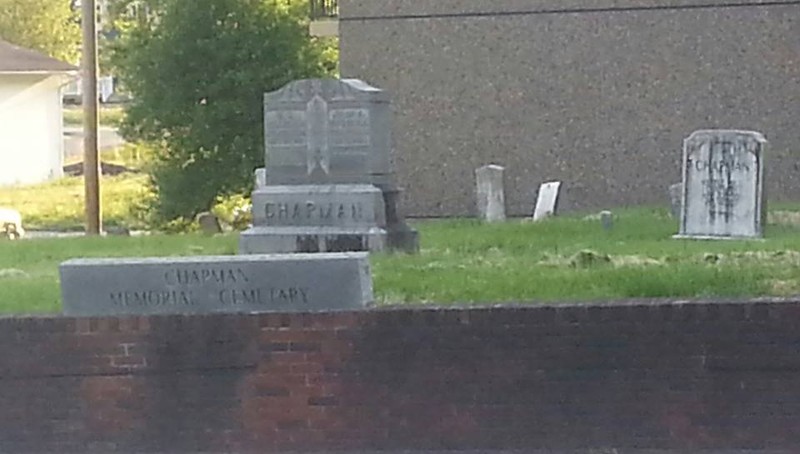 Backstory and Context
Chapmanville is a small town located in southern West Virginia. According to the 2010 Census the population was 1,256. The town of Chapmanville was founded in 1800 and is named after Ned Chapman, an early settler. There are four schools located in the city limits: Chapmanville Regional High School, Chapmanville Middle School, East Chapmanville Elementary School, and West Chapmanville Elementary School.
The old Chapman homestead was located in the middle of what is now Chapmanville and remained in the Chapman family until the 1980s. The Chapman Cemetery was located across from the old home place and was part of the front yard. Chapmanville, like many other surrounding towns, grew rapidly after its founding but has experienced little growth in recent decades.
Descendants of Ned Chapman recall that his home was used as a hospital during the Civil War following a small battle that occurred alongside present-day Kanawha Branch Rd. Following the battle, wounded men were treated at the Chapman home. The home reputedly included a tunnel that went from the basement to the river. Although it had historic value to area residents, the Chapman home was never placed on the National Register of Historic Places and was demolished. The former Chapman homestead is now occupied by several homes and a restaurant.
There cemetery includes a variety of headstones that range from primitive rocks with no engraving to more elaborate detailed headstones. There are several members of the Chapman family buried at the cemetery along with local veterans. A brick wall runs along the front of the cemetery that has a plaque that reads Chapman Memorial Cemetery. The brick wall is anchored because it leans outward from the cemetery. It is evident as you look at the cemetery that the wall has moved from its original position.
Sources
1 "Chapmanville, WV Population." Census Viewer. Accessed May 7, 2015. http://censusviewer.com/city/WV/Chapmanville. 2 Davis, F. Keith. "Community and People." In Images of America, Logan County, 14. Charleston, South Carolina: Arcadia Publishing, 2011.