Falconhead Resort & Country Club (1964 Waco Turner Open)
Introduction
This was the location of the Waco Turner Open, a former stop on the PGA Tour. In 1964, Pete Brown won the Waco Turner Open and became the first African American to win a PGA Tour event.
Images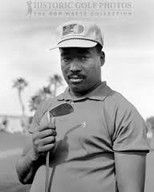 A picture of the golf course at Falconhead Resort and Country Club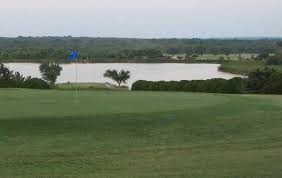 Backstory and Context
Having developed a passion for playing golf at the young age of 19 while working as a caddie in Mississippi, Brown would often sneak out and play a few rounds when he got the chance. Things took a drastic turn for him though when he became incredibly sick and his body had trouble controlling his muscles properly. His doctors didn't see Brown as very important, and as a result, he was essentially left for dead. As fate would have it, Brown happened to get a special visit from former boxing legend Joe Louis and eventual golfing legend Charlie Sifford. Sifford would become the first African-American to break the color barrier in golf.
Brown would later recall that he did not know who these men were at the time, this prompted Joe Louis to leave a signed autograph by his bedside. The doctors saw this signed picture and figured Brown was more important than they had previously thought. They began to treat him with a more serious attitude and diagnosed him with non-paralytic polio. He went through an extremely rough time in his life trying to get control over his body and finally managed to after some physical therapy for a few years. He would go on to move to Los Angeles and get his PGA Tour card in 1963.
Fast forward ten months from when Brown got his PGA Tour card and he is competing in the 1964 Waco Turner Open. He would go on to win this Tour stop and become the first African-American in history to win a PGA Tour event. Brown wouldn't have much success after this win though, only winning one more Tour event in his life, but had made his dent in the history books that opened the way for future golfers. His impact was so great to some that when his house caught fire in Los Angeles, and his two daughters medical bills that came from their intensive care from cancer treatments, they both died, fellow golfers Jim Dent and Tiger Woods helped pay for the expenses. Many would vouch for the character of Pete Brown in his later years in life, and many would go so far as to say that he paved the way for their success.

Sources
McAllister, M. (2014, April 29). Breakthrough at Burneyville. Retrieved April 28, 2015, from http://www.pgatour.com/news/2014/04/29/pete-brown-first-win-african-american.html Cook, D. (2012, January 1). African American Golfer's Digest - News, Information & Activities in the 'Soulful' World of Golf. Retrieved April 28, 2015, from http://africanamericangolfersdigest.com/AHelpingHandForPeteBrown.htm Kennedy, J. (2005). A course of their own: A history of African American golfers. Lincoln: University of Nebraska Press.
Additional Information