Racine Heritage Museum
Introduction
Racine County today may remind the sports and women's history lovers of a certain WWII-era sports team, the Racine Belles, who played professional baseball from 1943-1950. However, Racine County has held national attention at other times in history as well, such as when it became one the country's hotbeds for abolitionist thought and a crucial stop on the Underground Railroad. The Racine Heritage Museum explores both of these points of the Racine heritage, as well as other lesser-known stories, such as those of immigrants or factory workers or even an astronaut from the county.
Images
The Racine Heritage Museum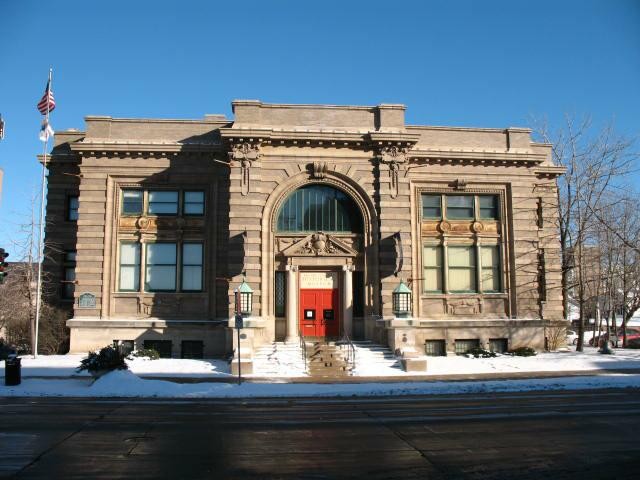 Exhibit in the Racine Heritage Museum (photo from the Journal Times)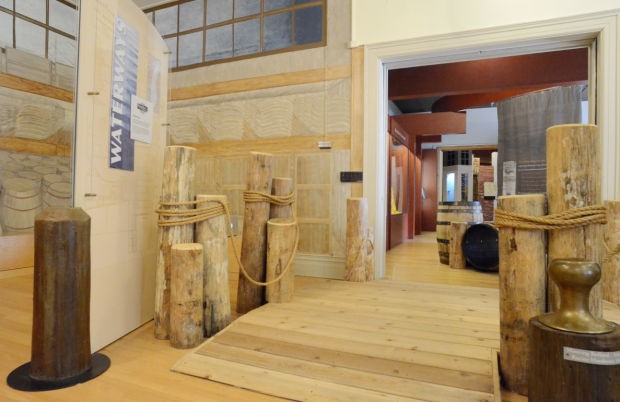 Historic boats in the Racine Heritage Museum (photo from the Journal Times)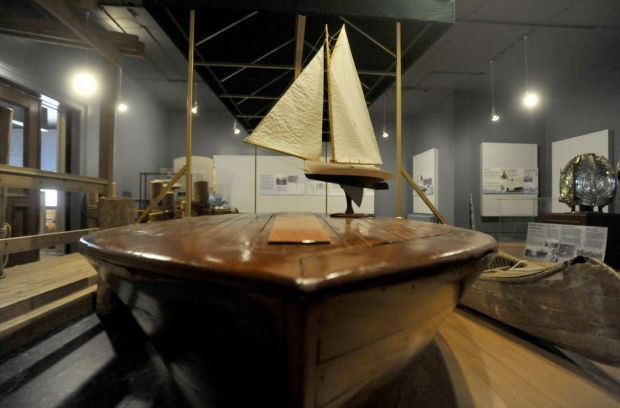 Racine County Sports Hall of Fame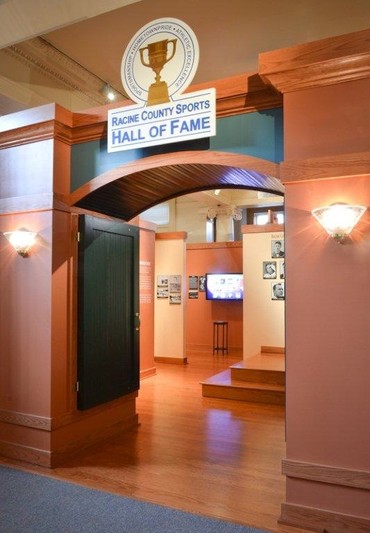 Backstory and Context
Today one of the most famous exhibits at the Racine Heritage Museum is the Racine County Sports Hall of Fame. Made famous by the Racine Belles, visitors can view the stories of those women and the many other amazing athletes that have come out of Racine County.

Racine County has also been the manufacturing center of many well-known American goods, such as Little Golden Books, hand mixers, Horlick's Malted Milk, and others. In "Racine County: Factory for the World," visitors can explore the story of the county that has produced so many goods and the people who made it happen.

An important piece of pride for the county is its role during the era of slavery, when abolitionists gained considerable influence. Racine County became an important stop along the Underground Railroad. In "This Train is Bound for Glory," visitors can explore secret hiding places, the many stories of narrow escapes, the individuals who made it to safety, and the individuals who put their own comfort and safety on the line to stand for what was right.

Other exhibits include Racine County's early history as a wheat producer, the career of architect Frank Lloyd Wright, the story of astronaut Laurel Clark, and the many immigrants who built the community. The Racine Heritage Museum reflects the diversity of Racine County's unique history.
Sources
http://www.racineheritagemuseum.org/?page_id=5
Additional Information