Wakarusa River Valley Heritage Museum
Introduction
The Wakarusa River Valley Heritage Museum is a museum located on the banks of Lake Clinton in Lawrence, Kansas. According to the official site, the museum is there "to preserve and interpret the history of the several extinct and extant villages and communities in the Clinton Lake vicinity." The area is especially known for it's anti-slavery past, with many areas around the lake acting as stations for the Underground Railroad, and the museum sets out to make sure that history is preserved for future generations.
Images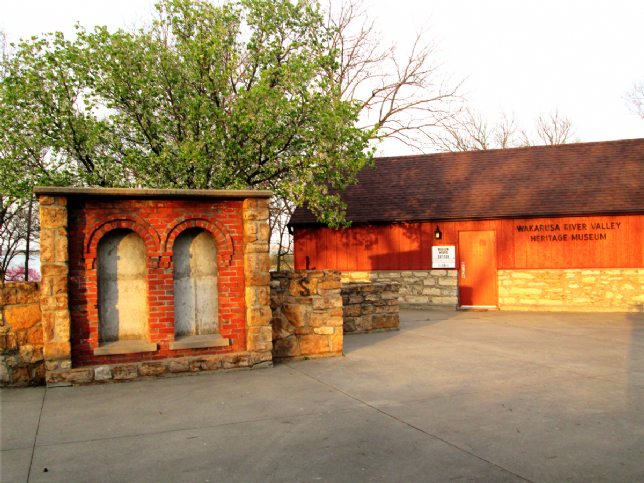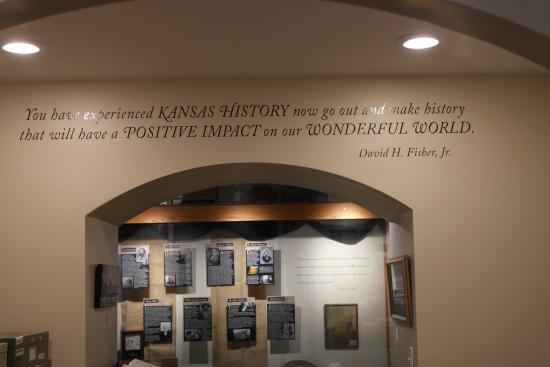 Another exhibit in the museum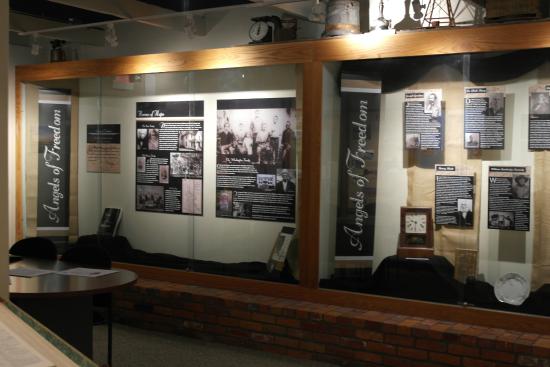 The former location of the J.C. Steele house, which was said to have been the first choice to host the museum.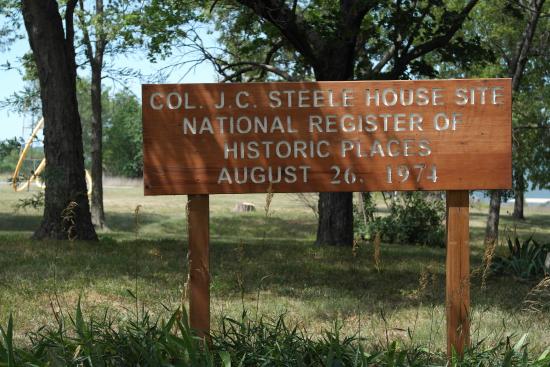 Backstory and Context
The Wakarusa Valley in Douglas County Kansas is comprised of three different towns. Bloomington, Winchester and Clinton. Bloomington is noted by many as a big anti-slavery town, and many of its citizens helped slaves through the underground railroad. The most famous of abolitionists in the area were known as the Bloomington Guard. The Bloomington Guard helped guard escaped slaves throughout Kansas as they made their way to freedom. The area was also home to many members of the 1st Kansas Colored Volunteer Infantry Regiment, which was the first Black unit to see combat during the American Civil War.

The Wakarusa Museum itself came about when talks of the damming of the Wakarusa river began circulating. But the rumors were not taken seriously until the Corps began buying up property in the 1960s, forcing out families who had used the land for their farms for years. This in turn caused the citizens of the area to form the Clinton Lake Landowners Association. Concerned that if all of the land was bought up, the history of the land would soon be lost, the CLLA took a special interest of a brick building located on a hill east of Clinton. The house was acquired by the Corps in 1972 and was scheduled for demolition.

The CLLA took notice of this and over 200 members signed a petition to send to the Corps to try and save the house from demolition and to maybe use it as a museum, citing that the valley was a hotbed for history, including that of the Underground Railroad and the Bloomington Guard. But the Association's hard work apparently paid off in 1973, when the Corps agreed that the home, which was the former home of Colonel J.C. Steele, would be renovated and later opened to the public as a museum. But the house was still dismantled in 1981 and the Association had to place their museum in a restored milk shed in 1983. Work is still going on to this day to build a more modern building to house the museum.



Sources
"History." Wakarusa River Valley Heritage Museum. Accessed April 26, 2015. http://www.wakarusamuseum.org/history.html.
Additional Information