George Washington Carver National Monument
Introduction
The George Washington Carver National Monument is the site of Carver's boyhood home. consists of rolling hills, woodlands, and prairies. The 240 acre park has a visitor center, theater, museum, an interactive exhibit area for kids, and a 3/4 mile nature trail. The cultural setting includes the 1881 Historic Moses Carver house and the Carver family cemetery (the Carvers were not George's parents but rather his slave owners). The site was placed on the National Register of Historic Places in 1993.
Images
The statue of carver as a boy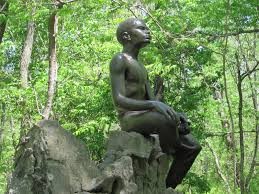 Bust of carver as an adult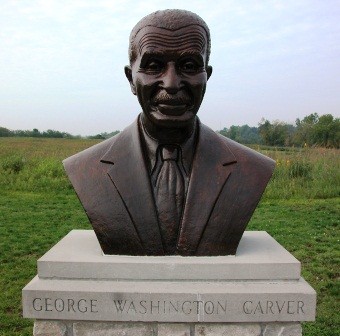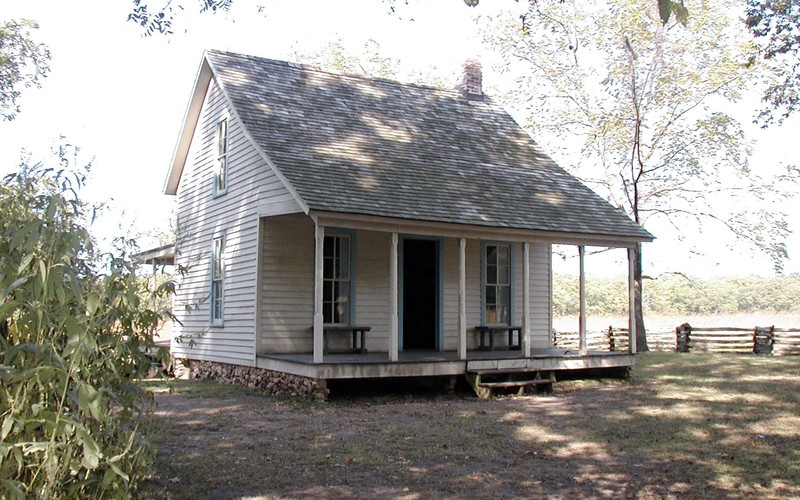 Backstory and Context
George Washington Carver was born as a slave in 1864. He and his mother were kidnapped when he was still a baby. He was later found in Arkansas and returned but it is not known what happened to his mother. His father was likely another slave in the area. Carver was very sick when he returned so he could not do any work. This freed him to explore the farm, which sparked his interest in plants, flowers, and nature in general. He was given the nickname "plant doctor" because he collected and raised flowers. He left the farm at age 11, and after years of turmoil and struggle, was accepted into college to study art in 1890. He then transferred tot he University of Iowa to study agriculture. He accepted a position at Tuskegee Institute founded by Booker T. Washington. Franklin Delano Roosevelt dedicated the site a National Monument in July 1943.
Sources
http://www.nps.gov/gwca/planyourvisit/upload/GWCA_S2.pdf http://www.nps.gov/gwca/planyourvisit/upload/GWCA_S1.pdf
Additional Information