Tuckaleechee Caverns
Introduction
The Tuckaleechee Caverns have a rich history in both Indian legend and American history. It has been passed down that the Cherokee Indians knew about the caves and hid in them for protection and cover. The Cherokee Indians lived in this part of the country until the United States forced them to move west, to states like Oklahoma in 1840. This specific trip took place along with "The Trail of Tears", some Indians however, refused to move and were granted land in North Carolina. Tennessee is home to the most caves in America, it has over 8,000 registered caves. The Tuckaleechee Caverns offer guided tours giving visitors to Gatlinburg, a vacation hotspot, known as the gateway to the Smokey Mountains, a chance to see unique rock formations, stalagmites and stalactites.
Images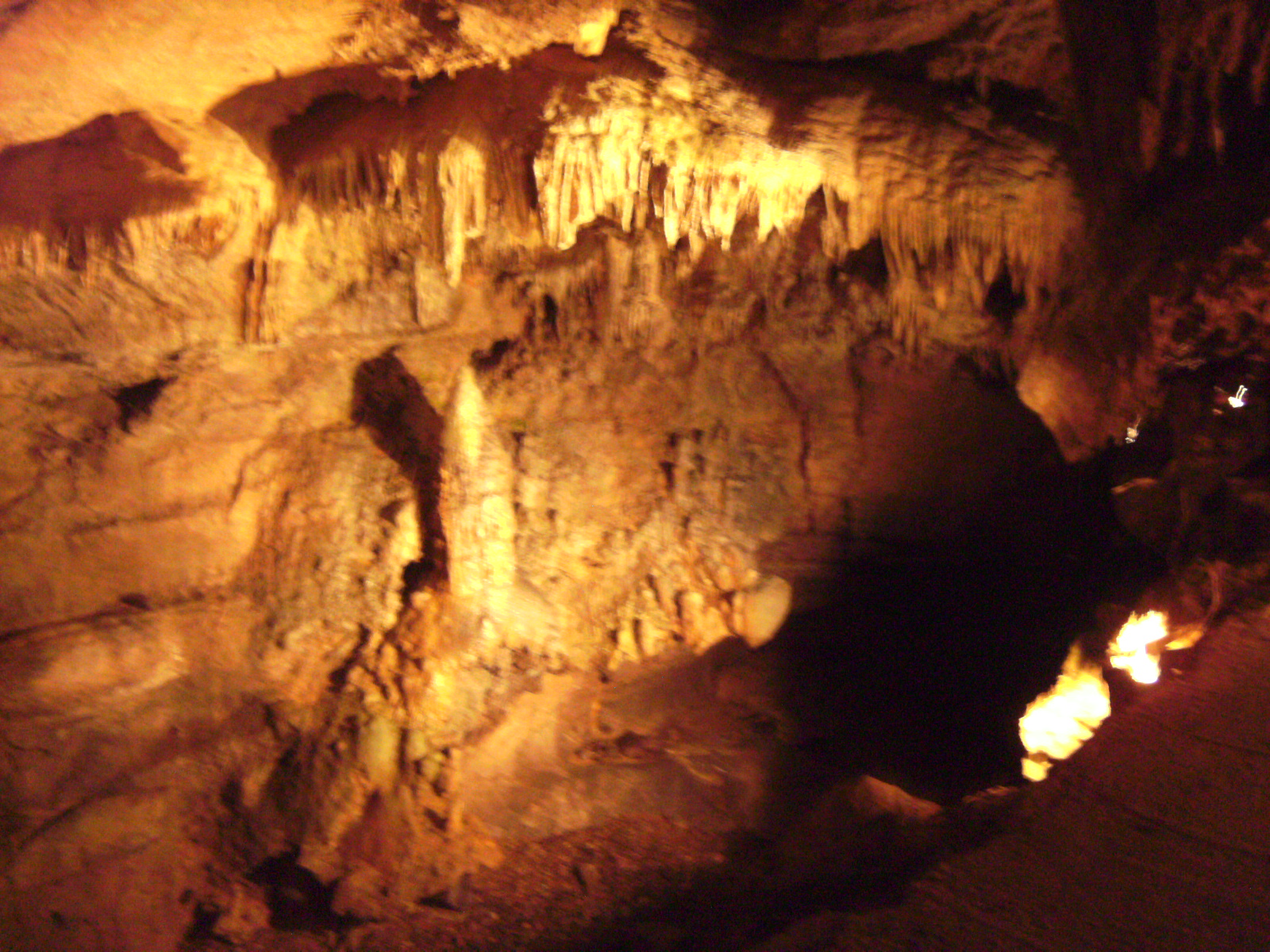 Backstory and Context
The first Americans to settle in this area called this land home mainly in the late 1700s and the early 1800s. Reports say that the discovery of the caverns happened in the middle of the 19th century when sawmill workers watched water from a heavy rain pour into a sink hole in the area. Though the opening was filled with debris one of the men found an opening in the rock, this same opening is now the entrance to these caves.
It has also been reported that women would take some of their more portable chores to the opening of the cave in hot summer months to cool off from the year round 58 degree temperatures of the cavern. Many children would also find refuge there while taking afternoon naps; this cool breeze is now pumped into the gift shop and visitor center as a sort of air-conditioner.
The stream that flows through the length of the caves often dries up the surface water directly above the cavern, thus the area there was named Dry Valley because before they knew of the caves no one knew why the water would dry up even after a heavy rain.
Sources
http://traveltips.usatoday.com/caves-caverns-near-gatlinburg-tennessee-61817.html http://www.tuckaleecheecaverns.com/history.htm
Additional Information