General John Echols House
Introduction
The General Echols House is located at the corner of Elmwood and 2nd Street North in the town of Union, West Virginia. The house is one of the oldest buildings in the town of Union and a fine representation of the pre-civil war architecture. It was home to John and Mary Echols in the mid-1800s.
Images
The Gen. John Echols House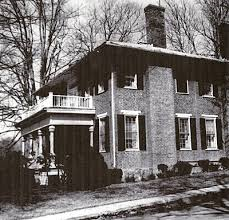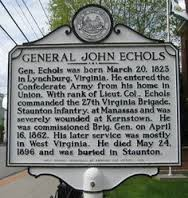 A photograph of John Echols, probably in his late 30s or early 40s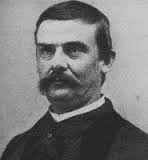 Backstory and Context
This two-story brick house features a five-bay front, medium-pitched roof, and front-elevated doorways centered on the front of the house. The house's design is said to be of Greek Revival influence. It was built by John Lanius, the man who owned the piece of property from 1845 to 1848. It is thought that when General John Echols moved into the house, he completed work that was meant to be done to the house throughout his ownership of the home.
This well-preserved house is two stories high, with walls that are three bricks thick. The upstairs has six bedrooms on the second floor with a hallway that runs the same direction as the one on the first floor. All of the floors in the home are covered with six-inch wide pine hardwood flooring and are in outstanding condition despite their age.
The house has been deemed significant because of association with John Echols, a Brigadier General in the Army of the Confederate States of America. John is remembered for his service to the Confederate Army from the start to the end of the American Civil War. John enjoyed other adventures in life such as helping Collis P. Huntington build the Chesapeake and Ohio Railroad up to the Ohio River. Echols is also remembered for his role in the development of higher education standards and systems throughout the state of Virginia.
A graduate of the Virginia Military Institute in 1844, John would go on to marry Mary Jane Caperton. It was shortly after marrying Mary that John and his new bride would move into the home that he had just bought from John W. Lanius for $2,400. They would reside in the house for twenty years.
Sources
"Echols, Brigadier General John, House" http://www.wvculture.org/shpo/nr/pdf/monroe/85001415.pdf as of 4/19/15
Additional Information