Steelworks Center of the West
Introduction
The Steelworks Center of the West, located in the Bessemer neighborhood of Pueblo, Colorado, is an organization whose mission is to educate the public about the history and legacy of the Colorado Fuel and Iron Company (CF&I) as well as the industrialization of the American West. It achieves this through its museum, archives, and education outreach efforts. The museum is housed in the former CF&I Medical Dispensary and it displays artifacts from the steel mining and coal mining industries; it also has Mine Rescue Car Number 1, the only remaining wooden mine rescue car in the country. The archives contains over 6,000 boxes of manuscripts, over 100,000 photographs, 30,000 maps and drawings, 228 films, and many more steel and mining related artifacts. As for education, the center's goal is to educate people of all ages. It offers school tours, weekend and summer camps, outreach programs, and post-graduate level programming. The center is scheduled to open in 2015. It is operated by the Bessemer Historical Society.
Images
CF&I as it looked around 1960.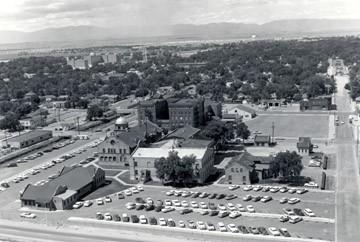 The CF&I Mine Rescue Car No. 1 being installed at the site. It was used between 1931-1940 as a training vehicle for mine emergency procedures and first-aid triage techniques.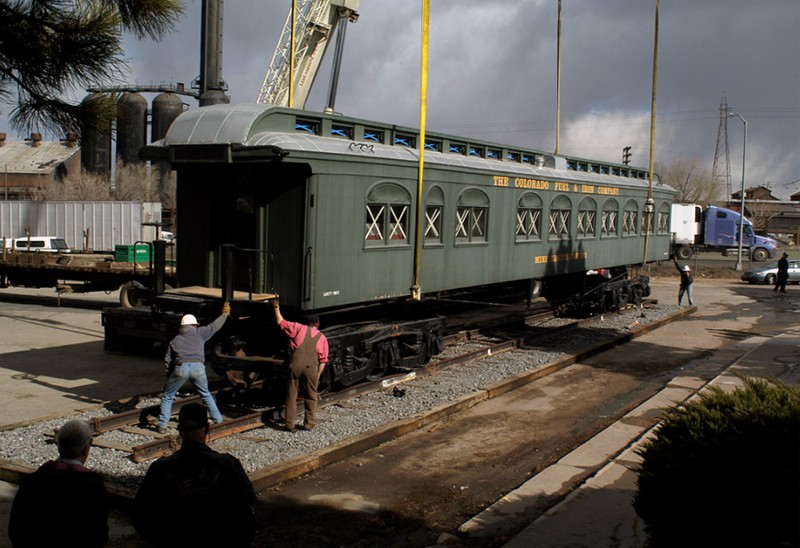 Map of the center's master plan. It includes landscaped grounds and a garden.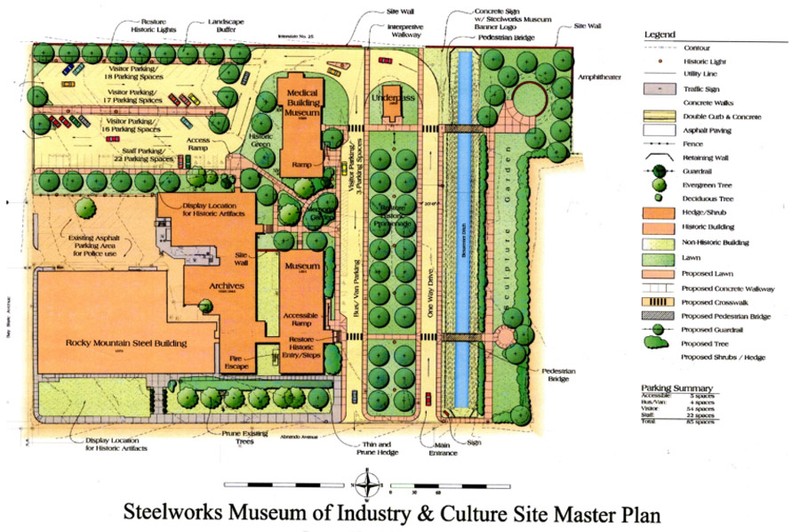 Sources
http://steelworks.us/newsite/index.php/about http://en.wikipedia.org/wiki/Bessemer_Historical_Society http://en.wikipedia.org/wiki/Colorado_Fuel_and_Iron
Additional Information