Minute Man National Historical Park
Introduction
Minute Man National Historical Park is home to Concord's North Bridge, where colonial Patriots fired on British regulars in the first deliberate skirmish of the Revolutionary War. The site is also home to the Wayside which was the home of several famous authors. The park is operated by the National Park Service. The park offers two visitor's centers, living history programs in the summer and early fall, and the "Battle Road Trail" which connects Lexington and Concord.
Images
Hartwell Tavern, Lincoln, Massachusetts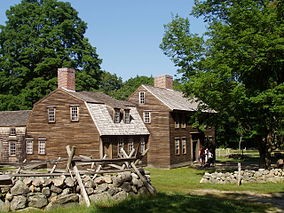 Today, Minute Man National Historical Park has a visitor's center, special events, and tours. Check the official website linked below for a calendar of events.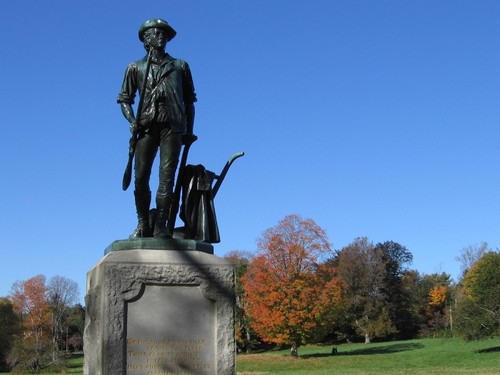 Backstory and Context
Minute Man National Historical Park commemorates the actions of the colonial militia who lined up at Concord's North Bridge and fired on British soldiers, the first deliberate shots in the Revolutionary War. Area members of the militia were required to keep a firearm and train. As tensions rose between the colonies and Britain, these militia trained and kept their muskets near them so they would be prepared for battle in a minute's time. This led to the nickname of "Minute Men," an idea of readiness that continues to shape the culture of the citizen soldier in the National Guard and Reserves.

The park is made up of 970 acres of land and includes the towns of Lexington, Lincoln, and Concord, Massachusetts. Visitors can explore the area through the "Battle Road Trail' which is about five miles long and includes the woods where the first shots of the war occurred. The park includes ten houses that have been standing since the Revolutionary War. Today, these properties are known as "witness houses."

The park also includes the historic Wayside, a large home that dates back to before the Revolution. The home housed many different figures- from militiamen, scientists, to authors. It is most famous for being home to writers Louisa May Alcott, Nathaniel Hawthorne, and Margaret Sidney.
Additional Information