Louisa May Alcott's Orchard House
Introduction
This early 18th-century house was the longtime home of Transcendentalist Bronson Alcott (1799- 1888). New England Transcendentalism was a literary and ideological movement that originated in Concord, Massachusetts. Transcendentalists embraced nature and idealism, and rejected materialism. According to the Encyclopedia Britannica, Transcendentalists "were loosely bound together by adherence to an idealistic system of thought based on a belief in the essential unity of all creation, the innate goodness of humanity, and the supremacy of insight over logic and experience for the revelation of the deepest truths." Transcendentalists included writers such as Ralph Waldo Emerson, Henry David Thoreau, Nathaniel Hawthorne, and Bronson Alcott. Alcott was an educator and, included on the property, is his School of Philosophy - an adult education center.
Alcott's daughter, writer Louisa May Alcott, wrote the novel Little Women at Orchard House after her family sold the nearby house known today as the Wayside to author Nathaniel Hawthorne. The historic home is now a house museum dedicated to the Alcotts' life and work.
Images
Louisa May Alcott's Orchard House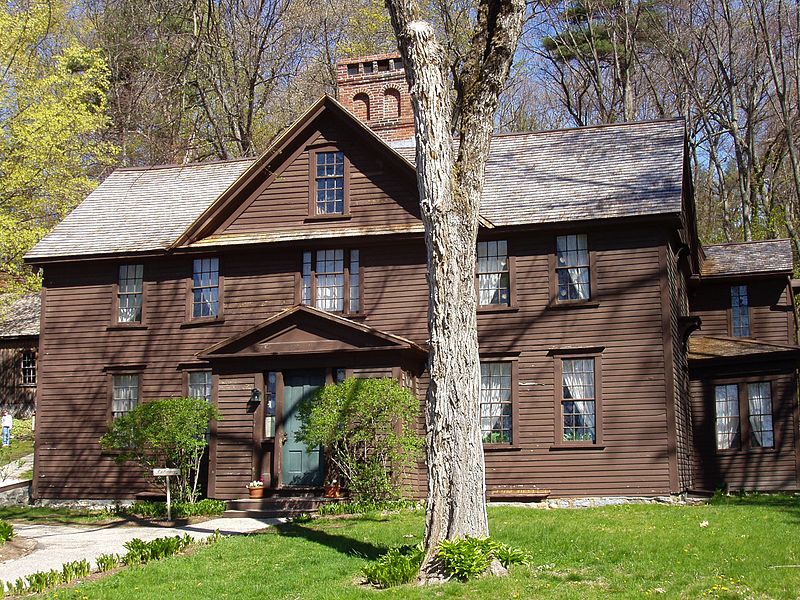 Experience the historic home of the extraordinary Alcott family, where Louisa May Alcott wrote and set Little Women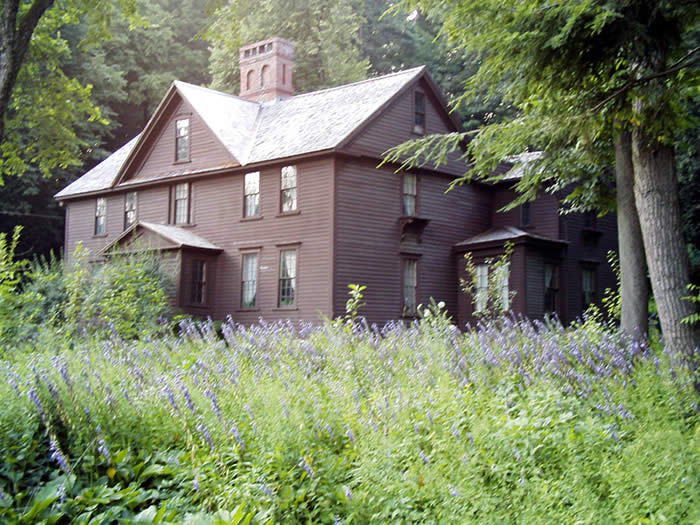 The parlor includes many original furnishings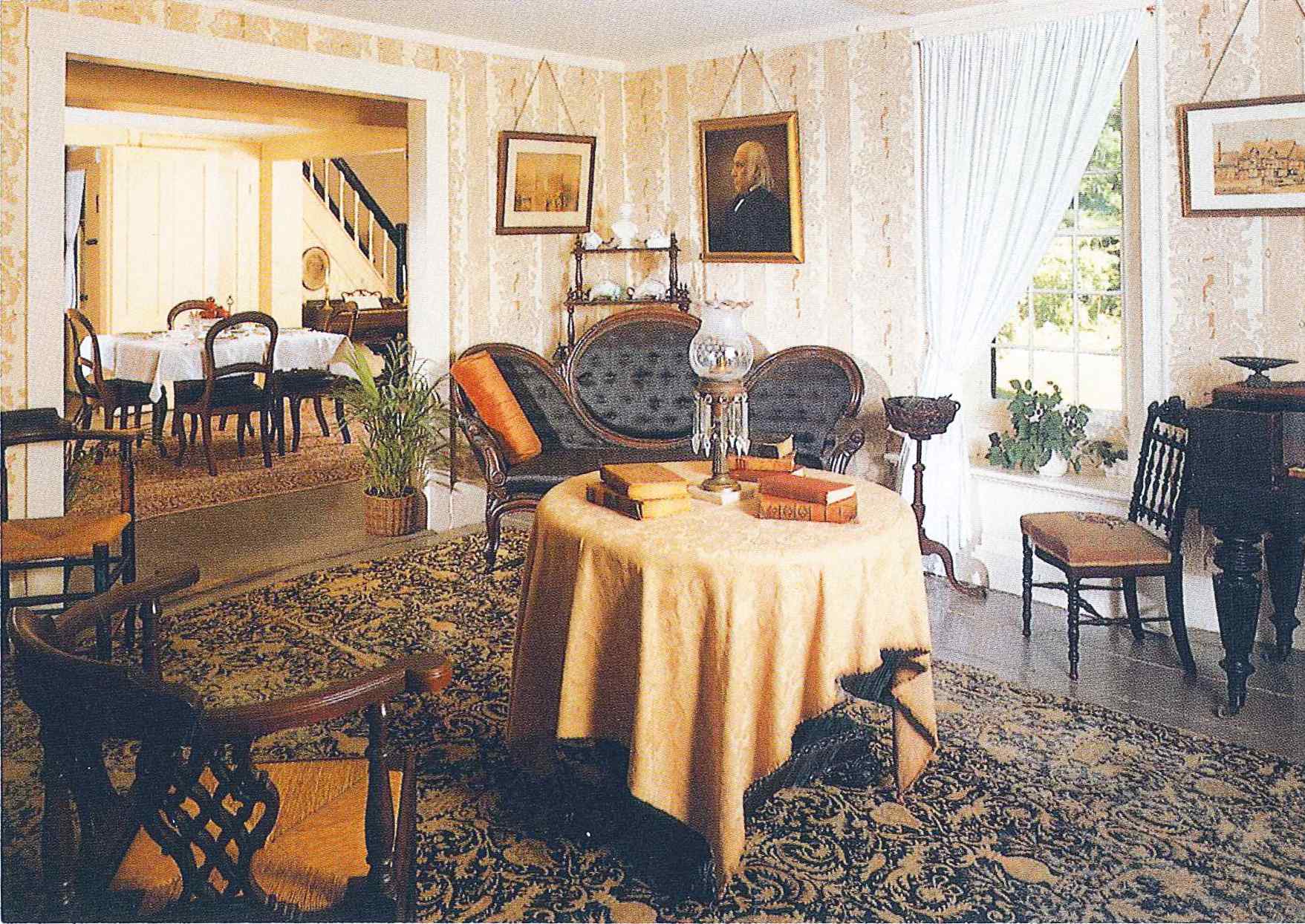 Louisa's Bedroom with Bronson's half-moon desk on the left and May's calla lilies running up the wall next to it. May's painted baby owl perches above the fireplace.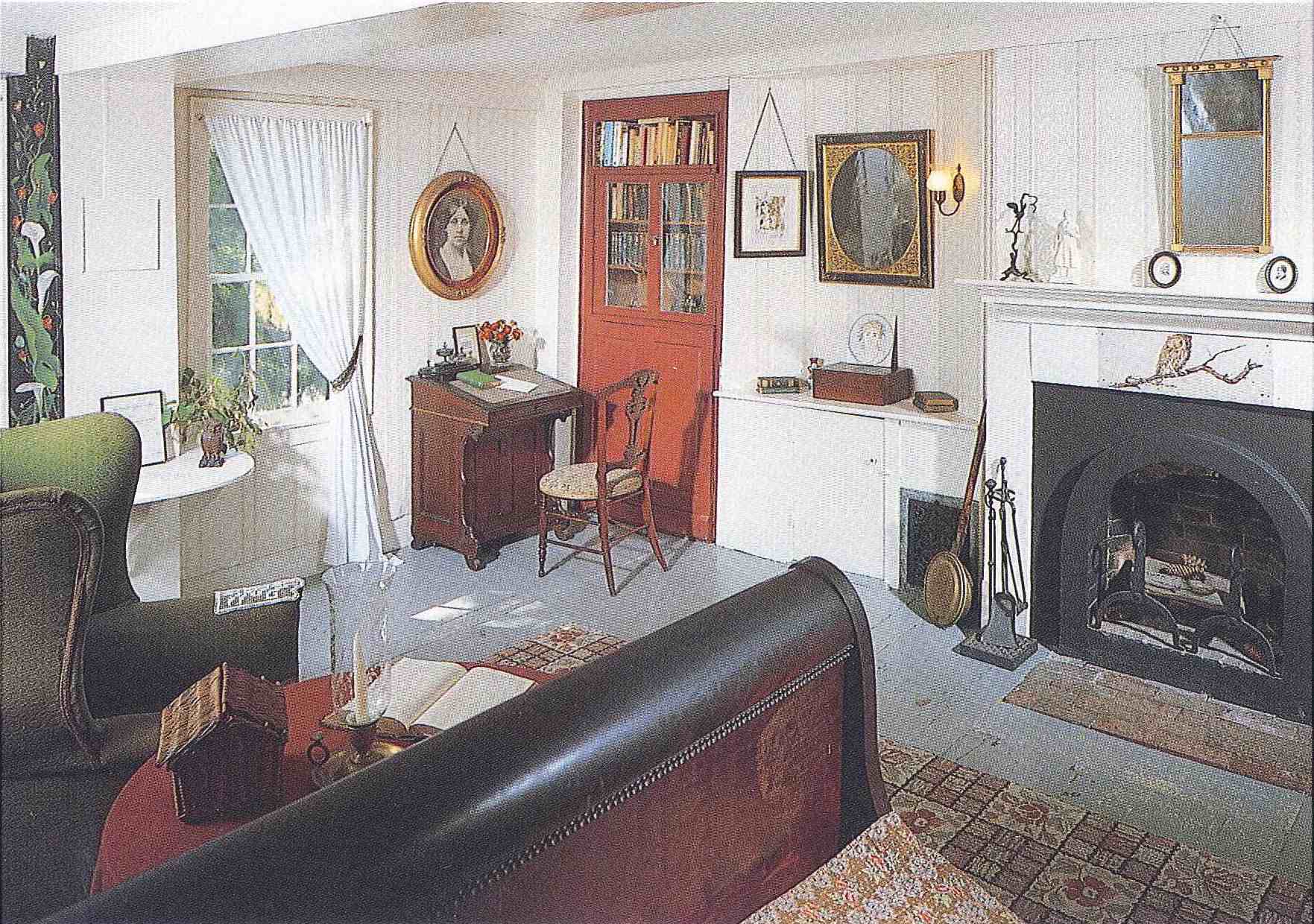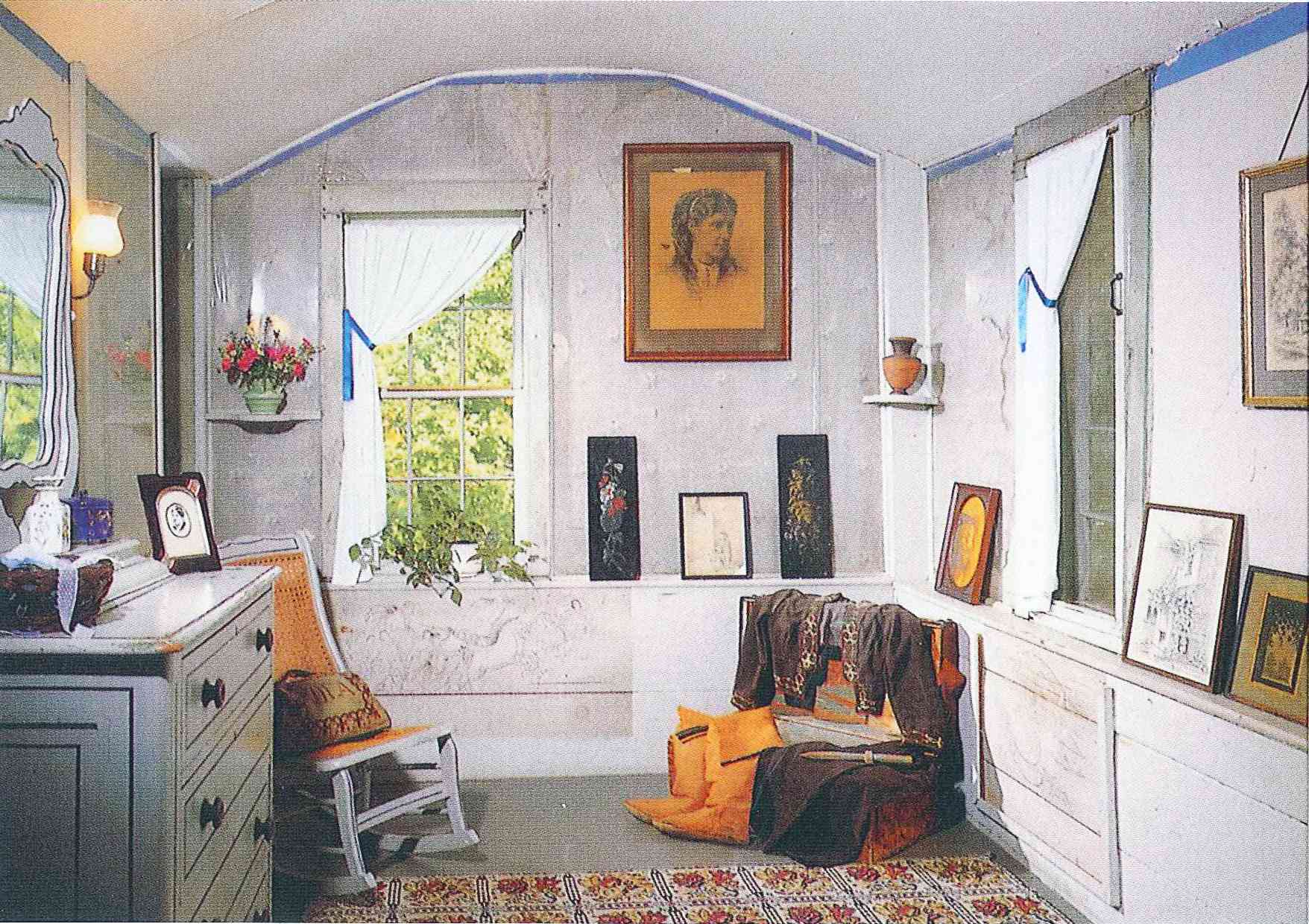 Bronson Alcott's School of Philosophy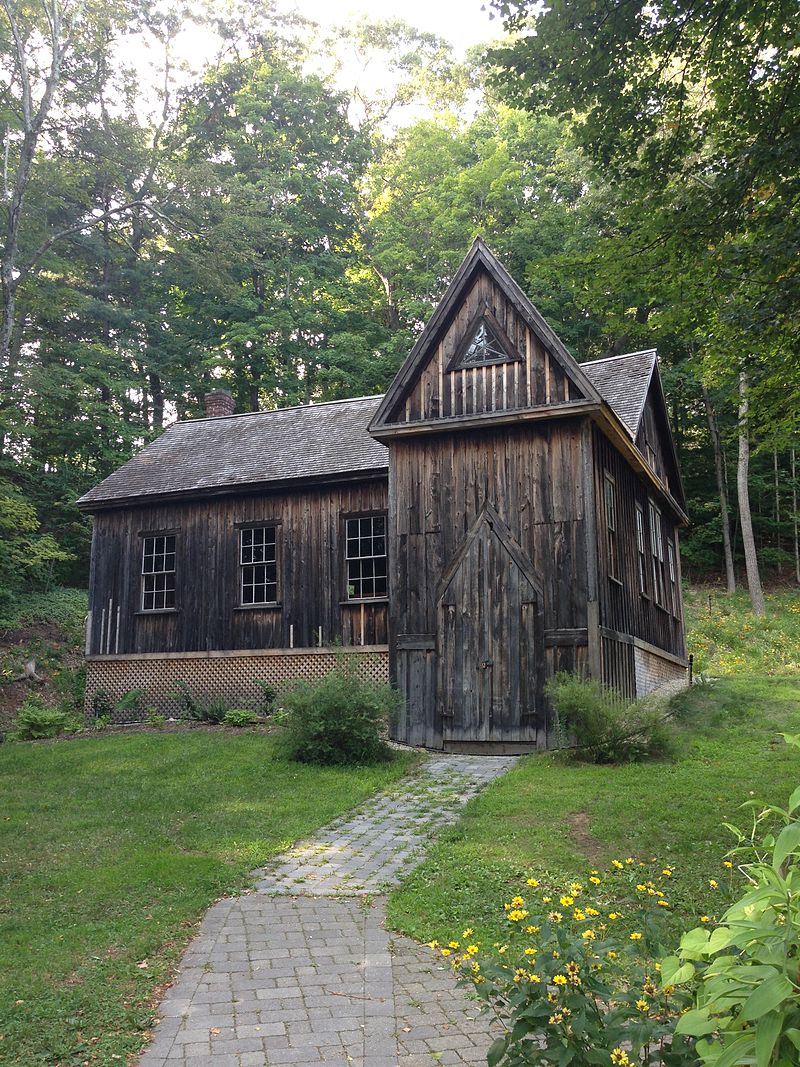 Backstory and Context
Louisa May Alcott was an American novelist born on November 29th, 1832 in Germantown, Pennsylvania to Bronson Alcott and Abigail May Alcott. Louisa began writing poetry at age 8 and later wrote short stories that were published in popular magazines. Her first book entitled Flower Fables was published in 1854 when she was 22 years old. Louisa had three sisters, Anna, Elizabeth, and May who she based the characters in her famous novel Little Women on. The sisters grew up in Boston and Concord, Massachusetts. They lived a house known as Hillside (until it was sold to Henry David Thoreau who renamed it The Wayside). Due to her parents' connection to the Transcendentalist Movement, Louisa May Alcott grew up among many of the well-known intellectuals of the day such as Ralph Waldo Emerson, Nathaniel Hawthorne, and Henry David Thoreau.
The Alcotts moved into Orchard House in 1857 when Louisa's father purchased the 12 acres of land which also contained an orchard of forty apple trees. During this period, Bronson struggled to hold down a job as an educator due to his unconventional educational philosophies. Bronson embraced physical education, recess time, and rejected corporal punishment. Many of his philosophies have been incorporated into the modern United States educational system. However, his ideas weren't embraced during this time and it was Louisa and her mother Abigail who had to put food on the table for the family.
When the Civil War broke out, the Alcotts were known to be ardent abolitionists. Louisa served as a nurse in the Union Hospital in Georgetown. She wrote a book about her experiences entitled Hospital Sketches in 1863. Four years later, Louisa became an editor for a children's magazine called Merry's Museum. In 1868, she was asked to write a book for girls by the publishing company Roberts Brothers. It was in Orchard House that Louisa fulfilled this request and wrote Little Women, a semi-autobiographical novel published in 1868. The success of her book allowed her and her mother to quit working and pay off all their debts. Louisa died two days after her father on March 6th 1888.
The Alcotts lived in Orchard House until they sold it in 1882. In 1911, the Concord Women's Club purchased the home in order to memorialize Louisa May Alcott's live and legacy. This house has been well-preserved and appears much as it did when Alcott lived here. The house serves as a museum with period furniture and other items that were owned by the Alcott family as well as artifacts from the life of Louisa May Alcott. Her work has been required reading in American classrooms for over a century.
Sources
Kathryn Cullen-DuPont (August 1, 2000). Encyclopedia of women's history in America. Infobase Publishing. pp. 8–9. ISBN 978-0-8160-4100-8. Retrieved November 28, 2011
"Learn about Alcotts and Orchard House" Louisamayalcott. Retrieve April, 11, 2015 from http://www.louisamayalcott.org/alcottorchard.html
National Register of Historic Places Nomination Form, National Park Service. Accessed November 21st, 2022. https://npgallery.nps.gov/GetAsset/3d5cf70d-966f-42ef-99b0-a4f4a9044b2b.
Bronson Alcott: American philosopher and educator, Encyclopedia Britannica. Accessed November 21st, 2022. https://www.britannica.com/biography/Bronson-Alcott.
Brown, Amy Belding. Amos Bronson Alcott, Virginia Commonwealth University. Accessed November 21st, 2022. https://archive.vcu.edu/english/engweb/transcendentalism/authors/alcott/.
Additional Information