National Teachers Hall of Fame
Introduction
Established by faculty and alumni of Emporia State University in 1989, the National Teacher's Hall of Fame honors outstanding educators and operates a small museum and resource center within the Teacher's College at Emporia State University. The museum includes classroom dioramas and artifacts related to one room schoolhouses and artifacts such as antique textbooks that demonstrate how teaching has changed over time. Visitors to the Hall of Fame can also tour a one-room schoolhouse on the Emporia State campus.
Images
While a number of local and state organizations maintain their own honor lists, the National Teachers Hall of Fame is the only organization of its kind.that recognizes teachers throughout the US.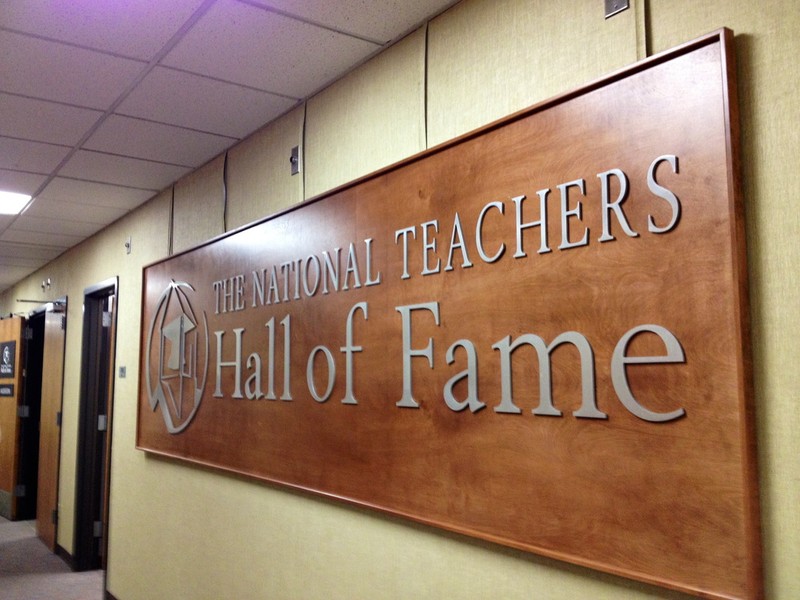 One of several shelves of classroom materials on display at the museum.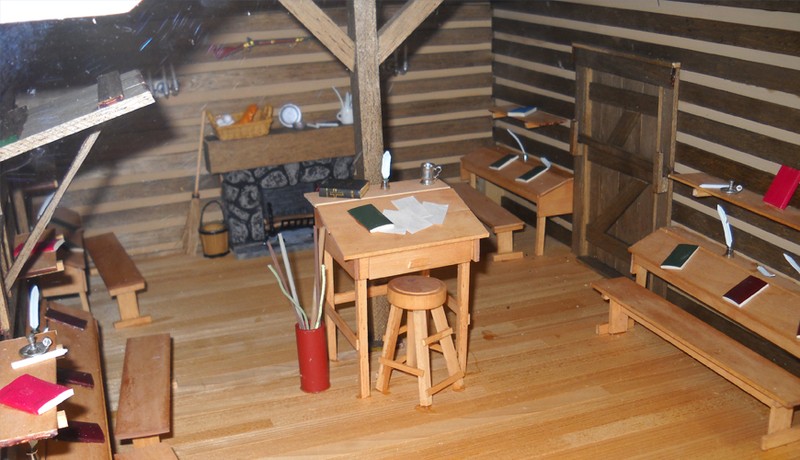 Senator Jerry Moran and Dean Jen Weaver at the Hall of Fame's Memorial to Fallen Educators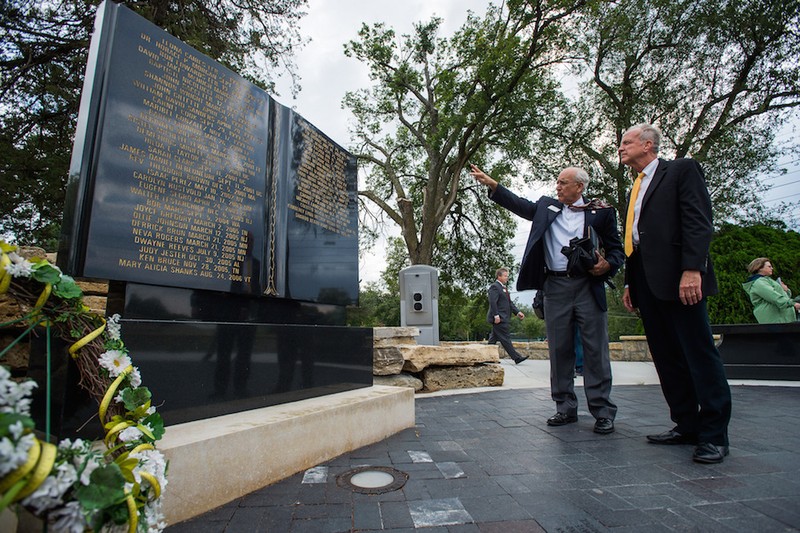 This one-room schoolhouse is now located on the Emporia State campus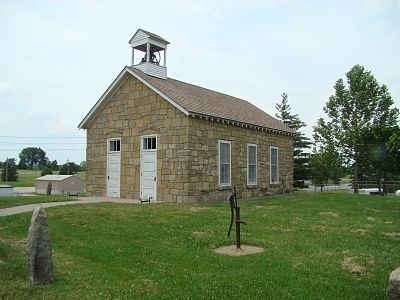 Backstory and Context
The museum grew out of an effort to honor teachers and promote the teaching profession. With the support of the university, city, and organizations such as the Emporia Chamber of Commerce who saw the opportunity to highlight the university's teacher training program, the Hall of Fame became a reality in 1989 and inducted its first class of honorees three years later.

The organization selects five teachers for induction each year. Inductees are can be current or retired teachers, and are selected from a pool of nominees selected by a national selection committee. Each nominee must have at least twenty years of teaching experience in grades PreK-12. The organization also offers a special award for non-teachers who have supported the profession with the annual Friends of Education Award.
Sources
Samples, Chuck. Moran reintroduces legislation to give Memorial to Fallen Educators national status. KVOE News Radio AM1400. January 19, 2017. Accessed January 29, 2017. http://www.kvoe.com/newsedit/17054-moran-reintroduces-legislation-to-give-memorial-to-fallen-educators-national-status.

National Teachers Hall of Fame Records. Emporia State University Special Collections and Archives. Accessed January 29, 2017. http://www.Emporia.edu/~findingaids/ESU003.007.010.html.


Additional Information