Harry Kalas Statue
Introduction
If you ever find yourself in Citizen's Bank Park, home of the Philadelphia Phillies, you should stop by to see the statue of Harry Kalas. Harry Kalas was the voice of the Philadelphia Phillies, broadcasting their games for over 38 years. Sadly, Harry Kalas passed away in 2009, only a few months after watching the Phillies win the World Series in October of 2008. The statue serves as a permanent reminder of a great man and beloved part of the franchise. It is located within the stadium, behind Section 141 on the Main Concourse, near Harry the K's restaurant in Citizens Bank Park.
Images
The Harry Kalas Statue inside Citizens Bank Park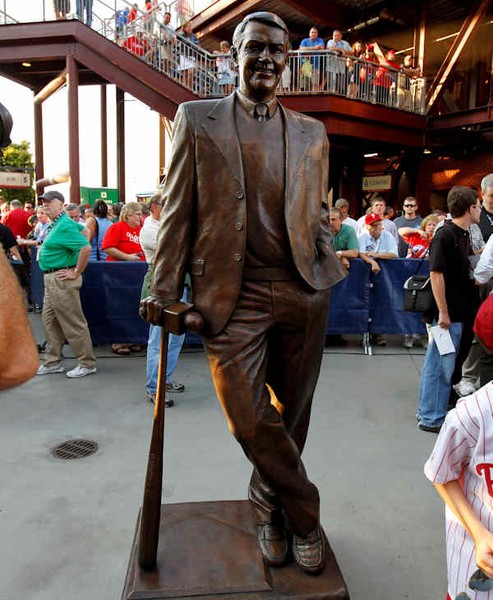 Harry Kalas, Philadelphia Phillies broadcaster for 38 years.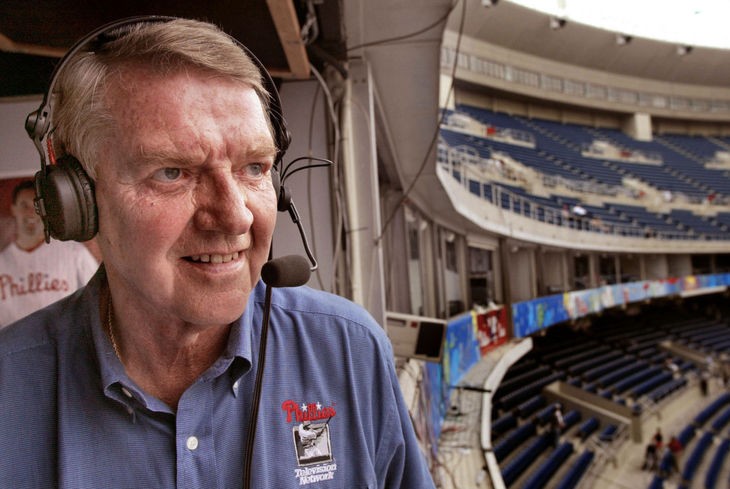 Backstory and Context
Born in 1936, Harry Kalas would grow up to become one of the most iconic play by play sports announcers of all time. Kalas was able to break into the field in 1965 as the Houston Astros announcer, but would move on to the same position with the Philadelphia Phillies in 1971. Kalas was replacing fan favorite Bill Campbell, but seemed to take on the role flawlessly, even becoming adored by the fans and citizens of Philadelphia. Kalas filled the role each season until his death in 2009, when he collapsed before a game against the Washington Nationals.
As an announcer, Harry Kalas became famous for his home run calls. The call "Swing ... and a long drive, this ball is ... outta here!" became synonymous with Kalas and the Phillies. Harry Kalas also had the opportunity to call some impressive moments in some big games. During his Phillies career, he called six no-hit games, six National League Championship Series, and three World Series (1983, 1993, and 2008). In 2008, the Phillies beat the Tampa Bay rays to become World Series Champions, and Kalas was honored to make the call.
Baseball fans everywhere, especially in Philadelphia were deeply saddened by the loss of Harry Kalas in 2009. The Philadelphia Phillies took notice, erecting a life size bronze statue of Kalas within Citizen's Bank Park in 2011. The statue depicts Kalas standing cross-legged on a home plate, holding a microphone in his right hand, which also holds a baseball bat that he is leaning upon. The statue can be found in the Ashburn Alley outfield concourse at Citizens Bank Park between Harry the K's Restaurant and the statue of Richie Ashburn.
Additional Information