Historic Western and Atlantic Railroad Tunnel
Introduction
Located in Whitfield County, GA, the tunnel was constructed in 1848 due to the demand of people in the city of Tunnel Hill who moved from here to supply accommodation to the railway workers. The Western and Atlantic Railroad Tunnel at Tunnel Hill was dug through the base of Chetoogeta Mountain and completed on May 7, 1850. This is known as a part of the Western & Atlantic Railroad's construction. This Tunnel was the first major tunnel of railroad in the South Georgia which spans 1,447 feet. In 1998 - 2000, the renovation of this Tunnel was conducted. Today, the tunnel opens to the public as an historic site. Come and visit there to learn more the history of railroad in Whitfield County, GA
Images
The Historic 1850 Western and Atlantic Railroad Tunnel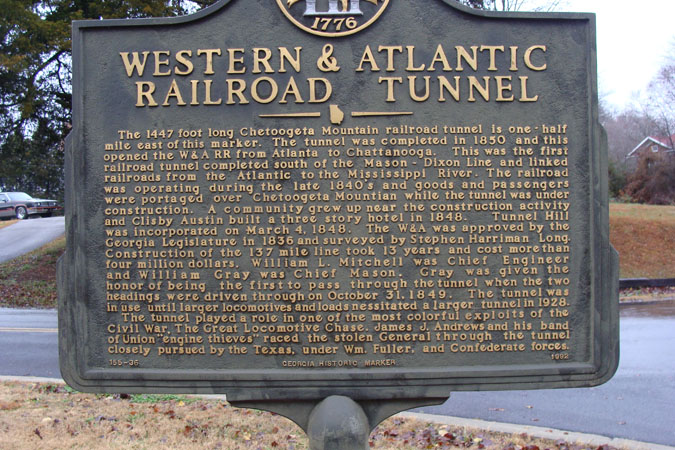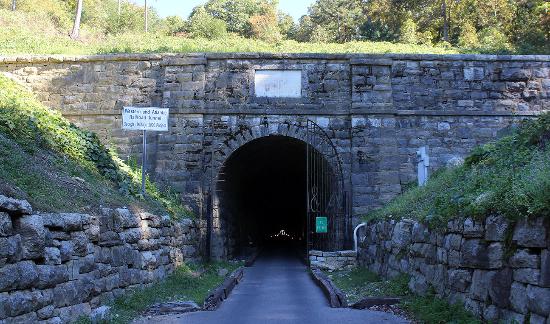 Inside the Historic 1850 Western and Atlantic Railroad Tunnel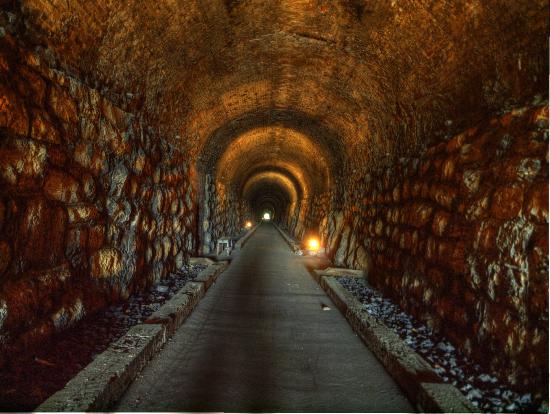 Inside the Historic 1850 Western and Atlantic Railroad Tunnel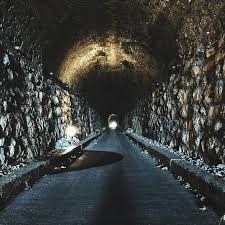 Backstory and Context
The arrival or the railroad has fostered the prosperity and growth in the town of Dalton. Base on this growth, Whitfield County was formed on December 30, 1851. It was used to be part of Murray County. The County was named after Rev. George Whitefield who is known as an early English settler in Georgia. The county seat of Whitfield County is Dalton.
In 1836, due to the demand of railroad transportation, the Georgia Legislature passed a bill for the construction of three new railroads. One of these railroads is the Western &Atlantic Railroad. Thereby, the Western & Atlantic Railroad Tunnel in Tunnel Hill was also in construction to connect "the Port of Augusta to the Tennessee River Valley, the 1477ft. tunnel through Chetoogeta Mountain was to be part of the first railroad across the Appalachian Mountains, and open trade between the eastern coast region and the upper Midwest"(1)
On May 9, 1850, 2 days after the Tunnel's construction completed, the first train of the Western & Atlanta Railroad passed through the tunnel and new town of Atlanta. This has become the railway's major hub at that time.
During the Civil War, several historical events occurred in this tunnel. However, tunnel was closed in 1928 and faced the destruction. In 1992, the preservation, restoration and rehabilitation of the Tunnel was conducted. And in 2000, the tunnel opened once to the public until today.
Sources
(1) "Historic Western and Atlantic Railroad Tunnel in Tunnel Hill". Tunnel Hill Heritage Center. Retrieved April 2, 2015 from http://www.tunnelhillheritagecenter.com/.
Additional Information