Dai Loy Mu: a Gambling Museum In the Only Town Built by Chinese for Chinese in the USA
Introduction
Dai Loy Mu is a small museum that was once as a Chinese gambling house in Locke, a tiny riverside town near Walnut Grove, CA. Opening in 1915, the building served the Chinese of the area who worked on farms and did other forms of manual labor until the state government shut its doors in the early fifties.
Images
This is a picture of the museum on East side of Main Street.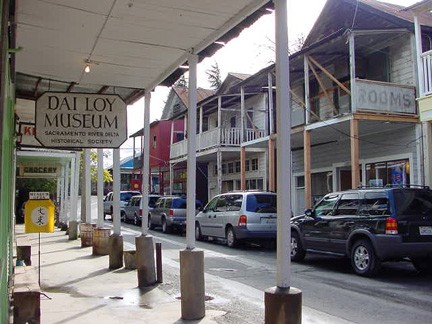 This is a picture of the former gambling hall on West side of Main Street.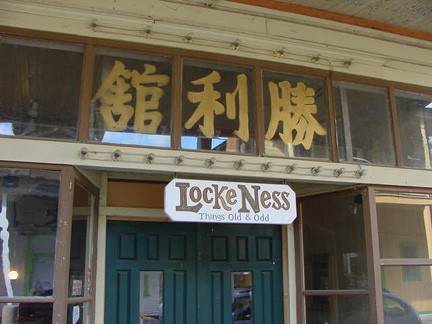 This is a picture of the building where Foon Hop Casino was formerly located.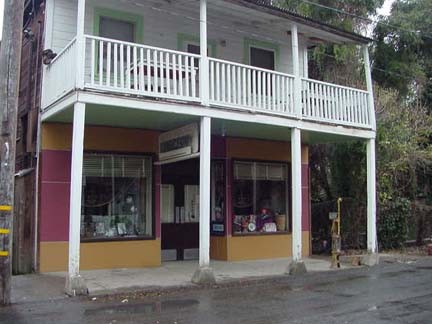 Backstory and Context
Locke is worth a visit by anyone interested in Chinese history in California for the town was founded by Chinese in 1915 after a fire had swept through the area destroying many homes and buildings. The Chinese community decided that the time had come for them to have a town of their own and so a group of Chinese merchants including Lee Bing, Chan Hing Sai,Tom Wai, ChanDai Kee, Ng So Hat,Chan Wai Lum, Chow Hou Bun, and Suen Dat Suinwas purchased the land that would later become Lockporte, which later became Locke.


Chinese architects and builders laid out and built the town. By the 1920s, Locke basically looked the same as it does now. In its heyday of the 1940's, Locke boasted restaurants, bakeries, herbs, shops, fish markets, gambling halls, boarding houses, brothels, grocery stores, a school, clothing stores, a Star Theatre and close to 1500 people living there.

The current day Dai Loy Mu is more than a one-time gambling house. Not only does it house many of its gambling tables and decor, it also has displays sharing the stories of the Chinese who used to live in the Locke and other towns in the Delta regions such as Courtland, Isleton, and Rio Vista. Though there were once many Chinese calling Locke home, today there are only about 10 out of a total population of 90.


On August 2, 1970 Locke was added to the registry of national historic places, by the Sacramento County Historical Society, due to its uniqueness and that it is in fact the only town in the United States built exclusively by the Chinese for the Chinese.
Sources
http://www.locketown.com/museum.htm http://www.locke-foundation.org/locke-museums/dai-loy-gambling-museum/ http://www.scrapbookpages.com/photoessays/Locke/Locke03.html