California State Indian Museum
Introduction
Since opening in 1940, the California State Indian Museum has given thousands of visitors a glimpse of three primary themes of California Indian life: Nature, Spirit, and Family. Honoring the indigenous peoples who have been living on the land that became California for thousands of years, the museum presents its exhibitions in a manner that respects the Native Americans who have already passed and those who are still part of California today.
Images
The California State Indian Museum was founded in 1940.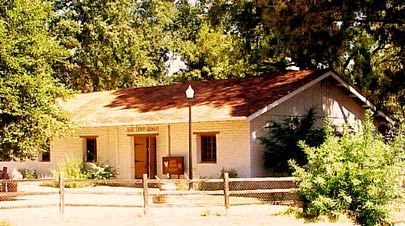 Indian-made gourds at the California State Indian Museum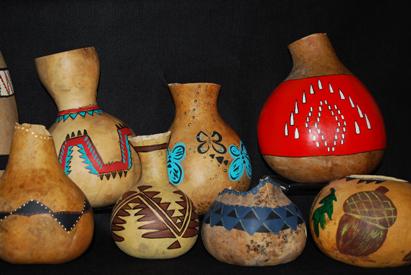 Backstory and Context
The State Indian Museum collections include some of the smallest traditional Native American baskets found anywhere, a redwood dugout canoe, hunting and fishing gear, beadwork, and ceremonial dress. Some of the items the museum has on display are more than 2,400 years old.

In addition to being home to genuine artifacts, the museum also boasts an exhibition telling the tale of Ishi who was probably the final survivor from the Yahi Tribe. Going hand-in-hand with the Ishi display is the story of how Native American life was forever changed by the arrival of outsiders. It is estimated that before this pivotal point in time, more than half a million people, collectively speaking at least 64 separate languages, lived in what is now the Golden State.
One of the more popular areas of the museum is its hands-on section. Visitors are able to try their hand at using traditional tools such as the mortar and pestle for grinding acorns and the pump drill that was historically used for drilling holes in shell beads.
Located near Sutter's Fort in midtown Sacramento, the State Indian Museum also has a museum store offering Native-made jewelry, baskets, gourds, dolls, and carvings along with perhaps the biggest collection of books on California Indians.
Sources
"State Indian Museum State Historic Park." California Department of Parks and Recreation. Accessed March 26, 2015. http://www.parks.ca.gov/?page_id=486