Christopher Fairfield Hopson's Medical Office
Introduction
Christopher Fairfield Hopson was a prominent African American physician and public figure in Charleston, West Virginia. Born in Arkansas in 1890, Hopson received a medical degree from Meharry Medical College in Nashville, Tennessee in 1918 before relocating to Charleston and opening a private practice. During the 1950s, he built and operated a medical office at the corner of 1st Avenue and Bream Street, where he secured a contract with the City of Charleston to provide physicals for government employees on the city's west side. According to oral histories, Hopson worked to break down racial barriers in Charleston by attending to both white and Black patients. Hopson was also involved in state and local politics, serving as Chairman of the West Virginia Negro Democratic Organization in 1928 and 1940, and as the director of the West Virginia Bureau of Negro Welfare and Statistics from 1941 to 1955. He is also notable for carving a tribute to Nat Turner - the leader of an 1831 slave rebellion - on one of the apartment buildings he owned, a bold statement given the tumultuous race relations of the 1950s and 1960s. Later in his life, Hopson became involved in farming and raising livestock. He died in Charleston in 1981.
Images
This is an apartment building owned by D.R. Hopson located at 1421 2nd avenue on Charleston's West side . The photo also shows a phrase which pays tribute to Nat Turner which reads '' Brave Courageous Intrepid'' .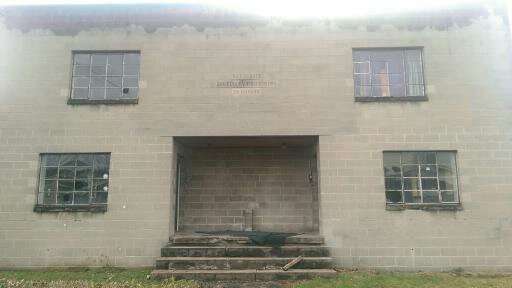 The lower window of D.R. Hopson's medical practice located at 102 Bream street which shows what type of practice his facility performs .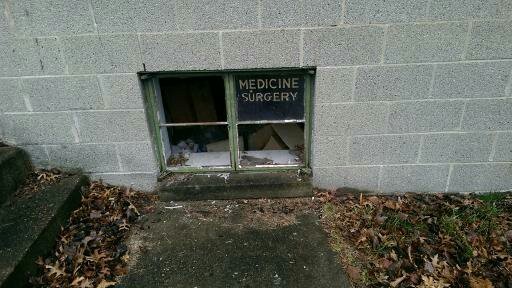 Rear view of the Hopson building which showed the curtiledge and rear porton of the side where Mrs. Hopson planted a garden which she shared with the neighbors in the immediate area.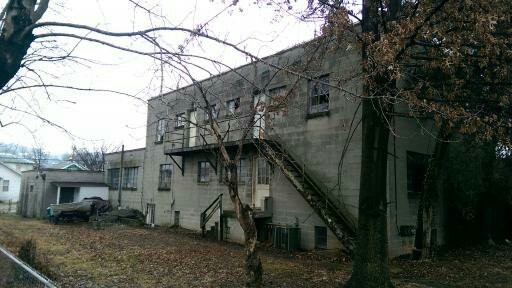 This is the front view of the Hopson building in which the top floors were apartments and the lower portion of the building was where the medical practice was located .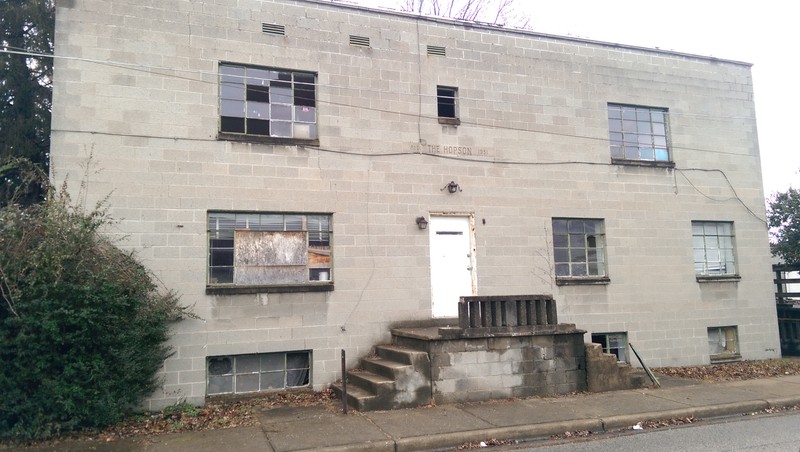 Shows the tribute to Nat Turner on McKinley Hopson's apartment building in the 1950s . This was thought to be unheard of given the fact that Nat Turner's slave revolt was one pf the bloodiest revolts in history.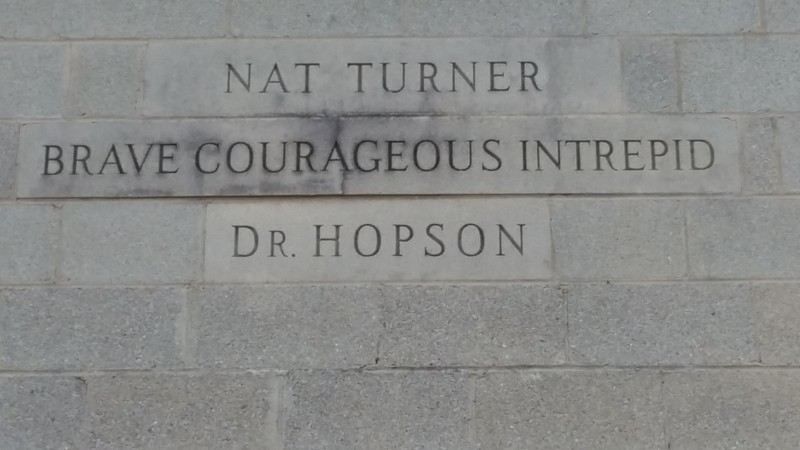 Hopson's bio from the 1953 West Virginia Blue Book, the annual directory for state employees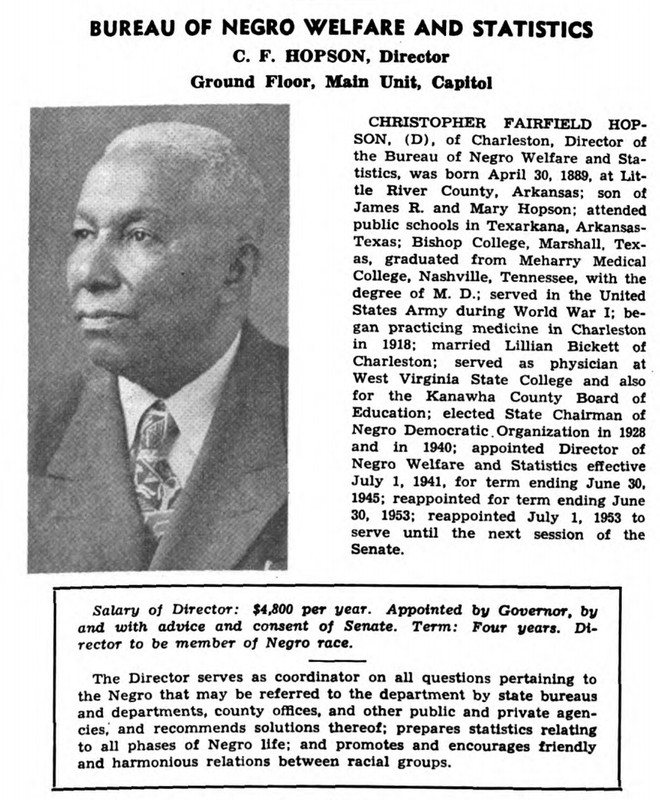 Backstory and Context
Christopher Fairfield Hopson was born in Little River County, Arkansas on April 30, 1890. He went to public school in the Texarkana area before attending Bishop College in Marshall, Texas. He pursued a medical degree at Meharry Medical College in Nashville, Tennessee and graduated in 1918. After serving in the army during the First World War, Hopson relocated to Charleston, West Virginia and set up a private practice there around 1920. Around 1933, Dr. Hopson was married to Lillian Bickett, a Charleston native and moved to 107 Bream Street. Dr. Hopson and his wife had three children together: Christopher Fairfield Jr., Nona, and Lillianette Hopson. While operating his private practice in Charleston, Hopson also served as a physician for nearby West Virginia State College and for the Kanawha County Board of Education. 
In 1951, Dr. Hopson constructed a building to house his practice at the corner of Bream Street and 1st Avenue. The building held apartments on the top two floors and the medical practice in the basement. Hopson also invested in real estate, as it provided a consistent flow of income. This additional source of income was essential as Dr. Hopson was known to treat people who couldn't pay their fees. In many cases, he allowed patients to pay their bills by trading goods and services.
Tyrone Pierce, a student at Marshall University, researched this site in March 2015 by interviewing residents of the neighborhood. He first spoke with Ruth Jones of 1410 2nd Avenue, just around the corner from Dr. Hopson's medical practice. Mrs. Jones stated that Dr. Hopson had given her booster shots as a child. Mrs Jones remembered him as a nice man and a good doctor, although she was a small child at the time. She recalled that a lot of African Americans frequented his practice in the 1960s, but she did not fully understand the impact that Dr. Hopson had on the community. Pierce also spoke with Mary Rice, who lived at 1503 2nd Avenue. Dr. Hopson treated Mrs. Rice for the flu in exchange for ginseng and jimson weed, which were common ingredients in home remedies. Mrs. Rice recalled that Dr. Hopson's wife had a big garden on the side yard and that she often shared the fruits of the garden with their neighbors. Mrs. Rice, when asked how the color barrier was crossed in his practice, stated that whites and Blacks both had to use his practice because there were not many doctors in the area. She recalled that there were few problems because the neighborhood was mixed, with whites and Blacks united by a similar economic status. 
Pierce also interviewed his father, Willie L Pierce, who resided at 5110 Elaine Drive. Mr. Pierce recalled that he was treated by Dr. Hopson while living in Washington Manor. Mr. Pierce had been so sick that he could not make it to his office, so Dr. Hopson made a home visit and gave him a shot, resulting in his recovery a few days later. Pierce also interviewed Reverend Brogan of the Ebeneezer Baptist Church on 3rd Avenue. Reverend Brogan stated that he had met Dr. Hopson and that they had spoken several times, but that Dr. Hopson kept to himself most of the time. The reverend remembered that the doctor had shut his practice down by around 1974 and had left the area. 
In addition to being a prominent physician, Dr. Hopson was also involved in state and local politics. He was chairman of the West Virginia Negro Democratic Organization in 1928 and 1940, and he served as the director of the West Virginia Bureau of Negro Welfare and Statistics from 1941 to 1955. Founded in 1921, the bureau promoted the interests of West Virginia's African Americans and published biennial reports about their economic and social status until it was dissolved in 1957. The Bureau of Negro Welfare and Statistics had a complicated existence, as, according to Colin E. Reynolds, it "was an organization of African American civic leaders committed to racial uplift who were simultaneously government bureaucrats in a segregated state." As director, Hopson continued the bureau's transition into welfare state bureaucracy during and after the Great Depression. A key contribution of Hopson's was the creation of the "Collaborator System" in about 1949. Under this system, leaders in different communities were chosen to report on problems and thereby hold accountable the state welfare agencies to which the bureau was referring people. Hopson was reappointed in 1953, but his term was cut short in 1955 when a scandal involving Democratic governor Marland resulted in the state Senate's rejection of several of the governor's appointees.
Though Hopson's political affiliations are evident from his involvement in Democratic organizations and the state government, an inscription on one of the buildings that he owned provides another example of his convictions. He carved a tribute to Nat Turner into the face of an apartment building at 1421 2nd Avenue. It reads "Nat Turner - Brave Courageous Intrepid - Dr. Hopson." Between the 21st and 23rd of August, 1831, Turner led one of the nation's bloodiest slave rebellions, killing from 55 to 65 people in Southampton County, Virginia. In the aftermath, the state executed 56 slaves, including Turner, and approximately 120 slaves and free Blacks were killed by white militias and mobs in retaliation. That Hopson would carve such a tribute demonstrates both a knowledge of Black history and a willingness to take a risk: had area white residents discovered and understood the history referenced by this tribute, it might have cost Hopson dearly, as most white Americans did not have a favorable view of Turner at the time. Even as legal segregation ended in the 1950s and 1960s, and although Jim Crow laws were not as entrenched in West Virginia as in the Deep South, racial inequality and prejudice were nevertheless commonplace. A tribute to Nat Turner's rebellion could therefore be seen as a threat to the existing racial hierarchy, or even a call for violence against whites.
Relatively little information is available about the final years of Hopson's life. He was reportedly an active farmer. He posted ads in the Charleston Daily Mail selling turkeys and pigs. In 1959, Hopson and his colleague purchased a farm and grew 50 acres of chestnuts. In 1962, he was honored as a "Conservation Farmer of the Year" by Capitol Soil District. He passed away in Charleston in June 1981. Today, his medical practice is closed and the Hopson family no longer resides in Charleston, but the inscription on the face of the building, as well as the Nat Turner inscription on the 2nd Avenue apartment building, are still visible. They stand as reminders of Hopson's legacy as both an accomplished physician who provided medical care to his community, as well as a public figure and activist at a time of significant change for African Americans in West Virginia and across the nation. 
Sources
Willie L Pierce age 84 YOA 5110 Elaine Dr Charleston WV phone 304-925-4229. Ruth Jones 14102nd Avenue Charleston WV . Mary Rice 85 YOA 1503 2nd Avenue Charleston WV.
Reynolds, Colin E. The Rise and Fall of West Virginia's Bureau of Negro Welfare and Statistics, 1921–1957. West Virginia History: A Journal of Regional Studies, vol. 9, no. 11 - 22. Published August 8th 2015.
Myers, J Howard. West Virginia Blue Book. Charleston, WV. State of West Virginia, 1953.
Image Sources
1953 West Virginia Blue Book

Additional Information