Mountain Home VA Medical Center and Museum
Introduction
Established as the Mountain Branch Home for Disabled Volunteer Soldiers in 1901, this complex of historic and modern medical buildings is a National Historic Landmark. The chapel, theater, library, and mess hall were all built between 1901 and 1905 and may be toured by visitors who call in advance of their visit. The mess hall holds a small museum dedicated to the complex's history as well as the history of medical care.
Images
This former hospital building is now an administrative building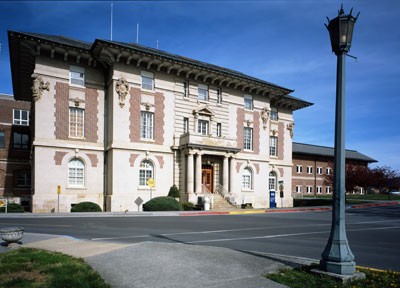 Prior to the 1960s, the facility maintained a policy of racial segregation. This photo was taken in 1921 and shows Black veterans in the "Colored Ward" of the hospital.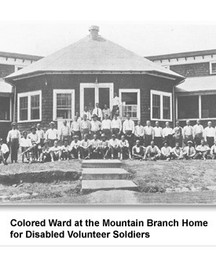 The Museum at Mountain Home offers exhibits related to the history of the hospital and general medical history.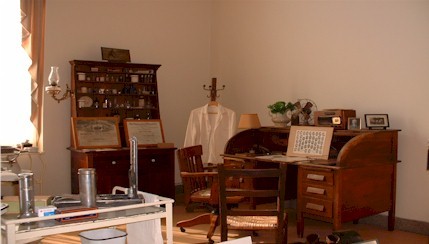 Backstory and Context
During its early years, Mountain Home became known as a facility for patients with tuberculosis, given the prevailing belied that mountain air had a salubrious effect in lessening the symptoms of respiratory disease. In addition to many of the original buildings, the facility contains officers quarters and numerous medical buildings that were constructed prior to 1921, when Mountain Home opened a separate tuberculosis sanitarium.

The historic buildings are open to the public, although visitors must first make arrangements or check-in with any on-duty police officer. With prior approval, visitors can schedule a time to tour buildings such as the chapel and clock tower.
Sources
National Park site on Mountain Branch, http://www.nps.gov/nr/travel/veterans_affairs/Mountain_Branch.html
Additional Information