Birmingham 8 Theatre
Introduction
Located in the heart of downtown Birmingham this landmark theater was built in 1927. The theater was restored in 1996 and has become one of the leading tourist attractions in the region.
Images
The theater was built in the 1920s and restored in the 1990s.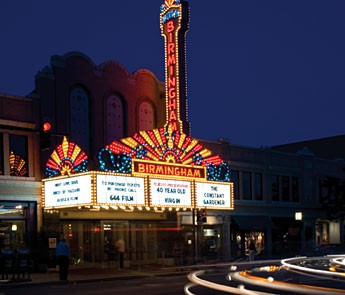 Inside the Birmingham 8 Theatre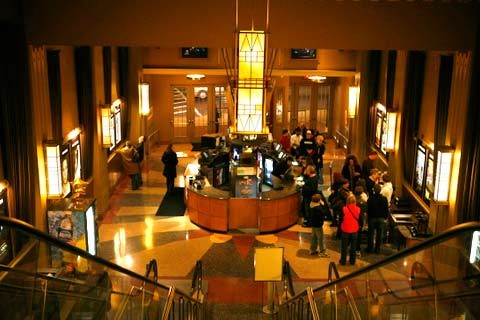 Backstory and Context
The Birmingham 8 Theatre was originally built in 1927 as a one screen movie theatre. In 1996, the theatre was rebuilt and restored to be a multiplex to open for the first-run motion pictures. The Birmingham 8 Theatre was designed and built up under the direction of the American Institute of Architecture. After the restoration, much of the original architecture is remaining associated to the upgraded sound system and seating system. For the audience this means a contemporary cinema experience, in a historic space. For those who enjoy a leisurely afternoon flick, matinee showings are available 7 days a week.
Sources
http://www.birmingham8.com/
Additional Information