Ted Rhodes Golf Course
Introduction
While being a fantastic 18 hole golf course that offers a unique view of wildlife while golfing, Ted Rhodes Golf Course holds historic importance as is named after former golfer Ted Rhodes. Rhodes was the golfing mentor to both Joe Louis and Billy Eckstine, but is best known for bringing the game of golf to minorities. He, along with fellow golfer Bill Spiller, brought a lawsuit against the PGA for their "Caucasian-only clause." The men would go on to win the battle against the PGA out of court, but this would be the spark that changed the course of golf for years to come.
Images
Picture of Ted Rhodes Golf Course.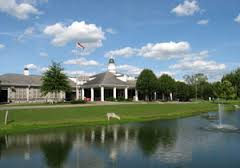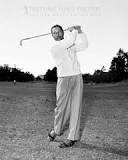 Backstory and Context
Ted Rhodes began to caddie at the young age of 12; at which time, he began to practice his game every chance he got in the most unlikely places. Like an old baseball field, which was his most common practice place when he couldn't slip into a golf course from some real practice. He joined the Navy in World War II, which discharged him in Chicago after the war was over. After the war, Rhodes meet Billy Eckstein and Joe Louis in Chicago. Rhodes and Louis developed a strong friendship, which led to the men playing golf together. He began to play on the United Golfer's Association circuit and became a star among those who followed the circuit. This led Rhodes to being called the first African-American professional golfer.
While touring on the UGA's pro circuit, Rhodes, along with Bill Spiller and Madison Gunther, played in the LA Open and filed for their entry into the PGA's Richmond Open after qualifying for the event. The PGA sent their applications for the event back to them pointing out the "Caucasian-only clause," which prevented anyone who wasn't white from playing in the PGA Tour. The three men brought this problem to the courts to fight the fairness of the PGA's policy towards minorities. The PGA ultimately decided to settle this matter outside of court and offered to revoke the old "Caucasian-only clause." The men saw this as a victory and didn't pursue more changes, but the PGA made all of their events to be by invitations only. This new rule essentially kept minorities out of the PGA by tricking Rhodes and others into believing the invitations were not based on race.
After this ordeal, Rhodes would never try to fight the PGA over their discrimination again, but would play on a tour after he was invited to Phoenix Open in 1950. Rhodes would leave a legacy that is still being felt in today's world of golf. The Cumberland Golf Course changed its name to the Ted Rhodes Golf Course a month after Rhodes's death in 1969. He was inducted into the Tennessee Golf Hall of Fame in 1997 and was granted posthumous membership to the PGA in 2009. Many golfers claim they owe their success to Rhodes for his fight for equality in golf. Tiger Woods would even mention Rhodes in his victory speech after he won his first Masters in 1997.
Sources
Glenn, R. (2006, February 6). USGA: 2007 News Archive. Retrieved March 19, 2015, from http://www.usga.org/news/2007/February/Paving-The-Rhodes-For-Other-African-American-Golfers--USGA.
"Ted Rhodes Golf Course." (n.d.).
Metropolitan Government of Nashville and Davidson County, Tennessee.
Retrieved March 19, 2015, from
http://www.nashville.gov/Parks-and-Recreation/Golf-Courses/Ted-Rhodes-Golf-Course.aspx.
Wynn, Linda. (n.d.). "Theodore 'Ted" Rhodes (19X3-1969)." Leaders of Afro-American Nashville. Tennessee State University. Retrieved March 19, 2015, from http://www.tnstate.edu/library/documents/afroted.pdf.
Additional Information