Texas Theatre
Introduction
Texas Theatre opened in 1930 and remains an important cultural and architectural landmark in downtown Palestine. It was designed in the Spanish Colonial style, with an interior meant to give patrons an atmospheric feeling, which was typical of theater designs during this period. The theater currently hosts the Palestine Community Theatre.
Images
The Texas Theatre opened in 1930.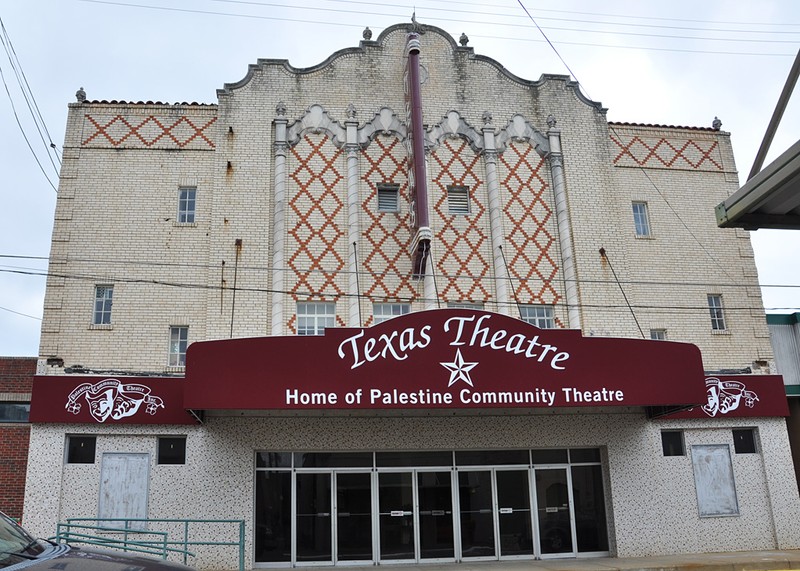 Backstory and Context
Texas Theatre was one of over 150 theaters and drive-ins spread out in
Oklahoma, Arkansas and Texas
owned by businessmen Harold B. Robb and E. H. Rowley. Texas Theatre has experienced many highs and lows in its history, including two devastating fires and other problems including flooding. It eventually became a movie theater that closed in the 1970s, after which point it remained vacant until the 1980s, when efforts to revitalize it began. Theatrical productions were performed here from 1983-1997, when the building was deemed unsafe. After eight years of renovation, it opened once more in 2005.
Sources
Campbell, Jeff. "Palestine's Historic Texas Theatre." December 2013. http://www.sfasu.edu/heritagecenter/8528.asp.
Goolsby, Dana. "Texas Theatre."
June 4, 2011.
http://www.texasescapes.com/DanaGoolsby/Texas-Theatre-Palestine-Texas.htm.
Homepage. Texas Theatre. Accessed March 17, 2015. http://www.thetexastheater.com/index.html.
Additional Information