Beauregard-Keyes House and Garden Museum
Introduction
Built in 1826, the Chartres Street house is named after two of its most famous former occupants: Confederate General Pierre Gustave Toutant (P.G.T.) Beuregard and American author Frances Parkinson Keyes. However, over several generations, many other notable Americans also lived in this historic house, including a world chess champion and a Swiss consul. Additionally, the house was at various points used for a liquor business (during which a famous murder occurred), a home for homeless men, and Alcoholics Anonymous. With its rich and diverse history, the home tells an interesting story of New Orleans.
Images
Front of the Bureaugard-Keyes house, which served many functions over the years.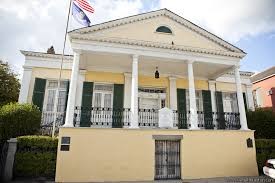 The Beauregard-Keyes House circa 1900s. Uncredited photographer for Detroit Publishing Company. Detroit Publishing Co. photo via Library of Congress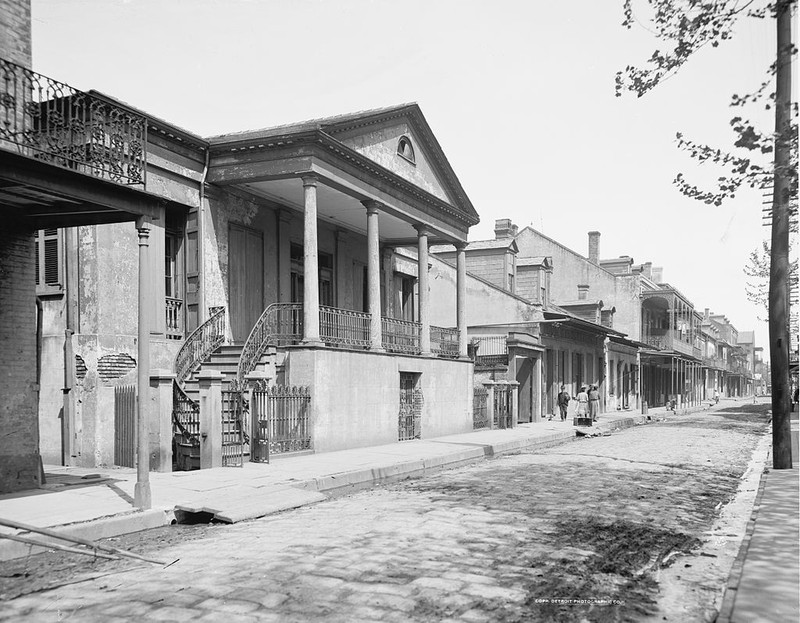 General P. G. T. Beauregard. Taken during the Civil War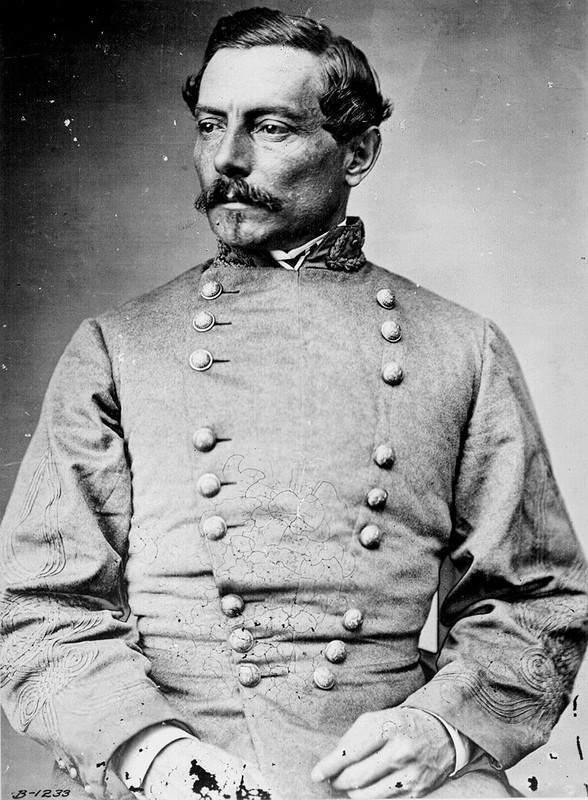 Frances Parkinson Keyes in 1921. Courtesy of the National Photo Company Collection (Library of Congress)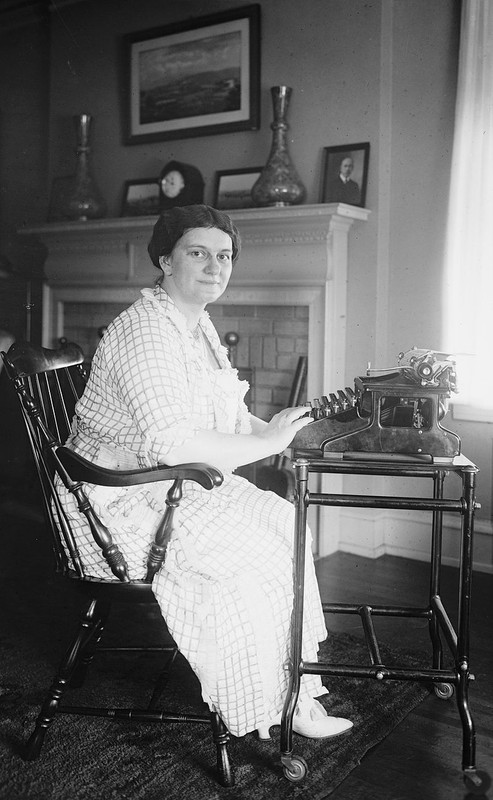 Backstory and Context
The Chartres St. house was built in 1826 by Francois Correjolles, one of the first native-born Americans to gain success as an architect. He built the house for Joseph Le Carpentier.

It was Joseph Le Carpentier's grandson, Paul Morphy, who became the main character of future occupant's, Frances Parkinson Keye's, book The Chess Players: A Novel of New Orleans. In 1857, Paul Morphy was more than the champion of the Grand Tournament at the First American Chess Congress--he dominated, winning ninety-seven out of one hundred games! While the fictional account makes Morphy a Confederate spy during the Civil War, there is no evidence to suggest any reality in this piece of the story.

Le Carpentier sold the house to John Ami Merle in 1833. Merle then became the first Consul of Switzerland to New Orleans in 1838. However, due to financial troubles, the Parish Court for the City of New Orleans ordered the sale of much of Merle's assets, including the house.

Thus the house passed into a new family's hands, who would carry the house through the civil war. Widow Josephine Laveau Trudeau purchased the house in 1841. The house passed from Mrs. Trudeau to her daughter and then to her daughter's daughter, who lived in the house during the civil war.

General P.G.T. Bureaugard never owned the Chartres St. house, but he did honeymoon there with this second wife, Caroline Deslonde Bureaugard, while he and his sons rented the house.

The house continued to pass hands until in 1904, it was purchased by Corroda Giacona. The Giacona's operated a wholesale liquor store, which made headlines, when a murder occurred in its back gallery.

During the first half of the 20th century, the house suffered severe disrepair and neglect. Not yet treasured for its unique history and architecture, the house served as a homeless shelter at one point and later for Alcoholics Anonymous.

Finally, Frances Parkinson Keyes purchased the house in 1945 and began attempting to restore it to reflect the era in which Bureaugard and his sons would have rented the house. She then wrote her famous book on Paul Morphy, previous occupant and champion chess player.
Sources
Arrigo, Jan.
Plantations & Historic Homes of New Orleans
. Minneapolis: Voyageur Press, 2008:

Huber, Leonard V.
Landmarks of New Orleans
. New Orleans: Louisiana Landmarks Society, 1991


Toledano, Roulhac.
The National Trust Guide to New Orelans: The Definitive Guide to Architectural and Cultural Treasures
. New York: John Wiley & Sons, 1996

http://www.civilwarwomenblog.com/2009/05/caroline-deslonde-beauregard.htm
Wilson, Samuel (1993).
The Beauregard-Keyes House
. New Orleans, Louisiana: Laborde Printing Co.

Conrad, Glenn R. "Pierre Gustave Toutant Beauregard." In
A Dictionary of Louisiana Biography
, vol. 1, edited by Glenn R. Conrad. New Orleans: Louisiana Historical Association, 1988
Roman, Alfred.
The Military Operations of General Beauregard in the War between the States, 1861 to 1865: Including a Brief Personal Sketch and a Narrative of his Services in the War with Mexico, 1846-8
. New York, Da Capo Press, 1994

Gallagher, Gary W. "Pierre Gustave Toutant Beauregard." In
The Confederate General
, vol. 1, edited by
William C. Davis
and Julie Hoffman. Harrisburg, PA: National Historical Society, 1991

Keyes, Frances Parkinson (1960).
Roses in December
. United States of America: Doubleday & Company, Inc
Additional Information