The Textile Museum
Introduction
The Textile Museum in Washington was established by George Hewitt Myers in 1925. Myers founded the museum by donating his personal collection of 275 rugs and 60 other related artifacts. Myers was an active supporter of the museum until his death in 1957. Thanks to his efforts, the museum collection had grown to include examples and exhibits that offered visitors a view of the importance of textile arts and production throughout Africa, Asia and Latin America. In Myers' time, the museum was open by appointment only and received several hundred visitors annually. Today, The Textile Museum is one of the world's leading museums of its kind, with 25,000 to 35,000 visitors touring the museum each year.
Images
Former location of the Textile Museum - Myers House (1925-2014).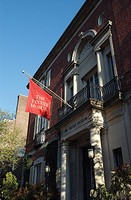 The new galleries of the The Textile Museum are located in GW's Foggy Bottom Campus together with The George Washington University Museum (2015).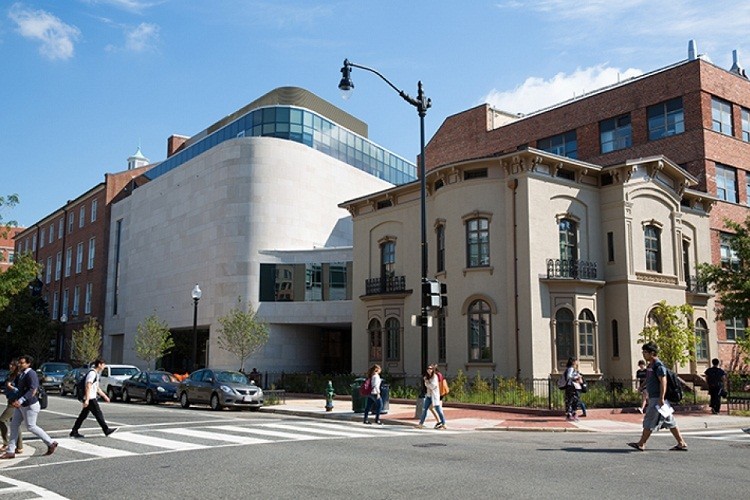 Backstory and Context
The museum's founder, George Hewitt Myers was a rug and textile collector and connoisseur. Since the founding in 1925 and up to 2014, the museum was housed in two historic buildings in the Kalorama neighborhood of Northwest Washington: the Myers family home, and an adjacent building. Today the museum is part of the George Washington University complex which opened at GW's Foggy Bottom campus in 2015.
Since 1912, GW's Foggy Bottom Campus has been a part of the historic Foggy Bottom neighborhood, only blocks from the White House, State Department, World Bank and world-class museums. The new galleries will showcase The Textile Museum's highly regarded textile collections and the Albert H. Small Washingtonian Collection which documents the formation, development, and history of Washington, D.C. from the eighteenth to the mid-twentieth century.
The first objects that Myers purchased were late-nineteenth century Turkish and Caucasian village rugs, vibrant pieces with geometric designs and strong colors. Since its founding, and up until today, the museum's collection had grown to more than 19,000 objects. Dating from 3,000 BCE to present, the museum's collection includes some of the world's finest examples of rugs and textiles from the Near East, Central Asia, East and Southeast Asia, Africa, and the indigenous cultures of the Americas.

The museum' sold the two historic buildings that once held the museum collection. The Myers home in the Kalorama neighborhood was designed by John Russell Pope in 1913, and features classical Georgian design with a grand foyer with Black and white marble floors and ground-floor rooms paneled in Italian Walnut, American Oak and cedar from Myers's own timber mills. The museum's galleries were housed in an adjacent building, which was designed by Washington architect Waddy Wood and purchased by Myers in 1915 for this purpose. The museum sold this property and the adjacent building for $19 million in 2015.
Sources
http://textile-museum.tumblr.com/ https://campaign.gwu.edu/sites/campaign.gwu.edu/files/downloads/GWU_CAMPAIGN_1PG_MUSEUM.pdf http://www.bloginsightcb.com/2013/06/coldwell-banker-lists-textile-museum.html http://www.gwu.edu/foggy-bottom-campus
Additional Information