Albemarle Charlottesville Historical Society (ACHS)
Introduction
Built in 1921 and donated to the city by Paul Goodloe McIntire, The McIntire Building was Charlottesville's first municipal library. This building is now home to the Albemarle Charlottesville Historical Society. The Society is a non-profit organization that focuses on preservation of Charlottesville and Albemarle history. This membership based organization holds a research library with over 2,000 periodicals, 1,500 artifacts, and 60,000 photographic images.
Images
The McIntire Building as it looks today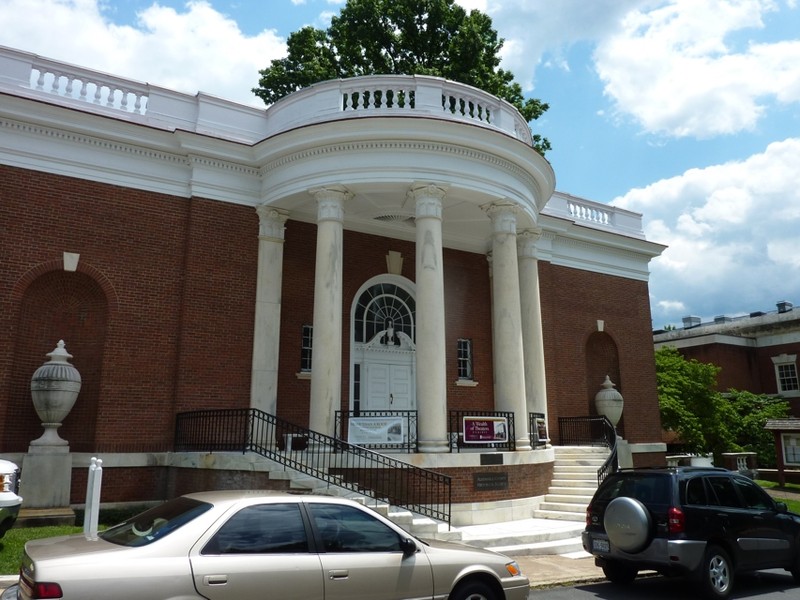 The interior of the McIntire Building when it served as Ablemarle County's library. Circa 1922. Courtesy of the ACHS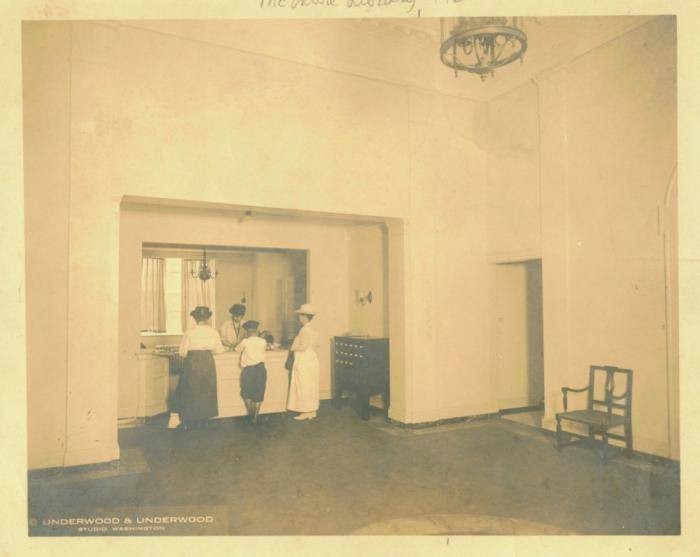 Undated rendering of Paul McIntire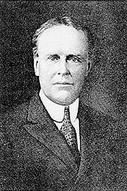 1920s colored postcard showing the McIntire Building shortly after its completion in 1922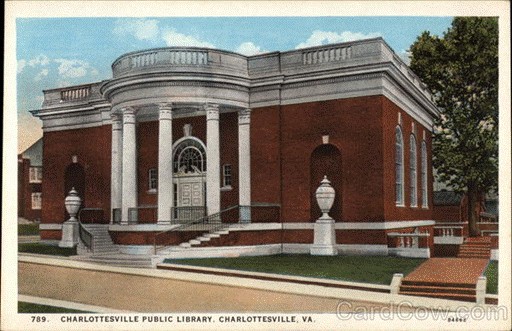 Backstory and Context
Paul Goodloe McIntire financed the construction of the building and then donated it to the City of Charlottesville in 1921. It was designed by Walter Dabney Blair in the Beux Arts architectural style. The building became the city's first municipal library and has been the home of the historical society since 1994.
The Society's research library, administered by a librarian on the staff of the Jefferson-Madison Regional Library, contains over 2,000 books and bound periodicals, as well as manuscripts, maps, pamphlets, newspapers, and vertical files relating to the history of the Charlottesville and Albemarle community. Additionally, the archival collection contains over 1,500 artifacts of historical significance to Charlottesville and Albemarle County in addition to over 60,000 photographic images.
The Society's programs look to preserve and discover history of the area. They offer a group walking tour October through April. They offer an annual Preservation Award to members of the community who have completed restoration, preservation, or reconstruction projects. ACHS is now working with Albemarle County to acquire access to the Historic Albemarle County Jail No. 5 in Court Square for use a community museum. ACHS has offered limited public tours of the jail facility.
Sources
http://albemarlehistory.org//index.php/about
Additional Information