Talladega Superspeedway
Introduction
Talladega Superspeedway is the longest track in the Nascar Circuit with a distance of over 2.5 miles for one pass. The track construction began in 1968 and was done in 1969 at a cost of 4 million. The track itself was built over an old Anniston Air Force base. The track original owners were the France family through a corporation that they owned. At the high of its seating capacity it was up to 175,000 but now will only hold 80,000.
Images
An overhead view of the track.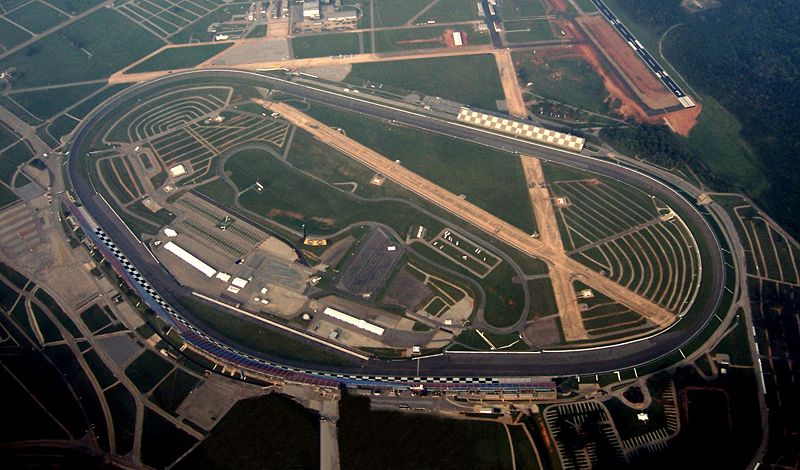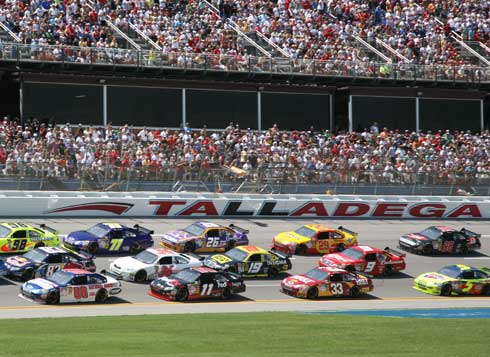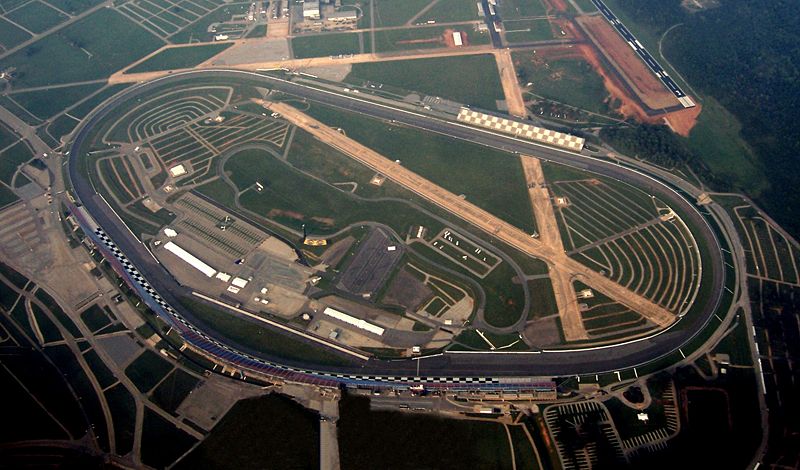 Backstory and Context
Talladega is the largest track on the Nascar Circuit meaning if it wasn't for the restrictor plates that slow down the cars speed it would also be the fastest. It was finished in 1969 after Bill France wanted a track that was larger and faster than Daytona.The tracks original name was the Alabama International Motor Speedway. The tracks finish line has caused for some exciting finishes with the line being much closer to turn 1 than at Daytona there has been many photo finishes at the track.

The fastest ever speed recorded by a stock car was recorded at Talladega when Rusty Wallace hit 216 mph in 2004. However this speed is not in the record books due to the fact that it wasn't a sanctioned Nascar event. The reason that the decision was made to slow down the cars was a safety concern. The thought was that the tires that were available at the time couldn't handle any higher speeds.

There has been some talk that the track itself is jinxed. This thought came from the deaths of many people at the track and a few drivers themselves refusing to race any further. On top of the two Sprint Cup series races that are held here every year. The track hosts the Xfinity series, truck series, and arca races every year. The track is so big that there is a 4 mile road course in the infield part of Talladega.

Additional Information