Atlanta Motor Speedway
Introduction
Atlanta Motor Speedway was opened in 1960 and has a seating capacity of 111,000. The Speedway hosts The Sprint Cup Series twice a year for a while although in recent years it has become just once a year . In 1997 the track was completely redone making it a quad oval instead of just an oval track and putting the speeds the cars made on the track over 200mph. This change in the track shape made Atlanta Motor Speedway the fastest track on the Nascar circuit.
Images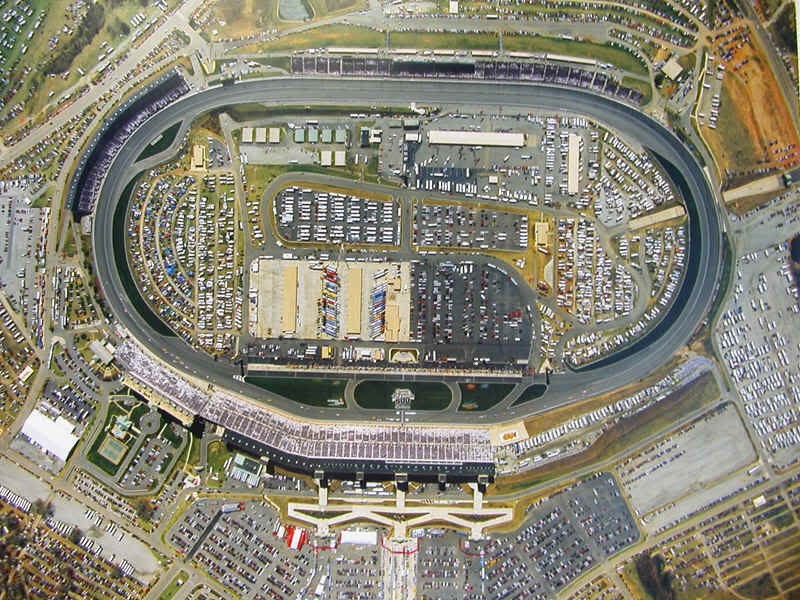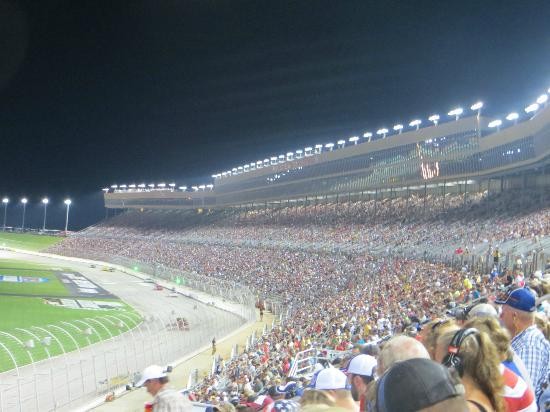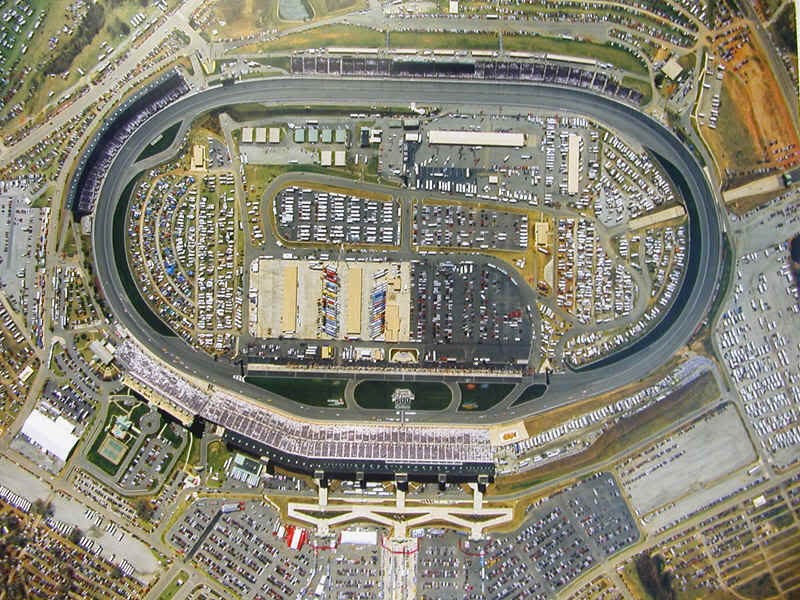 Backstory and Context
Construction on Atlanta Motor Speedway began in 1958 with the track opening in 1960. Speedway Motorsports Inc. owns the track along with 8 other tracks that are operated on the Sprint Cup Level. The track when originally built was just an oval race track however throughout the years the track has undergone many changes. Condominiums were built in 1994 over a portion of the track. 1997 Saw the track completely rebuilt into a quad oval to match other tracks this caused the track to become the fastest on the Nascar circuit.

The tracks boosts a top speed of 224 mph recorded in 1998 in the IndyCar series. The track used to host two races a year on the Sprint Cup series but in recent years that was changed to just one race. This race is usually held on Labor Day weekend making it possible to race under the lights in Atlanta. Atlanta is the fastest track in Nascar even though Daytona and Talladega are longer tracks. This is because the two larger tracks use restrictor plates that slow down the speeds.

The Track hosts Nascar Sprint Cup Series and Nascar infinity Series as its major events every year. On top of these events every friday during the warmer months there is drag racing events.The total cost of construction was 1.8 million and used to hold the name of Atlanta International Raceway until 1960. The track has been used in hollywood movies before. Along with being used in the Richard Petty Driving Experience.

Additional Information