Battle of Green River Bridge and Tebb's Bend Battlefield Park
Introduction
This park preserves the battlefield where Union and Confederate troops fought on July 4, 1863. In this battle, Union soldiers from the 25th Michigan defeated a larger Confederate force. Confederate General John Hunt Morgan had just begun what would become an infamous raid that would take him into Kentucky and Indiana. Morgan expected an easy victory as his force of nearly 1,000 men faced only two hundred Union defenders with no artillery. However, sharpshooters from the 25th Michigan decimated Morgan's artillery while the rest of the Union men fired behind well-fortified positions. Given his advantages, Morgan expected the 25th Michigan to surrender. Instead, Colonel Orlando Moore sent the following message back to Morgan: "Present my compliments to General Morgan, and say to him that, this being the fourth day of July, I cannot entertain his proposition." In the ensuing battle, Morgan lost six times as many men as Moore.
Images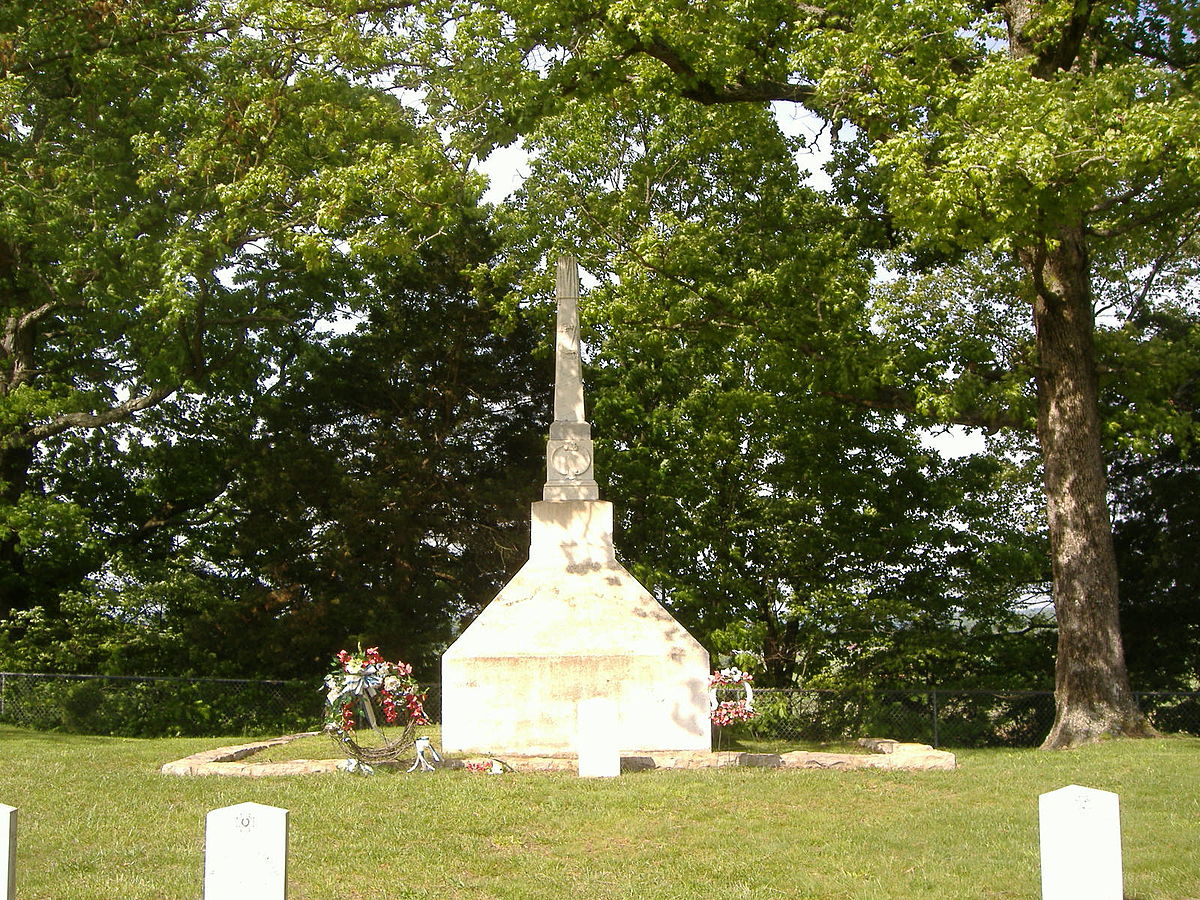 Atkinson-Griffin House Museum is located in this log home that served as a hospital. The cabin is at Green River Lake Visitor Center.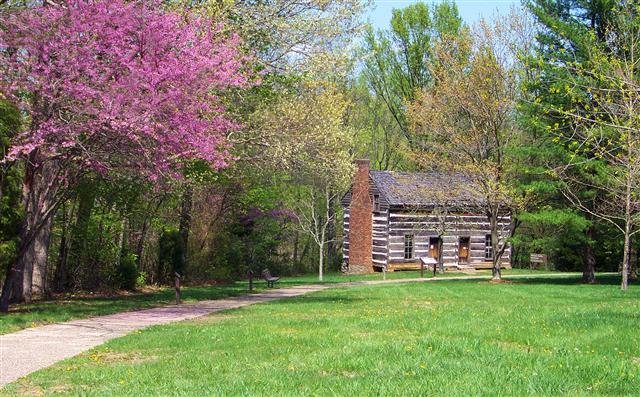 The park includes a walking loop that takes visitors over Green River and offers sites showing the location of Union and Confederate lines.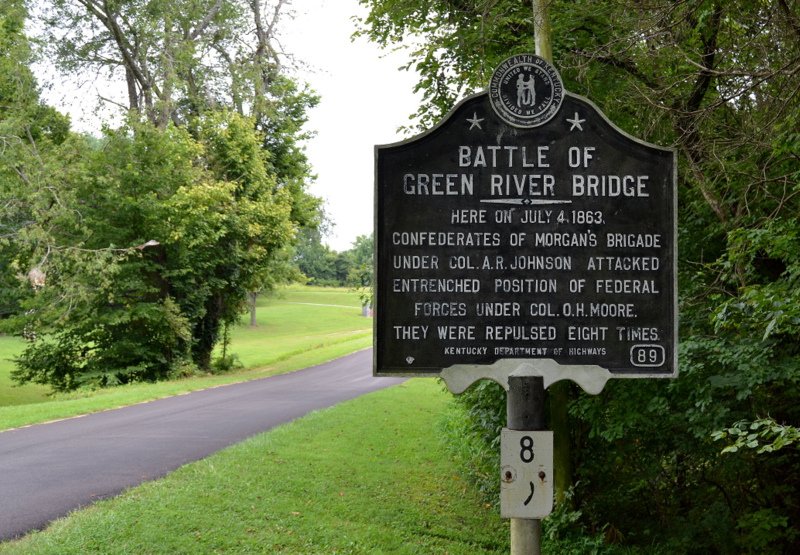 The inscription on the memorial.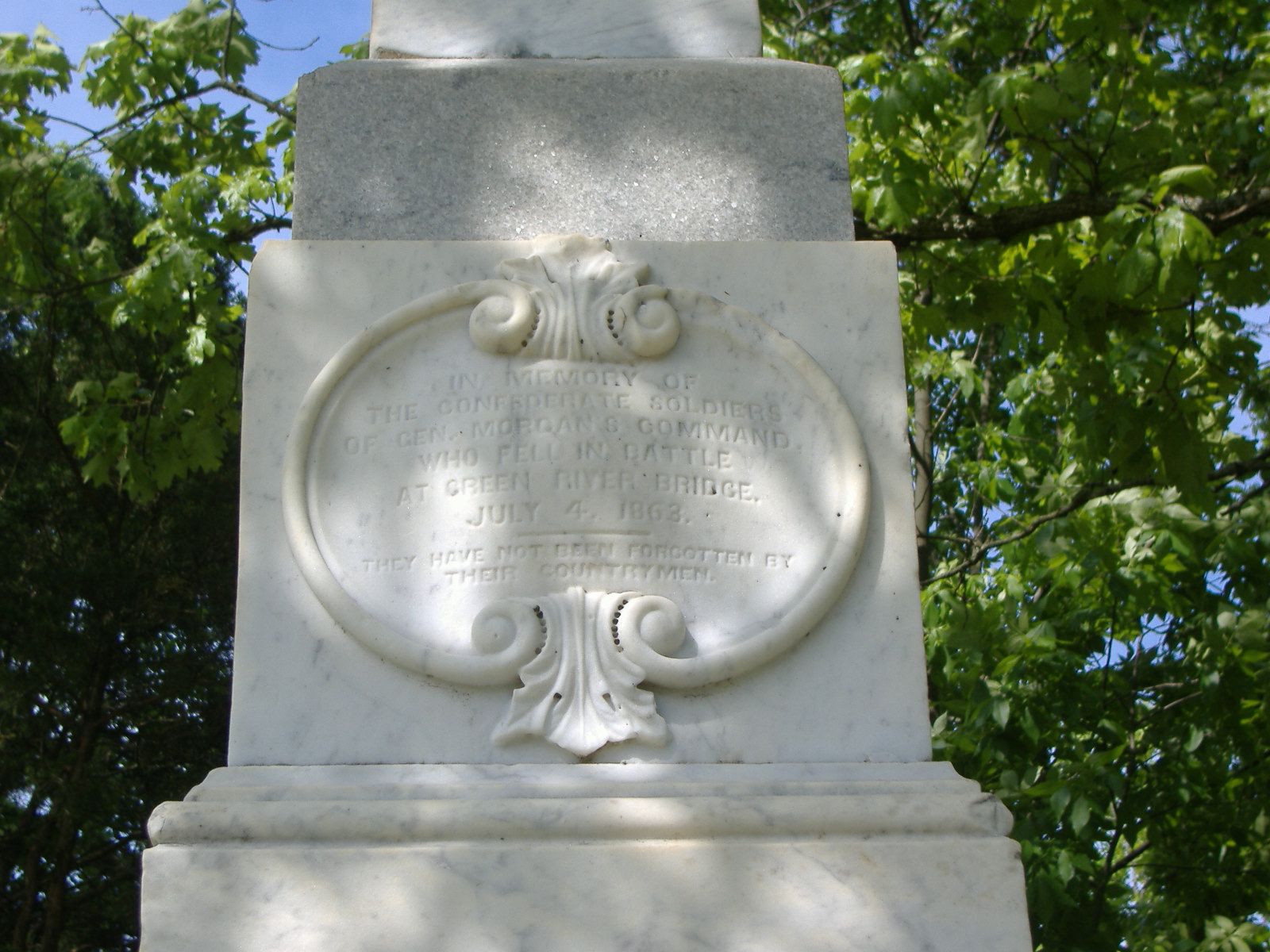 The Tebbs Bend trailhead.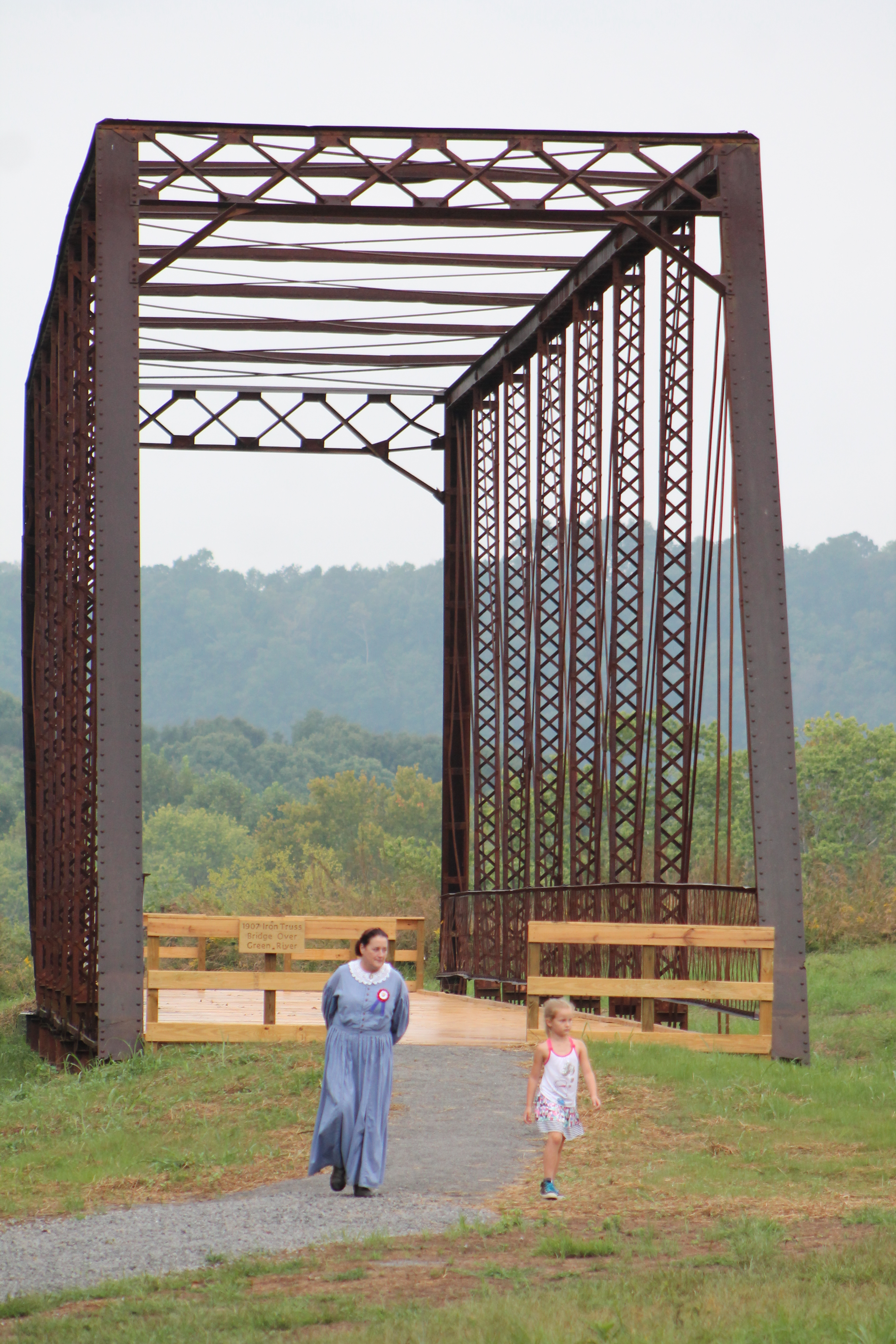 Backstory and Context
Visitors to the area can view photographs, artifacts such as uniforms, and a diorama depicting the battle in the Atkinson-Griffin Log House, which is at the Green River Lake Visitor Center a few miles to the east of the battlefield. The site is listed on the National Register of Historic Places. The Tebb's Bend Battlefield Park itself features an old bridge that used to cross the Green River.
After the Battle of Tebbs Bend, Gen. Morgan counted 35 killed and 45 wounded, while Col. Moore counted 6 killed and 23 wounded. During the battle, James Madison Griffin had seen his house - Atkinson-Griffin Log House - used as a hospital. In 1872, he donated some land to allow for a Confederate Cemetery. Michigan has a historical marker at the site as well, commemorating the Union soldiers from Michigan who defended the area; most were immigrants from the Netherlands, and were given their battle commands in Dutch.
The Tebbs Bend Green River Nature Trails have more than 4 miles of nature trails, with two trailheads; one behind the Toll Gate House on Tebbs Bend Road, and one at the adjacent property, called The Homeplace on Green River. The old Green River Bridge serves as the trailhead near the Toll Gate House.
Sources
James A. Ramage, Rebel Raider: The Life of General John Hunt Morgan, University Press of Kentucky, Lexington, Kentucky, 1986.
Tebbs Bend-Green River Bridge Battlefield, Accessed June 2nd 2020. https://campbellsvilleky.com/listings/tebbs-bend-green-river-bridge-battlefield/.