Pine Mountain Settlement School
Introduction
Pine Mountain Settlement School grew out of the settlement movement, which established institutions such as Hull House. A National Historic Landmark, Pine Mountain Settlement School was founded in 1913 as a school for children in the commonwealth's remote southeastern mountains and a social center for surrounding communities. The school was the dream of a local man, William Creech Sr., who was troubled by the area's lack of educational opportunities, and the prevalence of social problems and rampant disease. He donated land for the school and recruited two women, Katherine Pettit of Lexington, Kentucky, and Ethel DeLong, New Jersey native, to establish and run the new institution. These two women enlisted the help of architect Mary Rockwell Hook of Kansas City to draw up plans for the campus and its buildings. From 1913 to 1930, Pine Mountain served as a boarding school for elementary and middle school age children. By 1930, many communities had elementary schools, but most did not offer educational opportunities beyond eighth grade. Pine Mountain evolved into a boarding school for high school students. The School stressed academics, but also encouraged students to develop their interests and talents in vocational and artistic fields. In 1949, Pine Mountain began a joint educational venture with the county school system to operate a community elementary school. The community school operated until the early 1970s, when Pine Mountain began to focus its work on environmental education. Today, Pine Mountain provides instruction in environmental education, Appalachian culture, and crafts to students and adults.
Images
Pine Mountain Settlement School, circa 1940.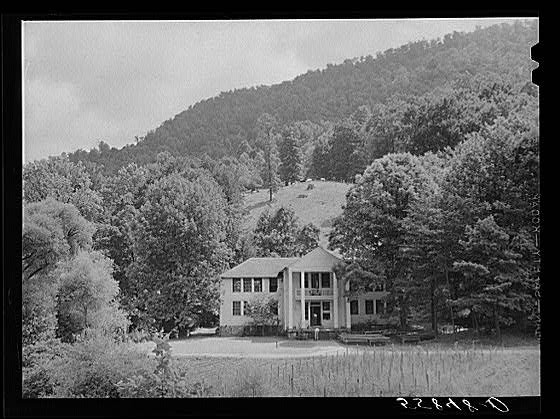 Current building of the Pine Mountain Settlement School.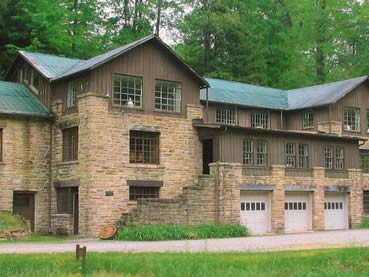 William Creech, Sr. founder of Pine Mountain Settlement School.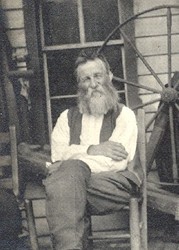 Additional Information