Jack Daniel's Distillery
Introduction
Joseph Newton "Jack" Daniel, founded this distillery in 1875. Daniel is believed to have been 29 years old at the time, although the exact date of his birth unknown and any record of his birth would have been destroyed in courthouse fire. Daniel used water from a nearby underground spring in the original recipe. Daniel was never married and had no children. Before he died, so the business was given to his nephew Lem Motlow, who had been keeping the books for him. The operation was then passed to Motlow's children upon his death in 1947. Production ceased in Tennessee in the early 1900s due to a state prohibition of alcohol (prior to the Volstead Act) and was not resumed until 1938, five years after the 18th Amendment was repealed. The repeal was due in part to Motlow's efforts as a Tennessee state senator. The production of whiskey was temporarily banned during World War II as part of an effort to preserve grain.
Images
Knowledgeable guides will accompany you on your viewing of the distillery and explain the process of how this famous whiskey is made and some history of the locale as well.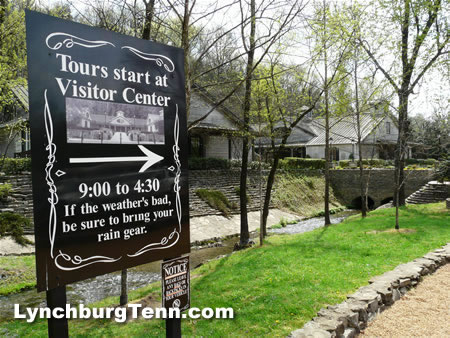 The new visitor's center was opened in 1999. For a small fee, guests of legal age can choose a sampling tour.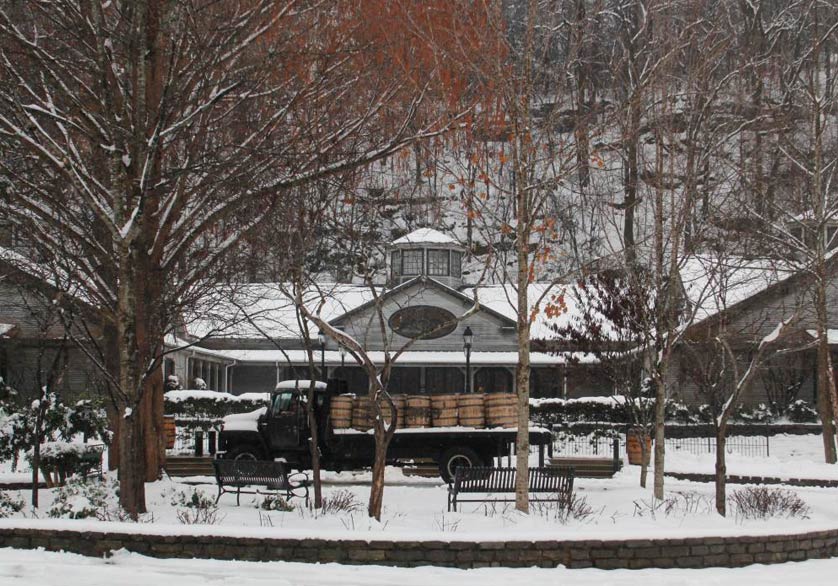 Backstory and Context
After finding a reliable source of quality corn, Motlow resumed production in 1947, shortly before his death. It is somewhat ironic that this highly recognizable and well-known American product cannot be sold onsite since Moore County is dry. One commemorative bottle can be purchased, however, by anyone over 21 visiting the distillery for a tour.
What makes Jack Daniel's Whiskey unique is the filtering process, which is through sugar maple charcoal chips before being placed in casks to begin the aging process. The company markets their bourbon as "Tennessee Whiskey." Even if there is no legal definition classifies Tennessee Whiskey as something different from other kinds of straight bourbon whiskey, Jack Daniels and other whiskeys manufactured in Tennessee use this same filtering process that filters the product through charcoal made from sugar maple timbers.
Lynchburg is a town of only three hundred residents. It is the county seat of Moore County, least-populated county in Tennessee. Even though Lynchburg is famous for this historic distillery, Moore has been a dry county for nearly a century. Although the county is dry, the distillery is able to provide samples to guests of legal drinking age. The sampling tour takes about one hour and forty-five minutes and is available for a small fee. There is also a free tour that is open to all ages.
Additional Information