The Athenaeum (Formerly Das Deutsche Haus)
Introduction
Das Deutsche Haus (presently known as The Athenaeum) was built in 1893 and served as a headquarters and meeting space for for German resident of Indianapolis. This German Romanesque building has been restored and is home to a theater, art gallery, and biergarten . The building is also home to the Rathskeller restaurant. Established in 1894, this is the oldest continuously-operating restaurant for hundreds of miles. It is also home to the Indiana German Heritage Society. This historic structure provided a gymnasium for members, a central part of the uniquely German phenomenon known as the Turnverein Movement that stressed physical and mental well-being through rigorous gymnastic exercise. The building also held meeting rooms, classrooms, a theater and beer hall, and even a bowling alley.
Images
In response to widespread anti-German sentiment in Indianapolis and throughout the US during World War I, members changed the name from Das Deutsche Haus to The Athenaeum.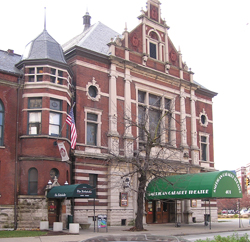 The Biergarten at the Rathskeller Restaurant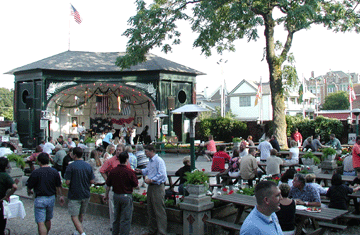 A photo of the Indianapolis Socialer Turnverein, the organization that founded Das Deutsche Haus as a "house of culture" for the mind and body.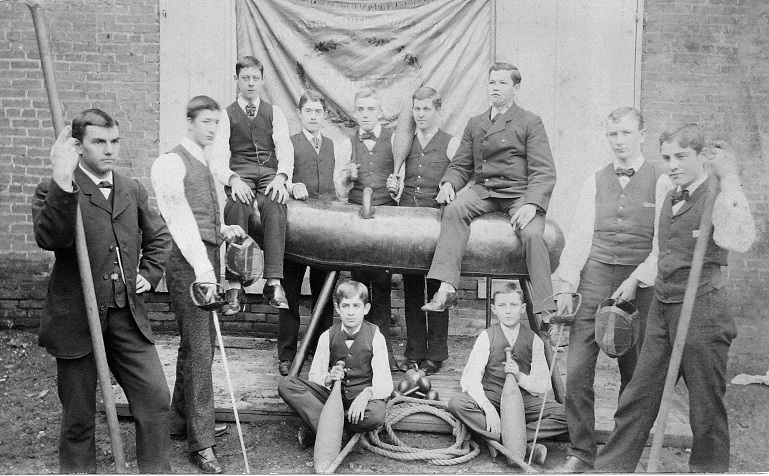 Backstory and Context
Many Germans who supported the failed liberal revolution of 1848, followed the philosophy of Friedrich Jahn that stressed physical fitness. These individuals established gymnasiums throughout America that became centers of German social and cultural life, as well as places to exercise and enjoy athletic competitions. More than simply a gymnasium, such centers were founded to cultivate "a sound mind in a sound body," and to serve as a space in which German culture and heritage could be celebrated.

The building was designed by the architects Vonnegut & Bohn, who chose a German Renaissance Revival for the building. (Interestingly, the architect Vonnegut was the grandfather of novelist Kurt Vonnegut.) While an ongoing restoration project began in the 1990s, the building contains the original theater as well as the original Rathskeller restaurant.

Anti-German sentiment was widespread during and after the two World Wars, During the First World War, when anti-German sentiment was particularly pervasive, the Das Deutsche Has was renamed the Athenaeum. More recently, however, efforts have been made to preserve the site's German heritage.



Additional Information