Tennessee State Capitol
Introduction
The State Capitol Building is located at the crest of a hill once known as Cedar Knob. The capitol stands prominently within the downtown skyline because this hill is the highest point in the city. The cornerstone for the building was laid on July 4, 1845, and construction was completed in 1859. The building was designed by architect William Strickland and later stages of construction were supervised by British architect Harvey Ackroyd because Strickland died five years prior the completion of the building. Strickland's body is entombed in the Capitol.
Images
The capital was built using Greek Revival architecture and is one of only ten state capitols that does not feature a dome.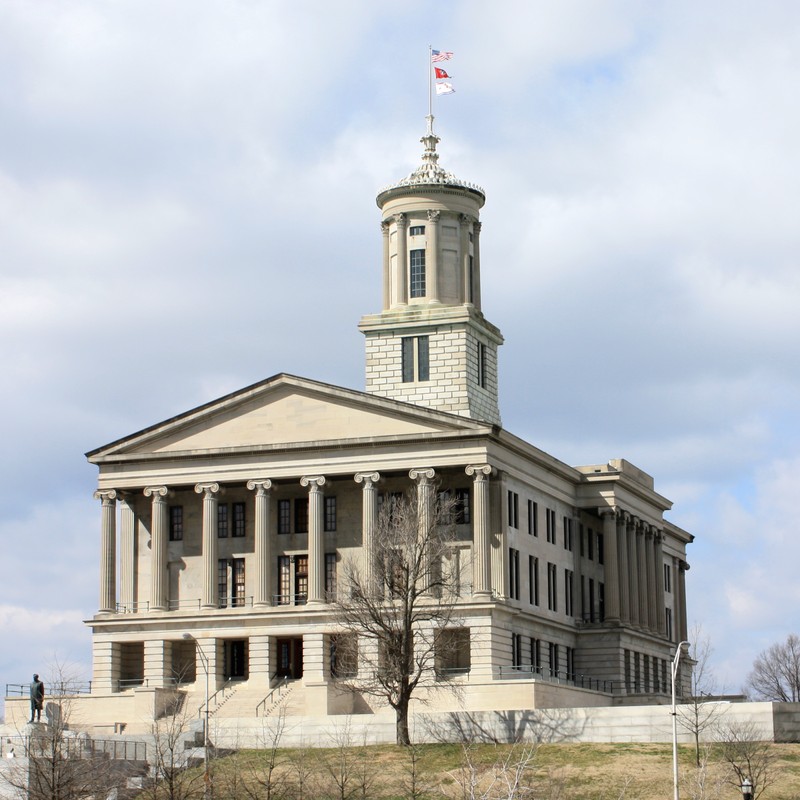 This historic photo shows the Tennessee Capitol during Union occupation.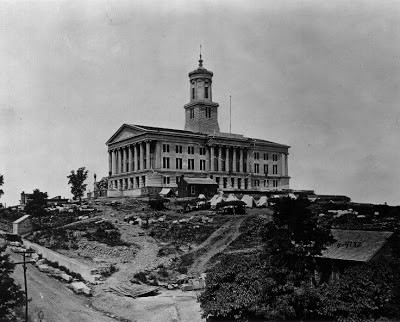 House chamber-guests can watch proceedings from the gallery whenever the state legislature is in session.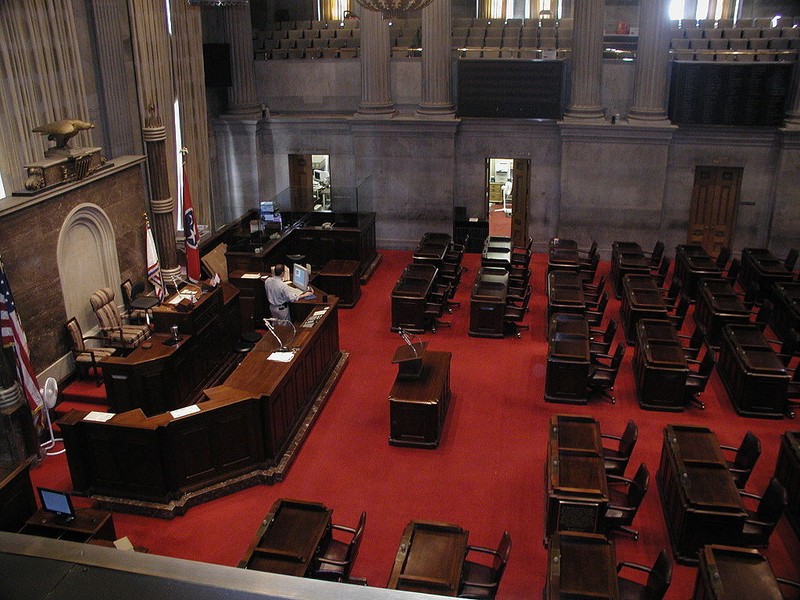 Here is the burial marker of William Strickland within the Capitol. Courtesy of Dept. of Conservation Photograph Collection at tnsos.org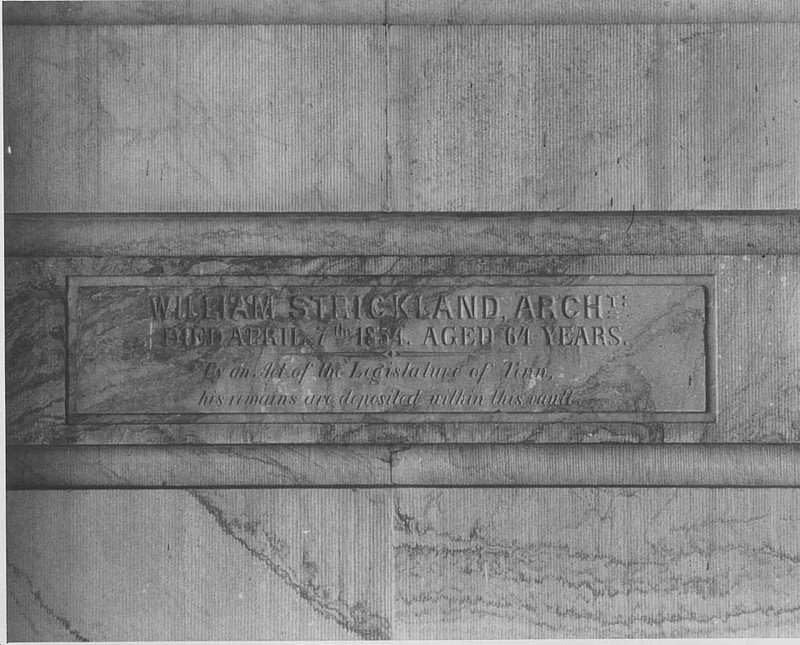 Backstory and Context
In February 1862, Nashville became the first Confederate state capital to be occupied by the Union Army. The building was used both as a hospital and barracks, as well as the seat of government for military governor Andrew Johnson's pro-Unionist government. When Confederate forces under General John Bell Hood attempted to retake the city during the Battle of Nashville in December 1864, Johnson allegedly planned to destroy the Capitol with dynamite should the Confederates push Union forces from the city. However, the Union held a nearly two-to-one advantage in the battle, and Hood was forced to retreat.

The capitol grounds include the tomb of James K. Polk, the second Tennessee native to become President of the United States. The first Tennessean to secure this honor, Andrew Jackson, is featured in a large equestrian statue.

Free guided tours leave from the Information Desk on the First Floor of the Capitol every hour, on the hour. The first tour begins at 9 a.m. and the final tour begins at 3 p.m. The Information desk will also provide guides for those who prefer a self-guided tour.
Sources
"Battle of Nashville." Civil War Trust. Accessed January 25, 2015. http://www.civilwar.org/battlefields/nashville.html.

"Strickland, William (1788 - 1854)." Philadelphia Architects and Buildings. http://www.philadelphiabuildings.org/pab/app/ar_display.cfm/25248.

"Tennessee." History.com. Accessed January 25, 2015. http://www.history.com/topics/us-states/tennessee.

Photo of burial marker: http://tnsos.org/tsla/imagesearch/citation.php?ImageID=19607
Additional Information