Sri Ganesha Temple
Introduction
Sri Ganesha Temple was built by Nashville residents of the Hindu faith who had recently immigrated from India during the 1980s and early 1990s. The temple was designed by Sri Muthiah Sthapathi, and was built to resemble the architecture of temples that were built between 900 and 1150 A.D. The temple serves as a spiritual and cultural center for Hindus in Nashville and welcomes guests for tours and cultural programs.
Images
The temple was built in two major phases during the 1980s and 1990s.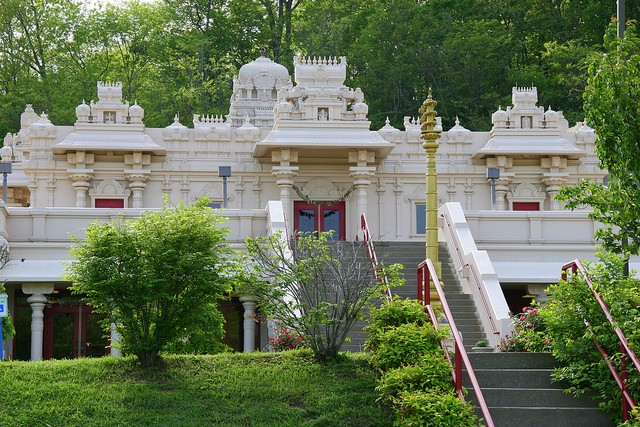 The Vimana, or tower on top of Ganesha sanctum, is 48 feet tall and has 5 tiers.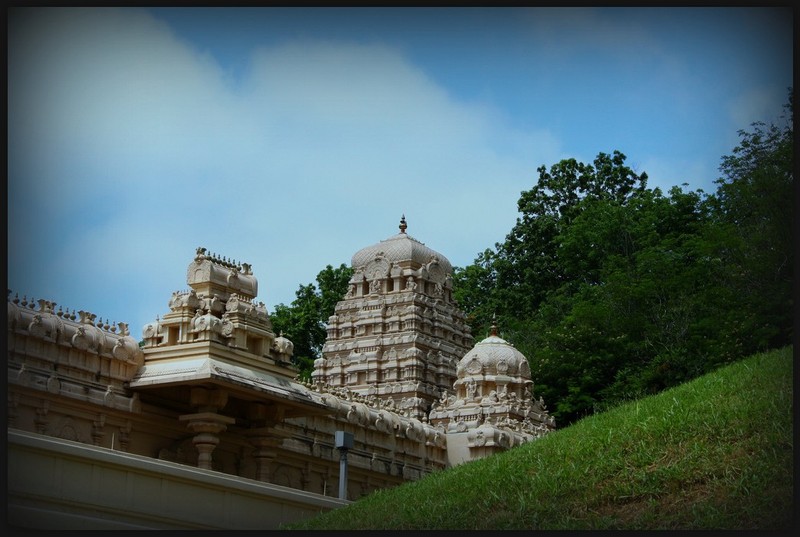 Backstory and Context
Recent immigrants and members of the Hindu faith established a community organization during the late 1970s. By 1982, they had secured the funds to purchase thirteen acres of land in Bellevue. Between 1982 and 1985, the first phase of the temple was complete. The second phase, including the large temple at the top of the hill, was completed in 1991.
Additional Information