Hatch Show Print
Introduction
Author-Uploaded Audio
Hatch Show Print in Nashville has been producing custom prints and posters for special events and occasions for over 140 years. Now located inside of the Country Music Hall of Fame and Museum, visitors can stop by the print shop and take a tour to learn more about the art of letterpress printing and even create their own work. Iconic posters featuring legendary artists such as Hank Williams, Johnny Cash, Patsy Cline, Elvis Presley, Willie Nelson, and many more can also be viewed and purchased. Hatch Show Print produces new posters daily and continues to promote the music of modern artists with the same turn-of-the-century methods and appeal.
Images
Inside the Hatch Show Print Shop - Located in the Country Music Hall of Fame and Museum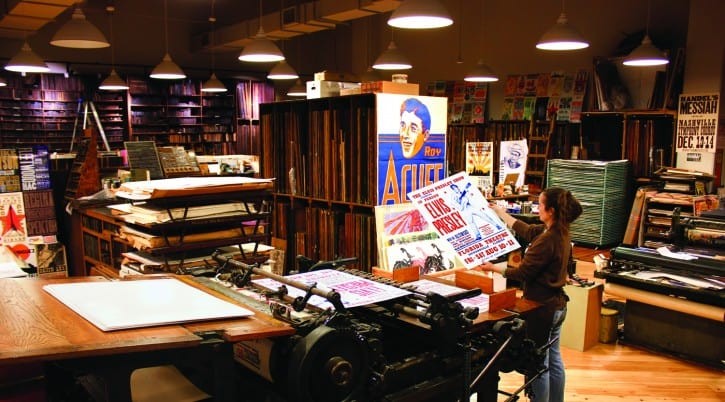 Historic Hatch Show Prints Advertising Movies, Shows, and Food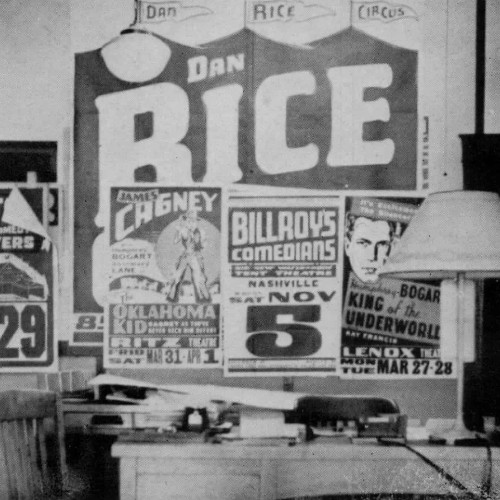 The Hatch Show Print Sign Outside the Country Music Hall of Fame and Museum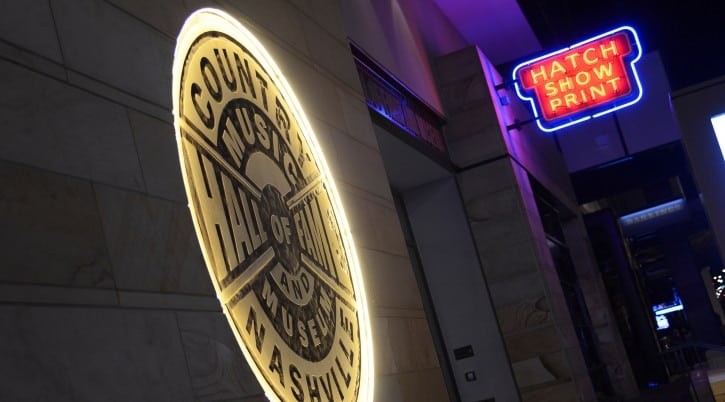 An Inside Look at the Production of a Hatch Show Print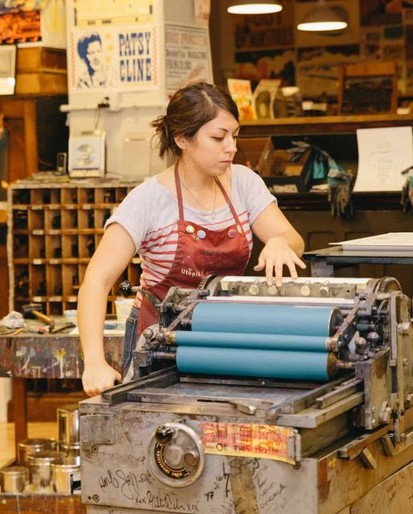 The Hand Blocks Used to Carve the Imagery in the Printing Process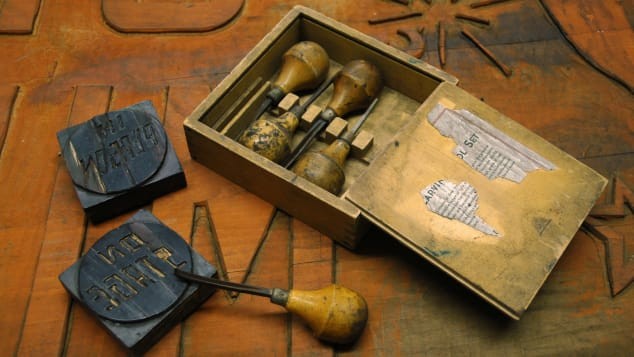 Hatch Show Prints Featuring Hank Williams, Patsy Cline, Elvis Presley, Johnny Cash, and Roy Acuff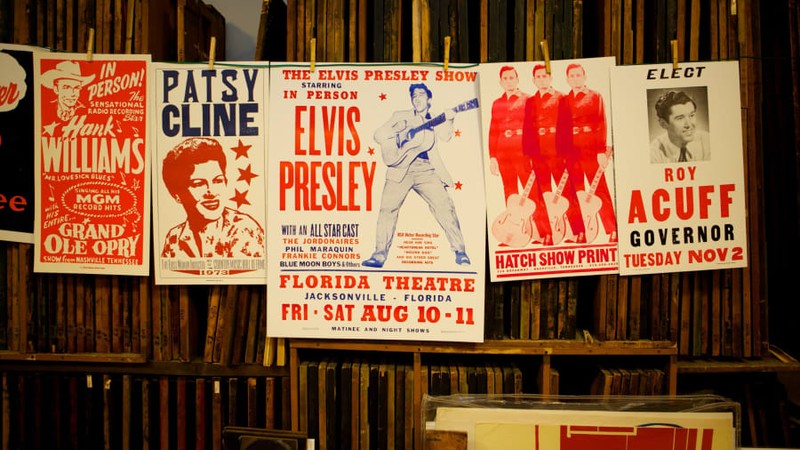 Backstory and Context
Author-Uploaded Audio
Hatch Show Print was started by William Hatch in Prescott, Wisconsin, who trained his two sons, Charles and Herbert, in the art of letterpress printing. In the mid-1870s, the Hatch family moved to Nashville, Tennessee, and Charles and Herbert founded their own print shop called CR and HH Hatch. The Hatch brothers first print job publicized the appearance of the Reverend Henry Ward Beecher, and soon, they became noted for their simple print jobs made with the perfect blend of type size and style.
As the years passed, Hatch posters were seen across the country, plastered on buildings and barns, and promoting circuses, vaudeville acts, minstrel shows, carnivals, and other types of entertainment. To create billboard-sized advertisements, the shop installed two fonts of extra-large wood type that measured 40 x 8 inches.
Hatch Show Print boomed during the period of the 1920s to the 1950s. Charles Hatch, William's son, took over Hatch Show Print and would remain at the helm until his death in 1952. During this time, Hatch Show Print became the face of country music. As the genre grew in popularity, William Hatch became known for "chiseling and gauging" some of the most iconic images of country music singers ever made. In display of Hatch Show Print's link to country music, in 1925, they opened a shop directly behind the historic Ryman Auditorium. Beyond country music, Hatch Show Print created posters that promoted jazz and blues entertainers like Duke Ellington, Louis Armstrong, and Bessie Smith.
The famed print shop promoted more than music and entertainers, they also created posters for gas stations, movie theaters, grocery stores, and much more. Even with the progress made in printmaking, the country music industry remained faithful to Hatch Show Print, and different forms of entertainment, such as wrestling and rock and roll, began to purchase their posters from Hatch Show Print as well.
Over the years, Hatch Show Print was under the ownership of individuals such as Jim Denny and even Gaylord Entertainment. In 1992, Gaylord donated Hatch Show Print to the Country Music Hall of Fame and Museum. From then until 2013, the print shop was located on lower Broadway in Nashville and became more in demand than ever. While continuing to utilize nineteenth century letterpress printing, Hatch Show Print produced around 600 posters annually, still promoting country music but also making artwork for food packages and postal stamps.
When the shop outgrew the space on lower Broadway, the Country Music Hall of Fame and Museum, which had recently undergone an expansion, included Hatch Show Print in their facility. The shop now has four different spaces designated for them in the Country Music Hall of Fame and Museum and they welcome over 100,000 visitors annually. At Hatch Show Print, visitors may watch printers create posters or even participate in the making of a custom print.
Sources
"The Art of Hatch Show Print." Smithsonian Institution Travelling Exhibition Service. Accessed March 21, 2017. http://www.sites.si.edu/exhibitions/exhibits/hatch_show_print/main.htm.
About, Hatch Show Print. Accessed May 17th 2022. https://hatchshowprint.com/about/.
History, Hatch Show Print. Accessed May 19th 2022. https://hatchshowprint.com/history/.
Image Sources
Country Music Hall of Fame and Museum

Country Music Hall of Fame and Museum

Hatch Show Print

CNN

CNN

Additional Information