Chatham Windmill
Introduction
Built in 1797 by Colonel Benjamin Godfrey, the Chatham Windmill operated continuously for 100 years. This three-story windmill was built with an octagon-shaped base that stands 30 feet tall. The mill was severely damaged in a storm in the 1932. Stuart Crocker purchased the windmill in 1939 and was persuaded by the Chatham Historical Society to donate it to the Town of Chatham in the mid-1950s. Mr. and Mrs. Crocker agreed to donate the windmill with the provision that it would be relocated. The Godfrey Windmill was moved to its present location in Chase Park, renovated, and opened to the public in 1956.
Images
Chatham Windmill was placed on the National Register of Historic Places on November 30, 1978.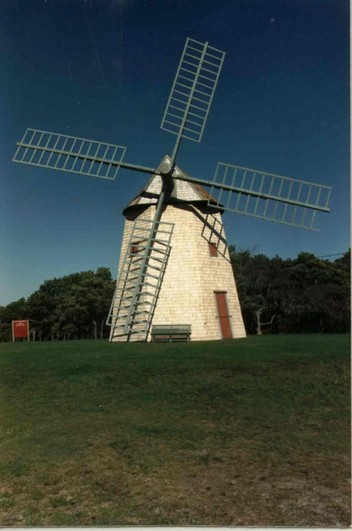 Then and Now: These photos of the Godfrey Windmill, taken 60 years apart, show (left) the mill in 1956, the year it was opened to the public following its relocation to Chase Park and (right) a 2016 photo of the mill.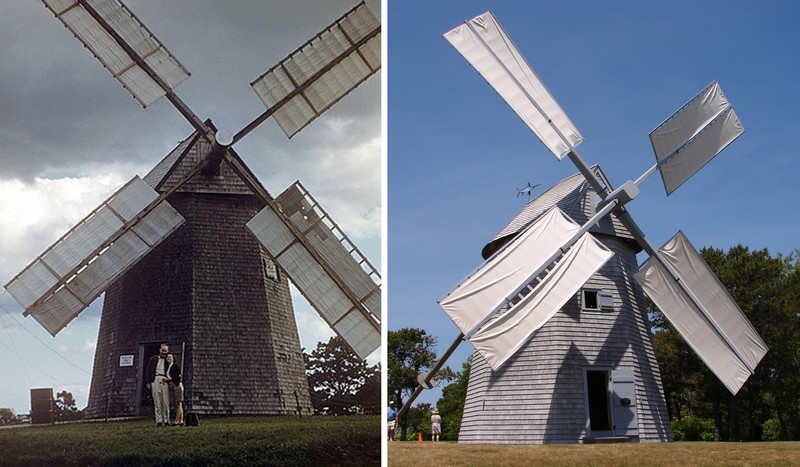 An antique (c. 1905) postcard of the Godfrey Windmill in its original location east of Stage Harbor Road. This image was taken toward the end of the commercial life of this gristmill.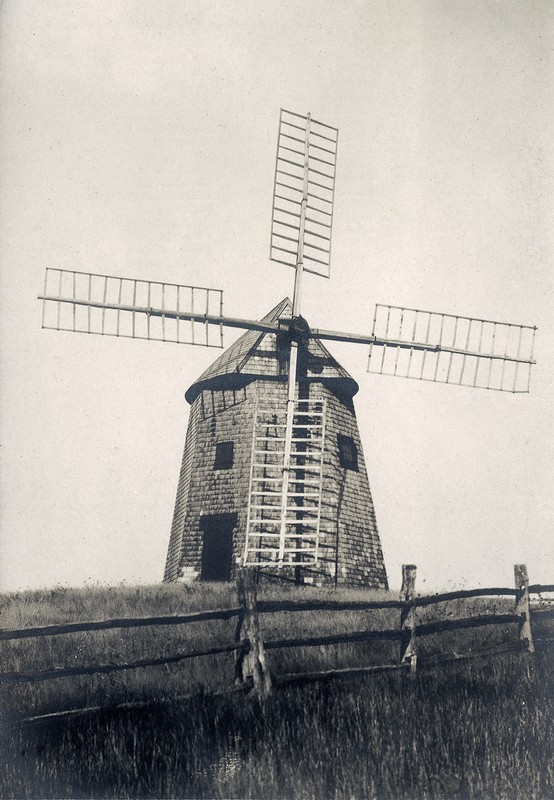 Backstory and Context
Windmills were once an integral part of life in Chatham, MA. There were about eleven wind-powered grist mills located in the town from the early 1700s through the 1800s, with six to nine in operation during any one time period. (There were also dozens of smaller windmills that pumped sea water to the saltworks located along the town's shores.) The Chatham Windmill, also known as the Col. Benjamin Godfrey Mill, was one of the last of the town's gristmills to be built. Today only two of these historic mills exist in Chatham and only the Godfrey Mill is open to the public.

This windmill was historically restored in 2009-12 so that it can now grind corn the way it did when it was built in 1797. A few times a year the mill in set in operation and grinds grain. More information about the history of Chatham's Godfrey Windmill, its current tour schedule, and events can be found on the website.
Additional Information