Historic Eighth Ave, St. Albans
Introduction
The historic one block of Eigth Ave. in St. Albans, WV has about a dozen historic homes...most built by the lumber owners in the early 1900s. One is listed on the National Register of Historic Places (Weimer/Dolin House) in 2004.
Images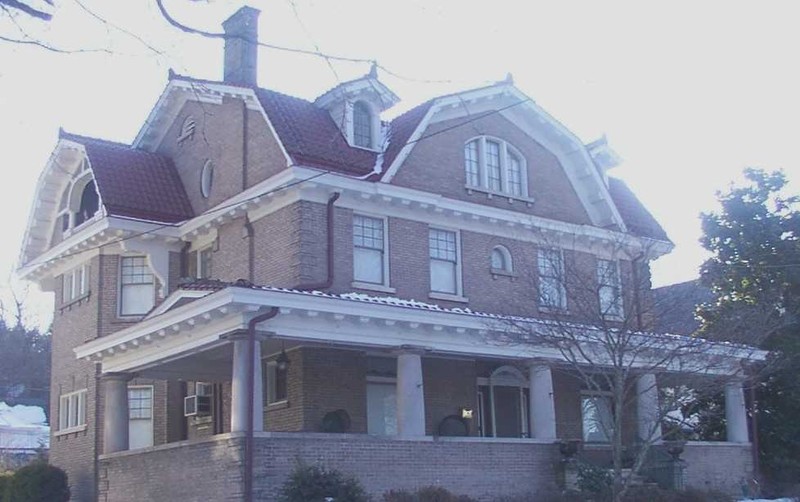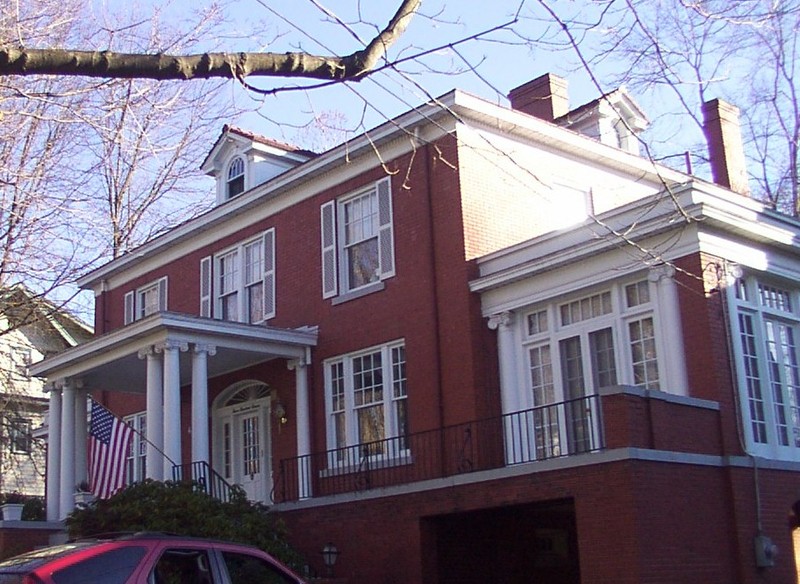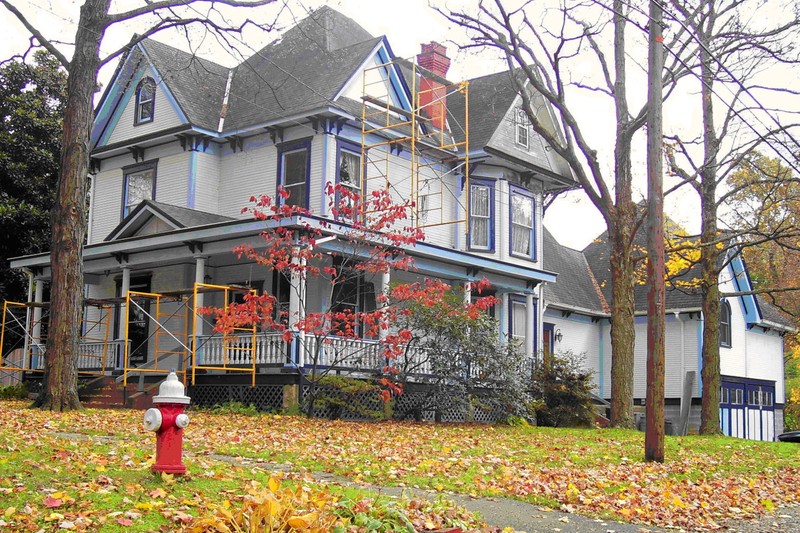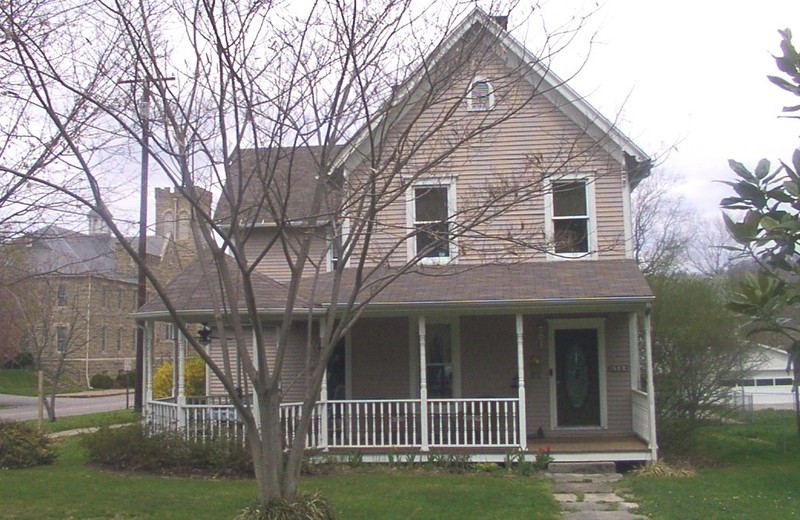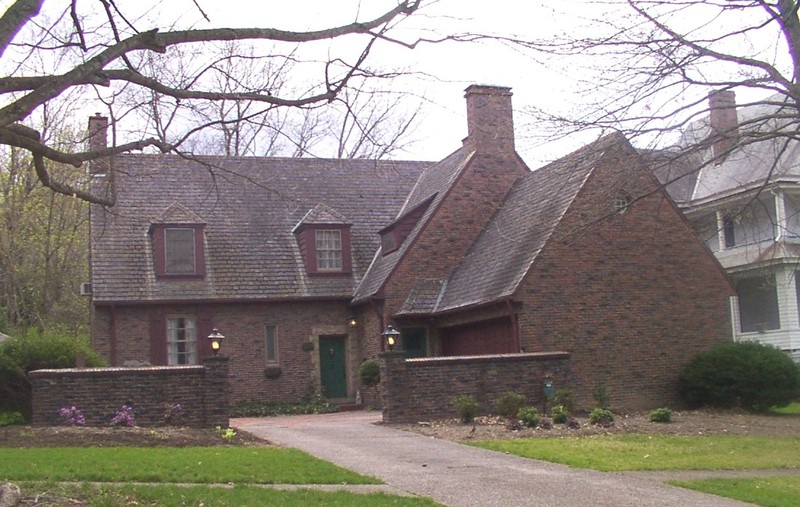 Pearson - Hyatt House (ca. 1907), Eighth Ave.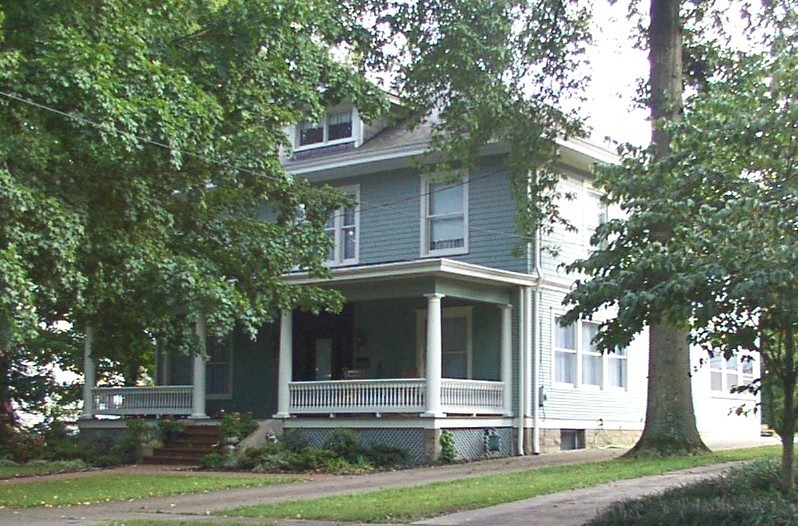 Harshbarger House (ca. 1918), 303 Eighth Ave.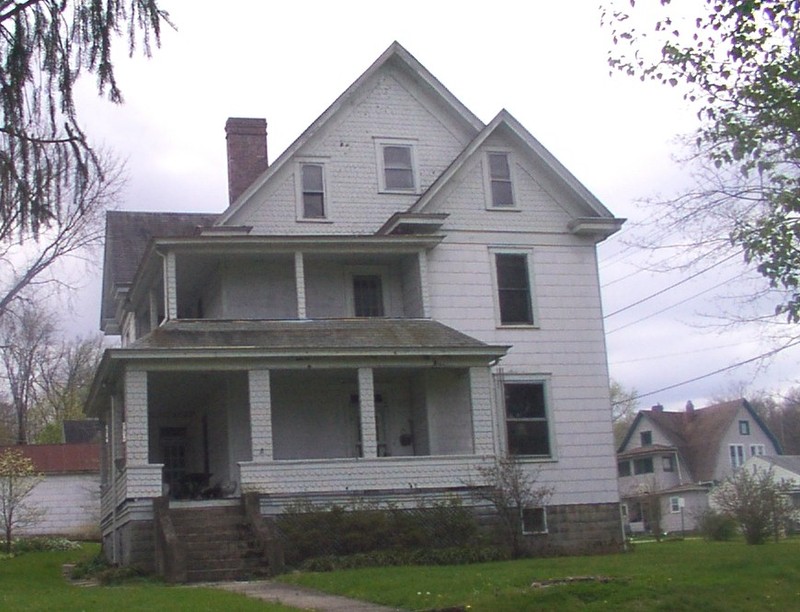 Backstory and Context
-
Weimer /Dolin
House - ca. 1917 This 3 story buff brick house on 8th Ave. has a gambrel style red tile roof with a full basement and was built by James Weimer, son of Weimer Lumber company owner George C. Weimer, later Lantz Lumber Co. The first floor has walnut woodwork , 12' ceilings and large picture windows, which look out onto the large front porch with its massive limestone columnns. The second floor has 10' ceilings and the third has 8'. This house still uses the original hot water heat. Listed on the national Register of Historic Places in 2004.
Zerkle House
(ca. 1905, Eighth Ave.). This house was built by C. A. (Doc) Zerkle who founded the Bank of St. Albans in the back of his drug store in 1900, hence "Doc". He was also Mayor. This large 2 ½ story Victorian house has been restored and retains much of its original appearance. It originally had gaslights and pipes to the house from a nearby spring supplied the water.
Campbell House
(ca. 1921, Eighth Ave.) This large 2 ½ story red brick Colonial Revival house with a basement was designed by prominent local architect H. Rus Warne, who also designed Charleston City Hall, the Boone Co. Courthouse and the Masonic Building on Virginia St.. This house was built by the Flournoy family and later owned by Myron Campbell from 1923 to 1936. It has been carefully preserved with little change. The house also features Beaux Arts detailing on the multi-columnned front porch and a carport, called "porte-cochere", under the west wing with an entrance to the lower level. The interior features French doors and original woodwork and a front and rear staircase.
Coal River R.R. Depot - Station Master's House
304 8th Ave. ca. 1903. This 2 story frame house, on the N. E. corner of 8th Ave. & 3rd St., was built in 1903 as a railroad depot and living quarters for the station master of the Coal River and Western Railroad. The railroad passed to the East of this depot and proceeded up Coal River before the tunnel was built in the 1920's. Wm. Mohler later converted the depot into a house after the C&O took over the railroad and moved its office to the main depot on 4th Ave.
Cogar - Allowatt House
307 8th Ave. ca. 1931. This English/French Normandy country style brick house was designed by renowned Charleston architect Walter Martens, who also designed the Governor's Mansion, and has two floor levels. Myron Campbell, who lived next door, had this house built for his daughter Grace. It has four bedrooms with one containing a built-in bed under an arched ceiling. It was very modern for its time and today still does not appear to be over 80 years old. Now owned by the Allowatt family, who purchased it from Dr. Cogar.
Sources
St. Albans Historical Society
Additional Information