First National Bank Architectural Details and Exhibit (2004-2022)
Introduction
This exhibit on the history of First National Bank was located on the north end of Kirk Hall, across from the book return area from 2004 until 2022. The exhibit included early photos of the building and biographies of bank leaders, including the first president, Col. James L. Abernathy. Given the exhibit's value and the interest of local residents in learning more about the early history of this building, it has been added as a contributing entry within this virtual tour of the library.
Images
Bronze door detail. Central Library, 10th & Baltimore.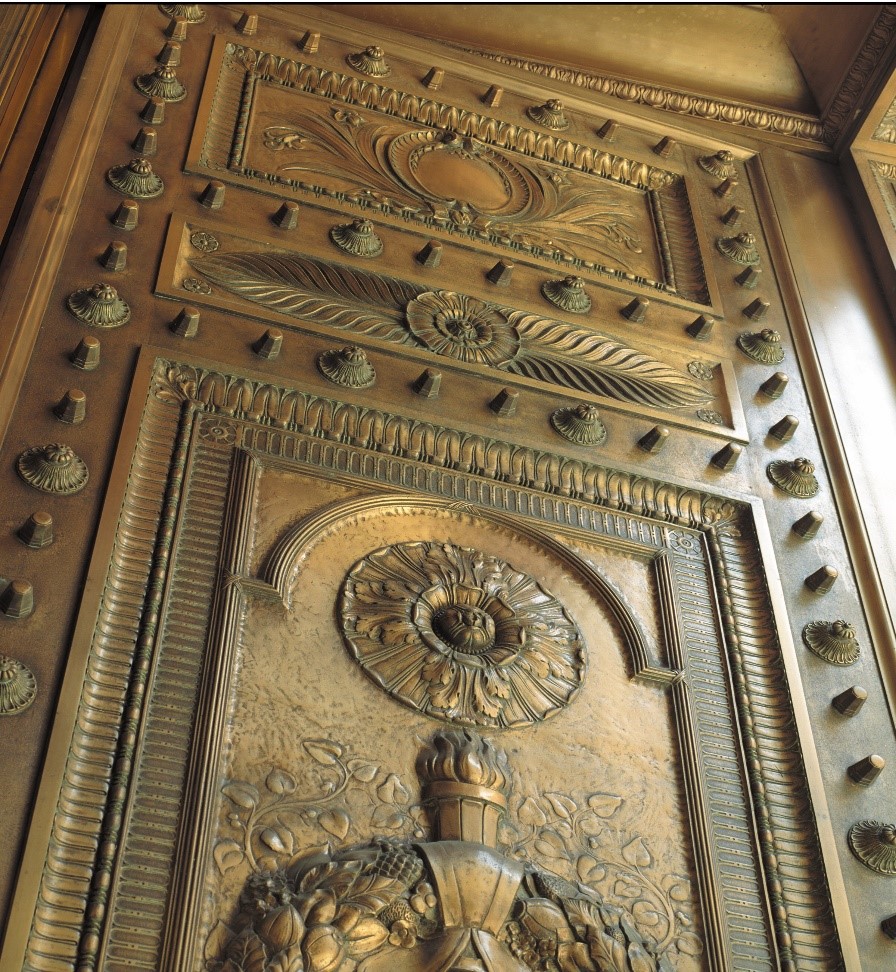 Ceiling detail in Kirk Hall, formerly the bank lobby.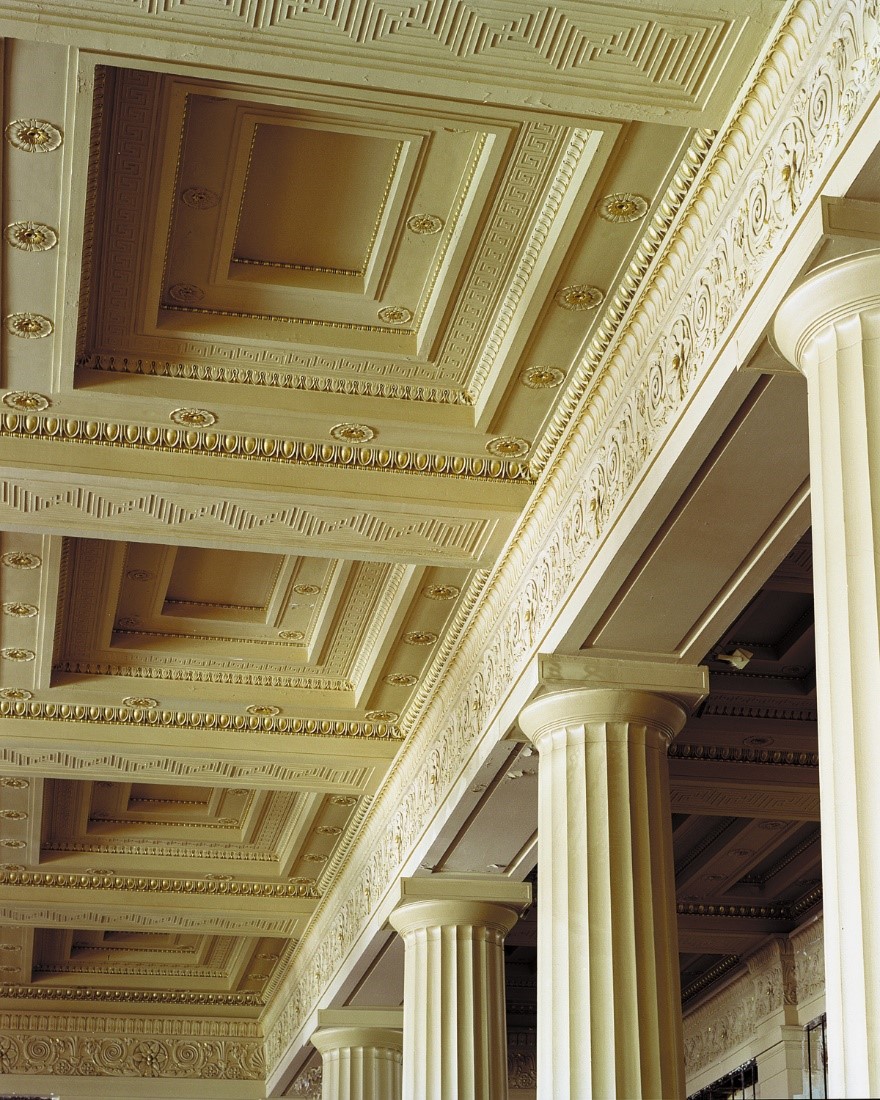 First National Bank lobby, early 1900s.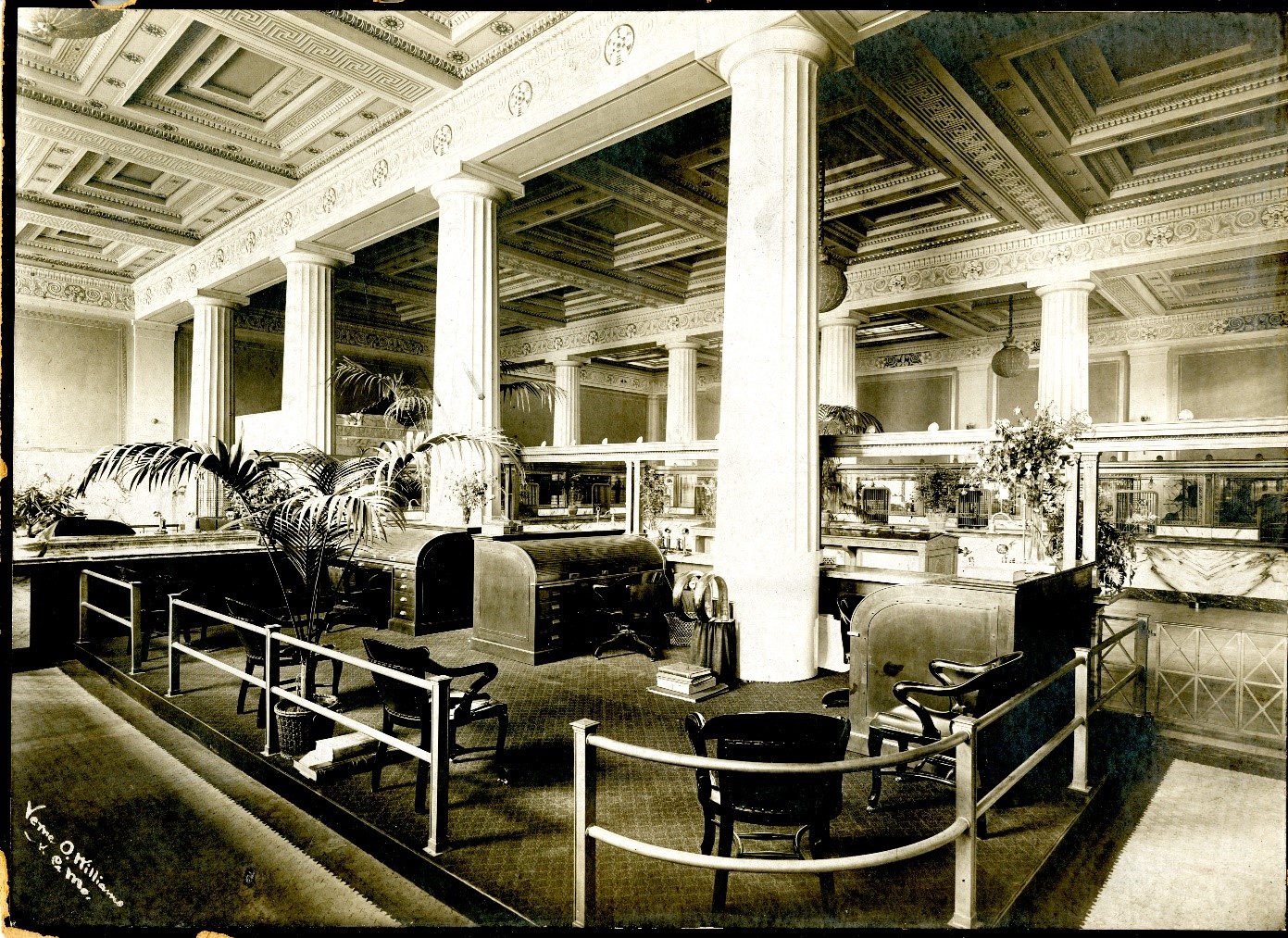 Backstory and Context
Moving beyond Kirk Hall, the décor becomes noticeably more modern. The north wing of the first floor is home to the Genevieve Guldner Gallery and OneNorth Technology Center. The Guldner Gallery is host to various local and traveling art exhibitions throughout the year, as is the Rocky and Gabriella Mountain Gallery on the mezzanine level.
Sources
Adler, Eric. Vision Turns a Bank into a Grand Library. The Kansas City Star, January 4, 2004, 1A.
The Kansas City Public Library. "Library District, Kansas City, Walking Tour Guide," Accessed November 5, 2020. https://www.kclibrary.org/sites/default/files/docs/walkingtour.pdf
"The First National Bank Building." The Architect and Builder 21, no.2 (Feb. 1906): 17.