Macy's Herald Square (1902)
Introduction
Dating back to the establishment of Macy's flagship store in 1902, Macy's Herald Square now includes an entire block and remains one of the most iconic shopping destinations in the world. This ten-story department store became the first to adopt the modern escalator. The store sponsors the Thanksgiving Day Parade and was featured in the classic film "Miracle on 34th Street." Known as "America's Largest Department Store," the store includes ten restaurants and several historic plaques throughout the exterior and interior of the building.
Images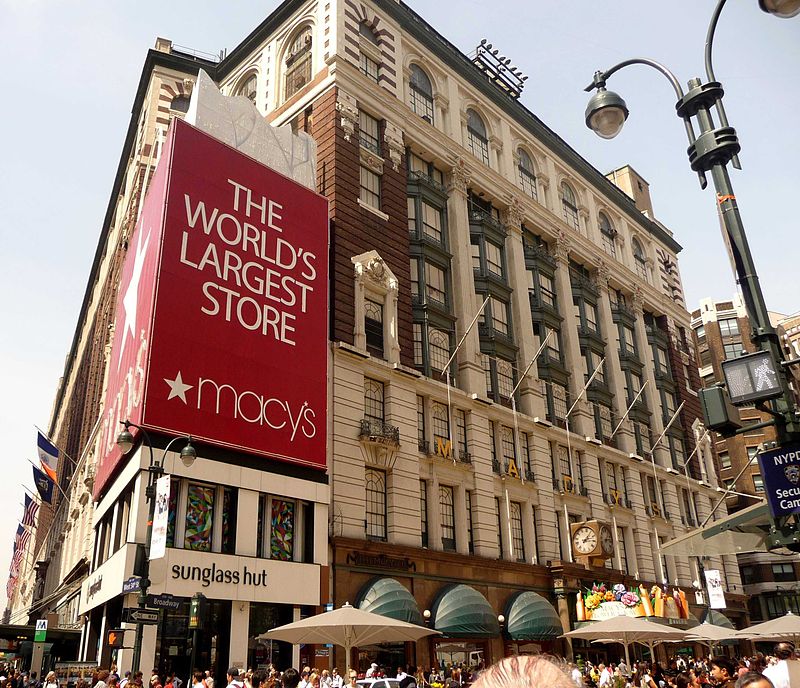 Inside Macy's during Christmas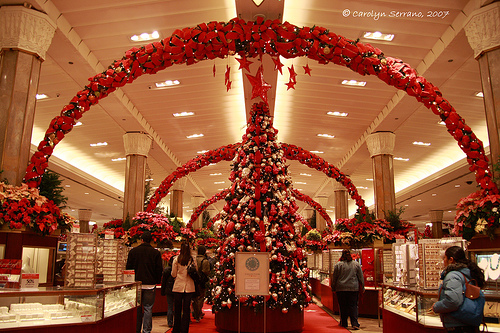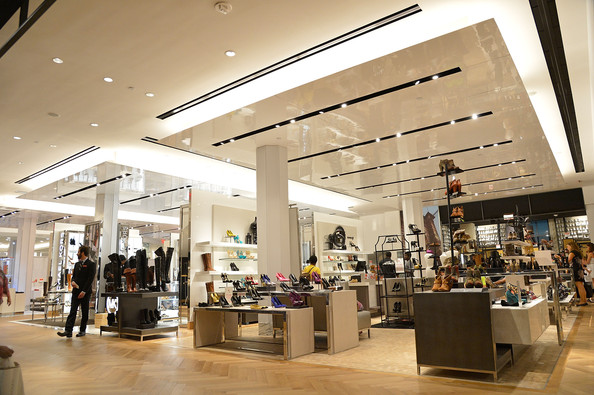 Backstory and Context
The very first Macy's store in the world opened in 1854 on 14th Street and 6th Avenue. The store quickly expanded to include locations throughout the city. In 1902, this store opened as the flagship of the growing retail chain. The store expanded all the way to 7th Avenue in 1924.
When this store was completed in 1902, it was the first to incorporate modern-day escalators, with some of the original wooden escalators still operational to this day.
The Macy's star has become one of the most recognizable brand icons in the world. The star dates back to a teenage decision by the store's founder, Roland Hussey Macy. hile a young man in Nantucket, Macy decided that he would like a tattoo similar to that of mariners that would "guide him" through life. The star was later incorporated as part of the Macy's brand as a reminder of its founder.
When one enters Macy's through the Broadway and 7th Avenue entrance on 34th Street, they can find a memorial plaque dedicated to two of the co-founders of Macy's: Ida and Isidor Strauss. The couple perished on the ill-fated Titanic voyage. The plaque, notably called the "My Heart Will Go On" plaque, reads "their lives were beautiful and their deaths glorious."
Sources
Macy's Herald Square. Visit Macy's USA. Accessed Web, 5/19/17. http://www.visitmacysusa.com/visitor-center/macys-herald-square.

Giannotta, Meghan. "Macy's Herald Square: History of the nation's largest department store." amNewYork. 8/18/16. Accessed Web, 5/19/17. http://www.amny.com/secrets-of-new-york/macy-s-herald-square-history-of-the-nation-s-largest-department-store-1.11980707.


Additional Information