The Log Barn
Introduction
The log barn was built in 1982 using historically accurate methods, including tools from the 1800s. The logs were chinked with a mixture of clay lime and sand. Pioneers would have used such a mixture, as well as what was available. Chinking and daubing would have been done by hand, and this was used to seal the cracks between the logs. Barns would house animals as well as food, which provided shelter and warmth. The fence around the corral (and other parts of the park) was also created with historically accurate methods. Park visitors are asked to please stay off the fences for their own safety.
Images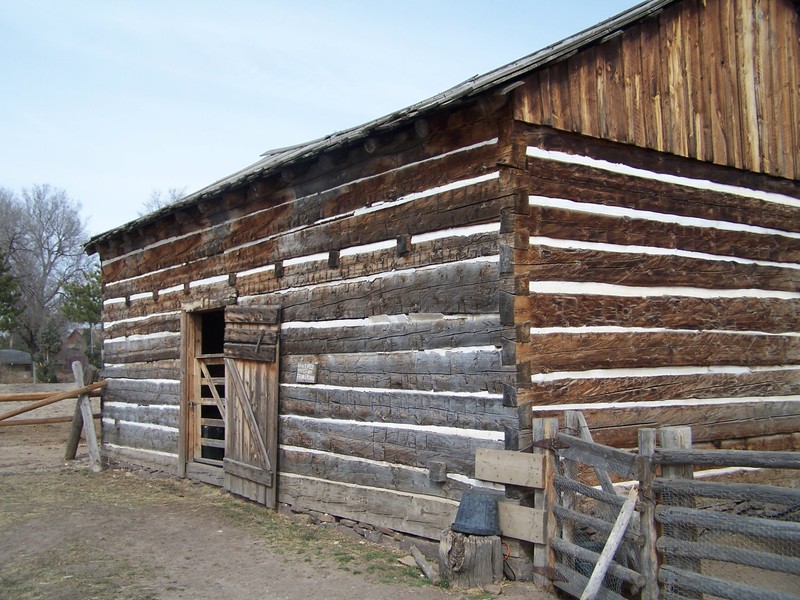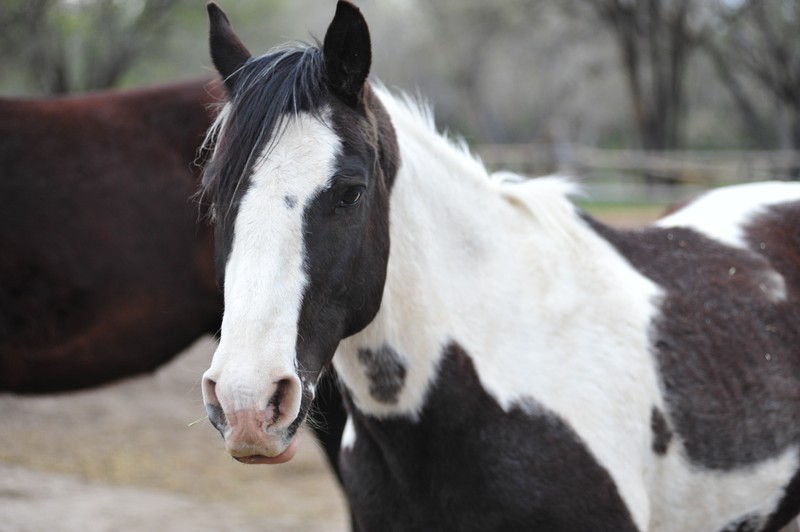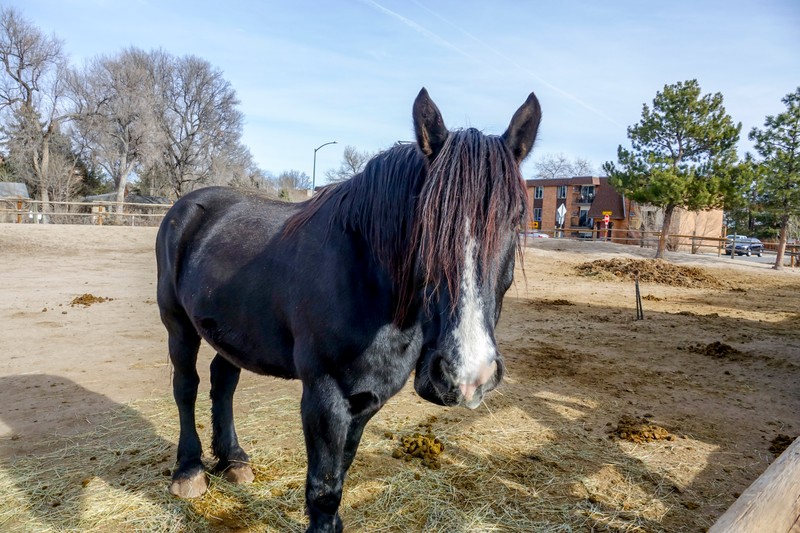 Backstory and Context
The log barn currently houses Four Mile's two resident horses, Jake and Moose. They are on special diets, so visitors are discouraged from feeding them other foods. Jake is a Paint Quarter Horse, which was a common breed in the Old West. He weighs 1,000 pounds and measures 15.1 hands high. Horses are measured in hands, and one hand equals 4 inches. Paints descended from the horses that were brought over with the Spanish conquistadors in the 1500s. Paints were used by both cowboys and Native Americans alike. A sturdy, fast horse, Paints were used on ranches and farms. 
Moose is a Percheron. He weighs 1,850 pounds and measures 18 hands high. Percherons came from France, and were used as draft horses. These sturdy horses would often pull smaller wagons and other gear, but not covered wagons. That job was done by oxen. 
Sources
Four Mile Historic Park Collections
American Paint Horse 
Home page - PHAOA
Image Sources
Four Mile Historic Park Collections

Four Mile Historic Park Collections

Four Mile Historic Park Collections

Additional Information