The Irvine Park District
Introduction
You're about to walk into Irvine Park, the first St. Paul subdivision. Places like Irvine Park can feel as if they have always been what they are today, but people have altered it along with the city. The park and the homes around it tell stories of power, change, and choices in St. Paul. As you explore the district consider: Why does the park look and feel the way it does? Why are the homes built here still standing? Why might preservationists have chosen to save these particular relocated homes by moving them here? What do their stories reveal about the decisions St. Paulites have made about the built landscape of Irvine Park?
Images
Map of Irvine Park District and West End Neighborhood (1857)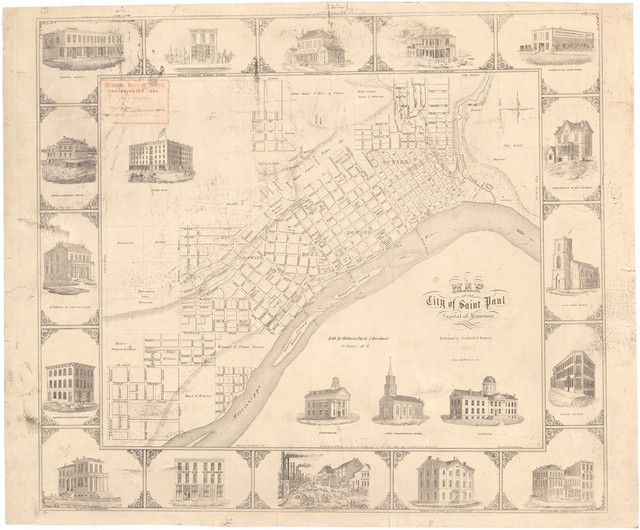 Backstory and Context
Irvine Park surrounds its namesake, one of the three oldest green spaces in the city (the other two are Rice and Mears parks). As you walk around the park you will discover that roughly a third of the homes that surround it are not original to this location.
The park and the district have experienced many changes over the intervening 170 years and some of those changes live in the landscape you're about to explore.
We'll begin with by looking at one of those houses, then continue into the park itself.
NOTE: Make sure you watch your step on uneven sidewalks as you look around!
Sources
Millett, Larry. The AIA Guide to the Twin Cities (MNHS Press, 2007).
Jim Sazevich, "Irvine Park," Saint Paul Historical, accessed June 30, 2020, https://saintpaulhistorical.com/items/show/53
Additional Information