Leaving the Landing
Introduction
After 1851 the landing would change many times. The first major shifts occurred during the 1850s when the international fur trade collapsed and Minnesota and US officials and American business interests began calculating the money to be made by buying and speculating on the resale of the Dakota homelands and the historic territories of the Ojibwe and Ho Chunk people.
Images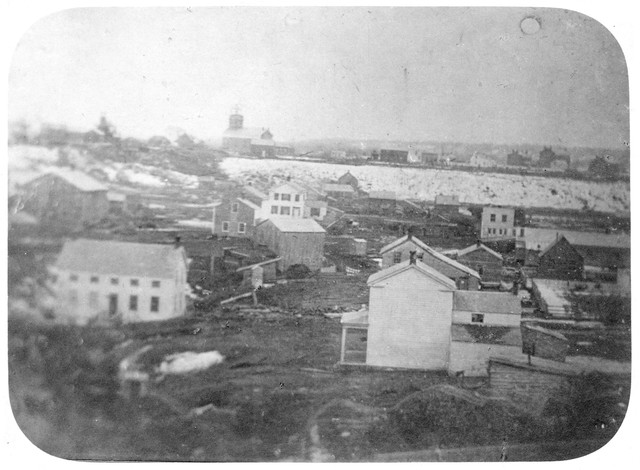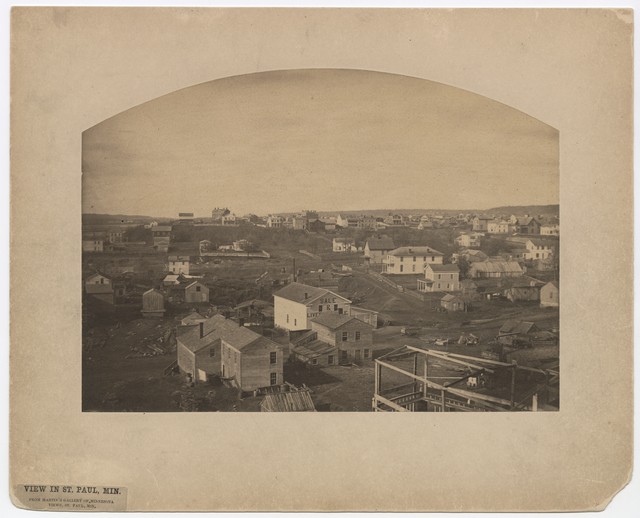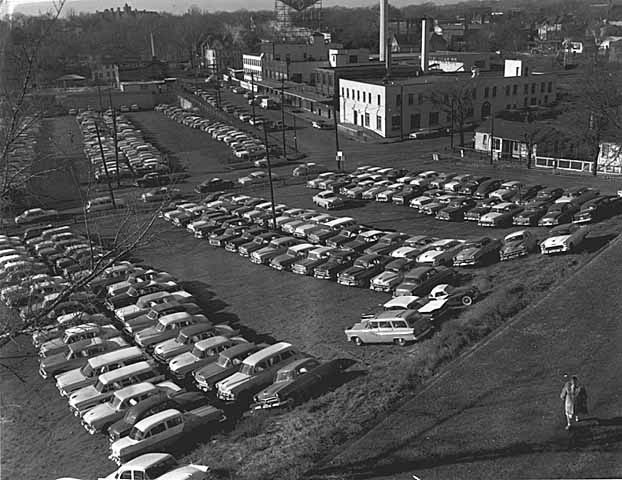 Backstory and Context
The violent explusion of thousands of Dakota and Ho Chunk people from the state and forced removal of Ojibwe people to northern reservations altered the landing's original multiracial reality.
At the same time, the people who had negotiated the treaties and expelled and removed Native Minnesotans from this land created a new economy based on land speculation and colonization.
Between 1851 and 1863, the United States' forced removal of indigenous Minnesotans from this place and the subsequent land speculation and colonization raised St. Paul's population by 900% in a single decade.
A severe economic depression in 1857 slowed that colonization, but did not stop it entirely. The city's fortunes rose again in the 1880's when it became the third largest rail hub in the United States.
The booming railroad business eventually forced the Upper Landing to close as a river port and it morphed into a hub of light industry, and legal and illegal commerce, which it remained into the 20th century. Yes, St Paul's "red light district" operated on the northern edge of the landing until the 1920s.
In the 1950s it housed small factories with large parking lots for workers.
Today it is once again a mix of residential, commercial, and public spaces and an entry point to West 7th and Downtown St. Paul.
Sources
Green, Bill. A Peculiar Imbalance: The Fall and Rise of Racial Equality in Minnesota, 1837–1869. St. Paul, Minnesota. Minnesota Historical Society Press, 2007.
Wingerd, Mary Lethert. North Country: the Making of Minnesota. Minneapolis, MN. University of Minnesota Press, 2010.
Larry, Millett. Lost Twin Cities. St. Paul, Minnesota. Minnesota Historical Society Press, 1992.
Image Sources
www.mnhs.org

www.mnhs.org

www.mnhs.org

Additional Information