Permelia Griffin Grave
Introduction
Permelia Griffin moved to Manatee from Ohio to live with her son Joab in his house near the Manatee River. She died in 1857 at the age of 62 years. During the Civil War, her sons exemplified why it has been called the "Brother's War." Joab Griffin was made agent to distribute aid to Confederate soldier's families, which became all the more needed after Tampa fell to the Union navy in 1864 and supplies dwindled. Her other son, Charles Griffin, held the rank of major general and commanded the Union Army's V Corps in Virginia.
Images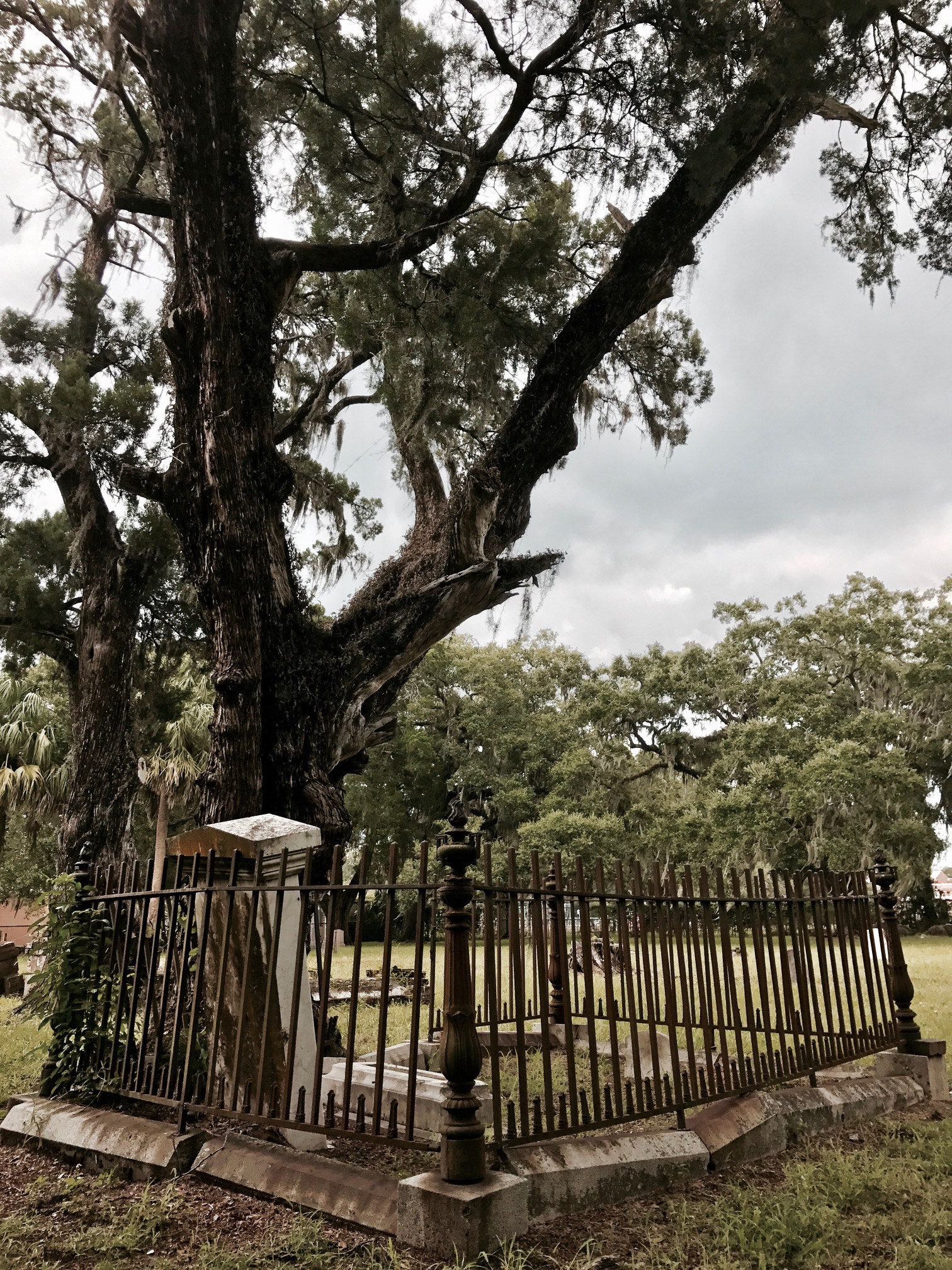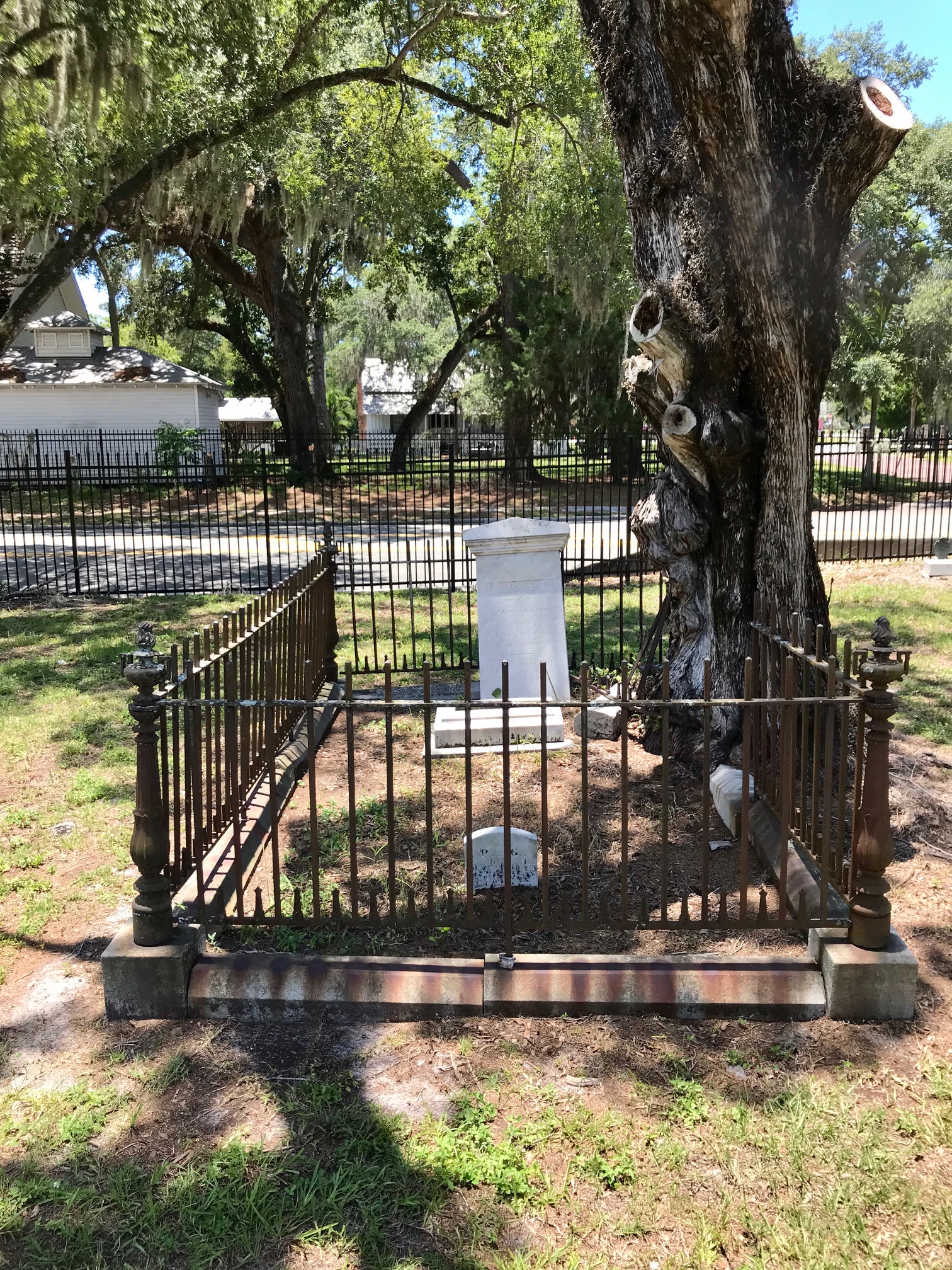 1973 Aerial of Permelia Griffin's Tombstone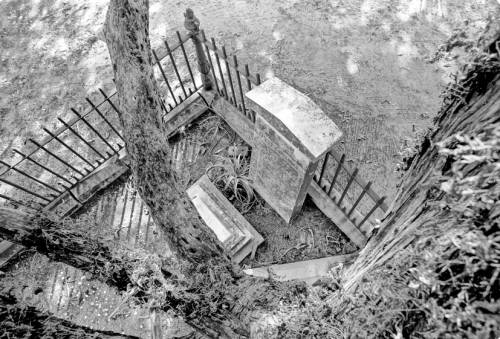 Backstory and Context
"Permelia Griffin, Wife of Apollos Griffin—Died April 18, 1857. Aged 62 years."
Permelia Griffin was a woman of great economic wealth. She was born around 1795, in Connecticut and was the wife of Apollos Griffin, a merchant and first wave settler of Granville, Ohio. The couple moved to Ohio after they married, and were influential members in the social and religious life of the community.
Permelia first arrived in the Village of Manatee after moving from Ohio to help run the home of her son, Joab Griffin, after he had his heart broken. The heartbreak of losing his sweetheart, Lavonia Brach, to another man caused Joab to turn to the bottle. Permelia came to help set up his home, and she and her son Charles, urged Joab to turn his life around. Eventually, Joab did turn his life around, and he went on to become an influential member of Manatee County.
During the United States Civil War, Joab Griffin was appointed by the board of County Commissioners as an agent for the general distribution of money and supplies for the relief of Confederate soldiers' families, and any other citizens who may have needed assistance. Her family's experience during the Civil War exemplifies the narrative, of a household divided. During the war, her other son, Charles Griffin served as a Major General for the Union. Charles Griffin fought at the First battle of Manassas, as well as at the battles of Fredericksburg, Chancellorsville, Gettysburg, the Overland Campaign and the Siege of Petersburg.
Despite the notoriety of both of her sons within their communities, as well as their military careers, Permelia had her own notoriety within Manatee County. Permelia Griffin died after living only five years in Manatee County, on April 18, 1857 at 62 years old. She became the first person in Manatee County to settler her estate through the probate process.
Being a woman of means, Permelia Griffin's burial site is one that is quite elaborate. Her headstone is made of carved marble, which was a popular trend for headstones of the 19th Century. Another common feature of historic burials was the inclusion of an iron fence to define and protect the grave or family plot. They helped to deter vandals, and protected the headstones from being broken or knocked over by wandering animals. This was incredibly important in a place like Manatee County, where cattle were not fenced in and allowed to roam freely. On Permelia's fence there are urns, a common motif found throughout the 19th century.
Sources
Written by Manatee Village Historical Park staff
Historical photos of Manatee County are made available digitally by Manatee County Public Library System
Image Sources
Manatee Village Historical Park

Manatee Village Historical Park

Manatee County Public Library Digital Collections

Additional Information