Hallway: Civil War
Introduction
Amidst uncertainty and surrounding dangers, the Academy remained safe and operational during the years of the Civil War.
Images
Mary Ann Aloysia Hardey, a former pupil of the Academy in Grand Coteau, played a large role in its survival during the Civil War.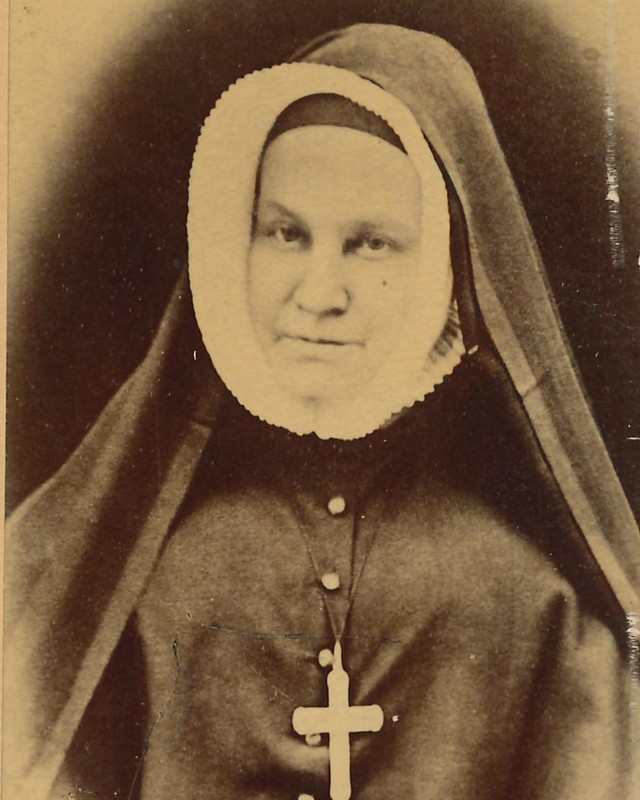 Order of General Banks regarding protection of the Academy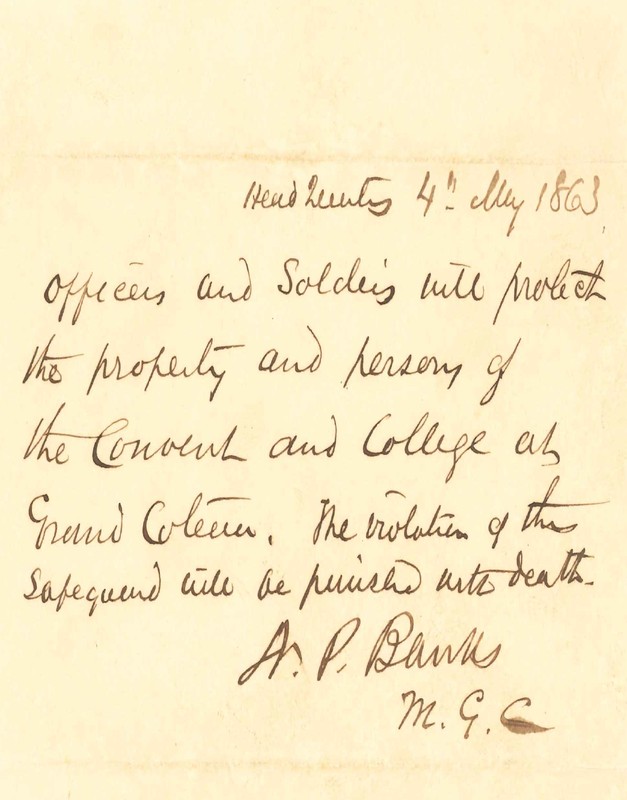 Backstory and Context
At the outset of the Civil War, Grand Coteau's isolation sheltered the Academy from the danger and destruction in many other parts of the South. After the fall of New Orleans, many families fled that city and sought refuge in the Opelousas area, resulting in an increase in enrollment in the school. It was a time of uncertainty among the sisters as communication was interrupted and they had no news from their foundations around the country. In 1862, foreseeing what was ahead, the religious began to instruct and prepare their students for what life may be like after the war. The students washed dishes, cleaned dormitories, mended clothes, and milked cows.
As Union troops situated themselves away from New Orleans and toward southwestern Louisiana, conditions at the Academy began to appear bleak. From their grounds, the sisters witnessed troop movements across the area, skirmishes, and widespread destruction of homes and property. However, an unexpected occurrence arose which would ensure their safety. Mother Aloysia Hardey, a former pupil in Grand Coteau who had entered into religious life upon graduation, was at the Sacred Heart foundation in New York in the 1860s. A student there was the daughter of General Nathaniel P. Banks, the Union Commander of the Department of the Gulf. Contacting Mrs. Banks, Mother Hardey sought protection for her fellow sisters and her alma mater in Grand Coteau. 
Mother Jouve, superior of the Academy at the time, received letters from General Banks assuring her that Mother Hardey was well in New York, that he would ensure certain supplies and provisions were brought to the school, and that, most importantly, he would safeguard the nuns and students at the Academy.
Additional Information