DAR Monument
Introduction
Images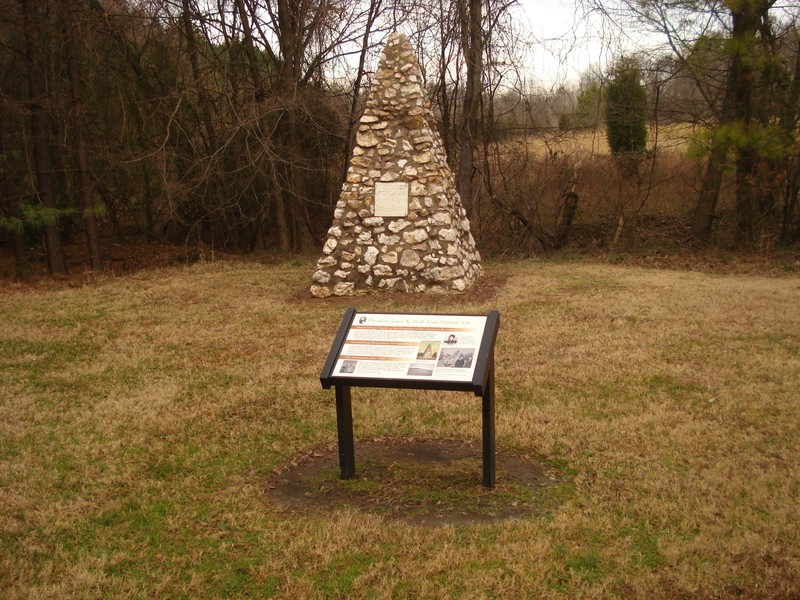 Backstory and Context
Organized on September 27, 1898, the Mecklenburg Chapter of the Daughters of the American Revolution was the first chapter in the state of North Carolina. Mrs. Edward Dilworth Latta, founding state regent, appointed Mrs. Mary Ann Morrison Jackson as regent of the Mecklenburg Chapter. Within three years, the group became involved with charitable programs such as the American Red Cross, Crossnore School and the Hezekiah Alexander House.
On September 26, 1904, the chapter unveiled North Carolina's first monument to honor James K. Polk, the eleventh President of the United States. The Charlotte Evening Chronicle reported that four hundred "enthusiastic citizens" listened to two local historians, J.B. Alexander and Capt. W.E. Ardrey, give speeches on the occasion's importance and Polk's term in office.
For years, the monument stood as the only indication of Polk's time in Mecklenburg. Originally located where the main cabin is today, it was moved to make way for the building. The site opened in 1968 when first lady, Mrs. Lyndon "Lady Byrd" Johnson dedicated it.