Gebhard Mansion
Introduction
Constructed in 1883 within the San Rafael Historic District, The Gebhard Mansion is considered one of Denver's finest residential examples of the Italianate and Second Empire styles. It was built as a two-story brick building along with several decorative gables. It is fitted with a two-story corner bay and a conical roof. The owner of this house was Henry Gebhard, organizer of the Colorado Packing Provision Company.
Images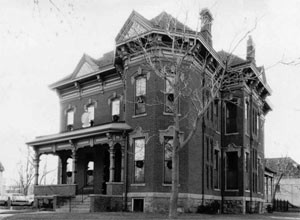 Gebhard Mansion current photograph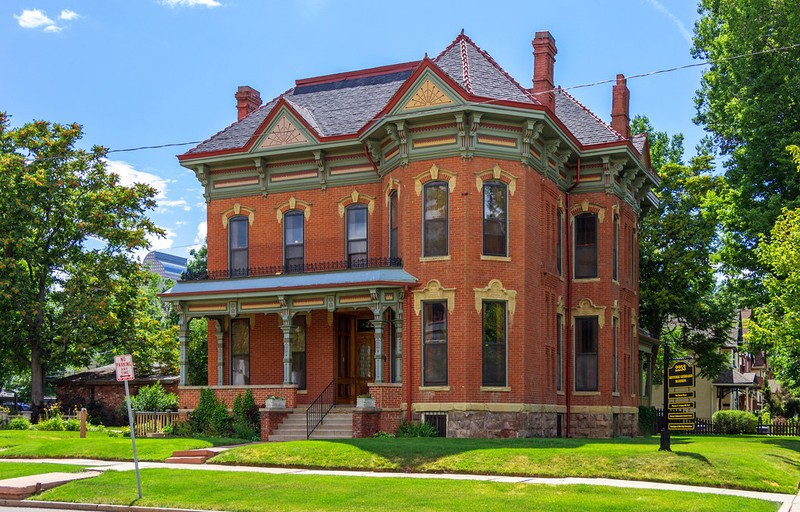 Parlour room of the Gebhard Mansion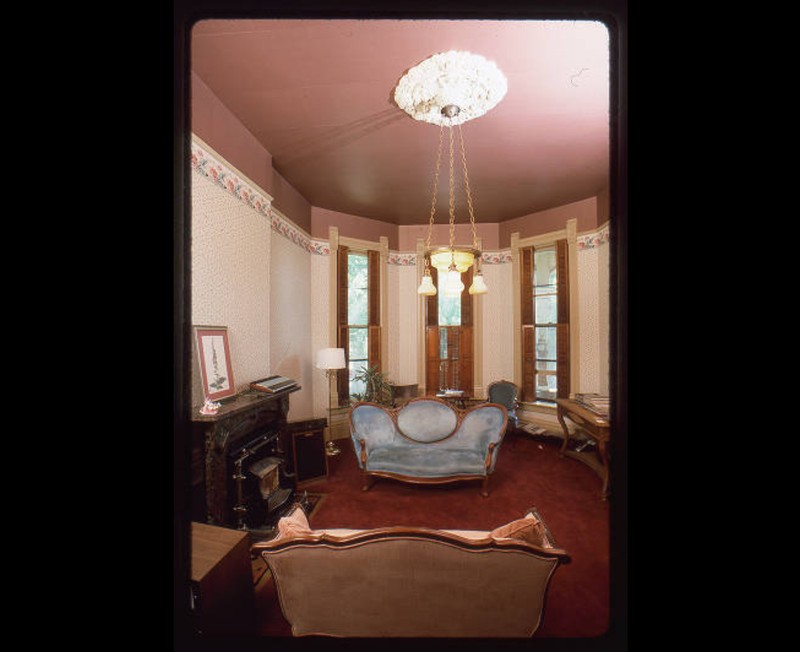 Backstory and Context
Henry Gebhard was a big city figure in Denver during the late 1800's. He moved to Colorado to establish a meat packing plant and founded the Colorado Packing Provision Company in 1890. Soon, he was the largest packer of pork and beef in the entire state. In addition to his company, Gebhard was the founder of the Stockyards National Bank and director of the Denver National Bank (which eventually became Wells Fargo). He anonymously funded many of the "Denver City Beautiful" projects that elevated the aesthetic of the city.
The mansion was built in the year of 1883. The exact date isn't clear as the construction predates the National Register of Historic Places. The San Rafael District was said to house many carpenters, bricklayers, metalworkers, and artisans. Owing to the detailed work found in the architecture, this is one of Denver's finest exhibitions of two certain styles, Italianate and Second Empire. There is a conical roof accented with decorative gables and a deep bracketed cornice. Some of the original wallpaper and furniture from the Gebhard Family and the second owners Arthur and Grace Smith, still exists at this location. The fireplace mantles, ceiling medallions, hardware, and interior shutters are all original pieces.
Currently, a local medical office resides here. Owners Kathy and Chuck Brantigan of Dr. Brantigan's Practice welcome people to check out the home:
"We would like to invite you to visit the Gebhard Mansion…this home belongs to the people of Colorado"  
Dr. Brantigan's office mostly focuses on treating vascular diseases, but also extends to treatment of thoracic outlet syndrome, limb preservation, venous ulcers, non-healing wounds, stroke prevention, and many others.
Sources
Gebhard Mansion, Colorado History. Accessed June 14th 2020. http://drbrantigan.com/history/index.htm.
Gebhard Mansion, Denver Public Library. Accessed June 14th 2020. https://history.denverlibrary.org/whittier-neighborhood-and-san-rafael-historic-district.
Gebhard Mansion, History of Colorado . Accessed June 14th 2020. https://www.historycolorado.org/location/gebhard-mansion.
Image Sources
Denver Public Library

Public Domain

Denver Public Library

Additional Information