Prestrud-Staley House
Introduction
Author-Uploaded Audio
Constructed in 1899, this building is representative of middle-class mining family homes with its clapboard siding and pioneer logs. The Well House associated with the building is typical of structures used by families at the time for water. The Outhouse came from either the Giberson property or by the Staley House on Galena Street. Built by Henry Hickman, the Prestrud-Staley house was moved to the Frisco Historic Park & Museum in the 1980's from the northwest corner of Fourth Avenue and Galena Street. Colorado skiing legend Peter Prestrud lived here with wife Alice and their family for many decades.
Images
Peter Prestrud, jumping at Excelsior Mine with Mt. Royal in the background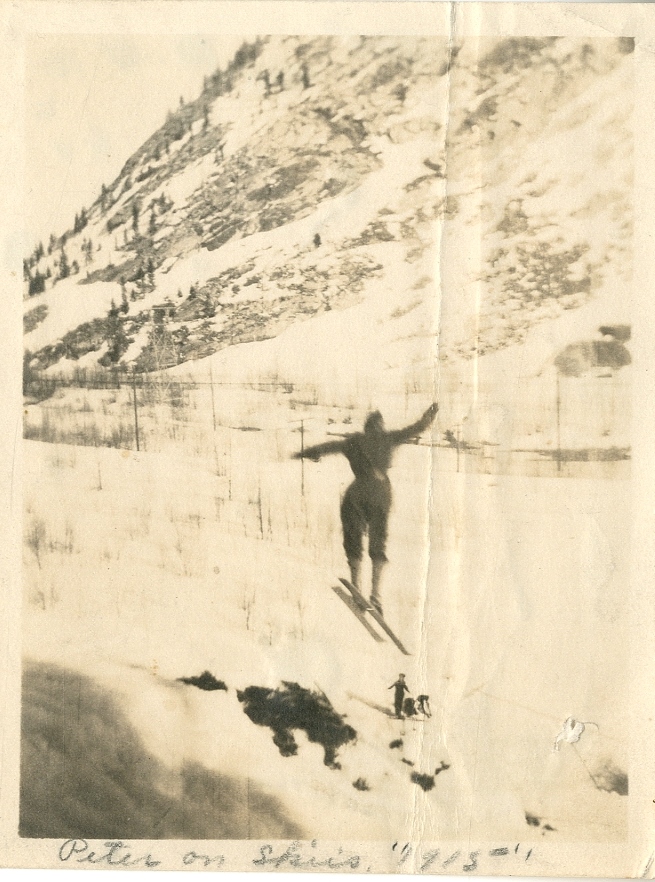 Alice Prestrud's Wedding Dress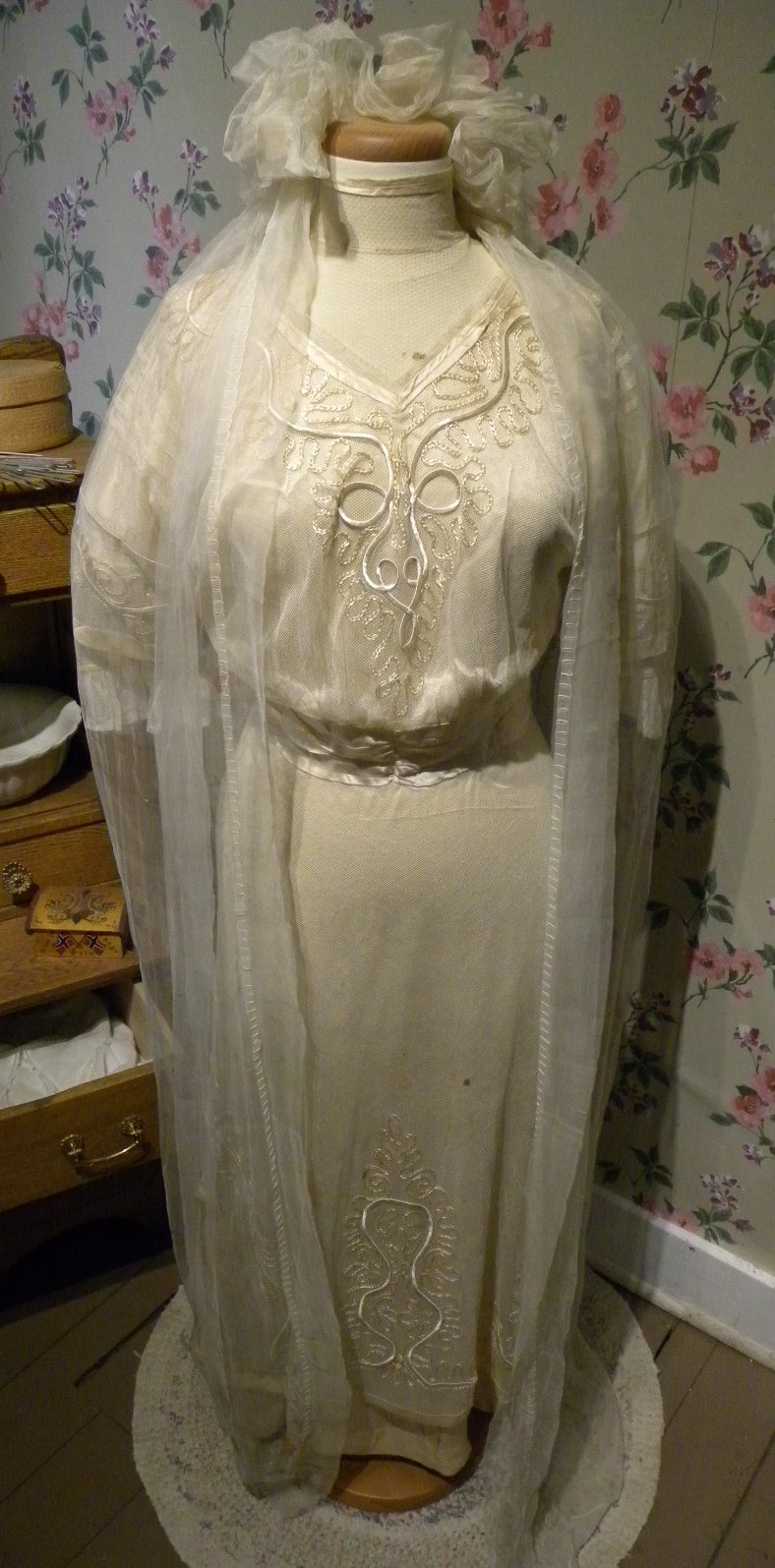 The Prestrud-Staley House on its way from its original location to the Frisco Historic Park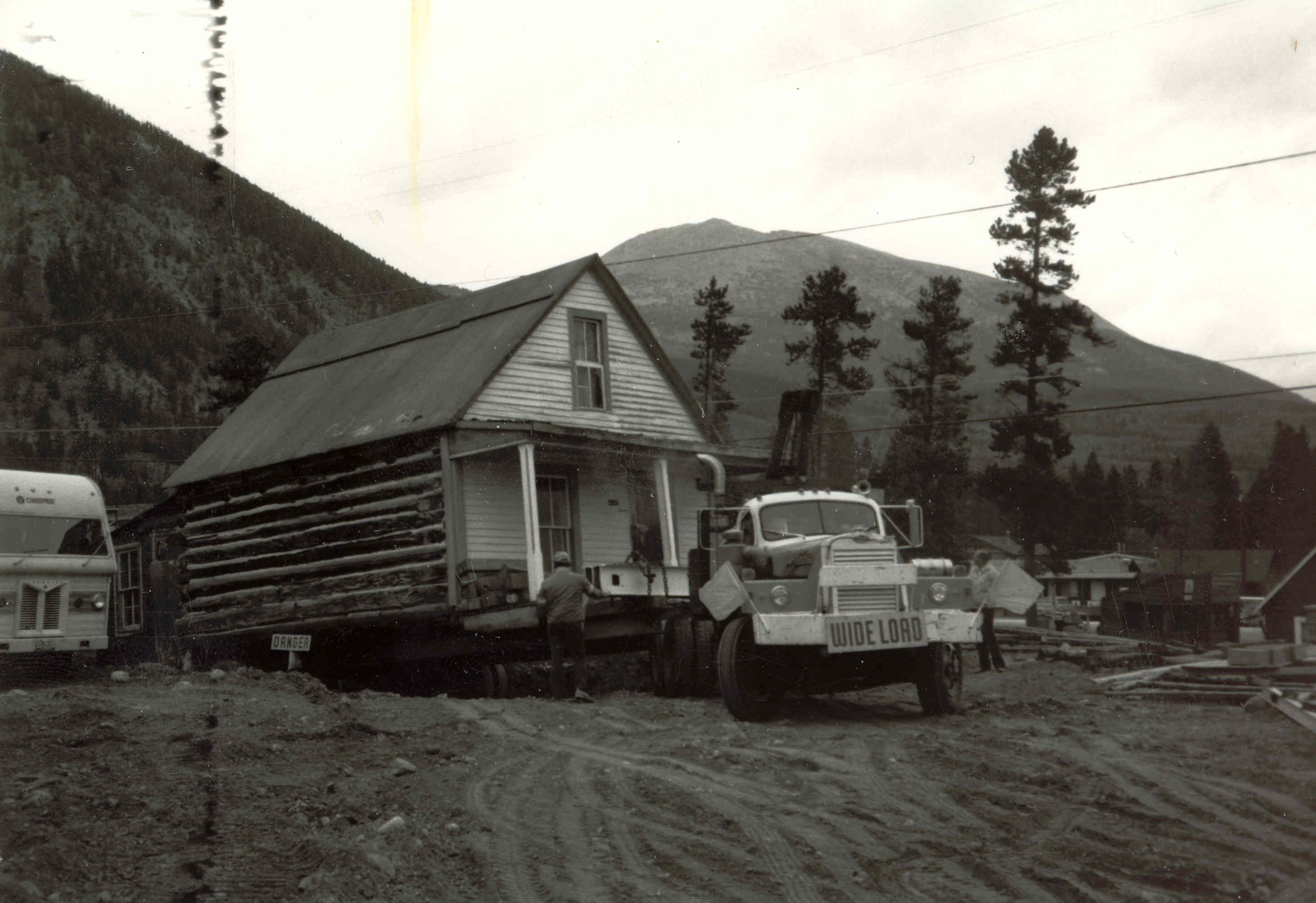 Prestrud-Staley House. Circa 2020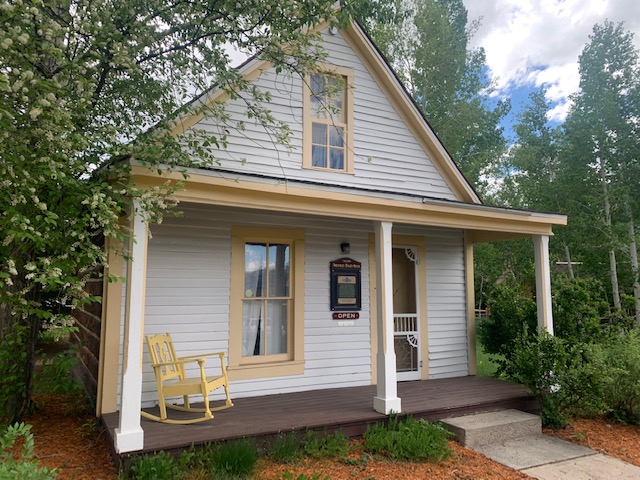 Backstory and Context
While most miners staved off poverty by the skin of their teeth, supervisors, foremen, and engineers found more profitable employment. Homes such as the Prestrud-Staley house demonstrate the wide gap in the professional's salary versus the miner's slim pickings. Most miners lived in temporary accommodations like boarding houses, of which there were many, or underneath canvas tents in a mining camp. Engineers, like Peter Prestrud, could afford comparatively lavish abodes, featuring multiple rooms, two stories, and a nice coat of paint. These charming vernacular structures were often well furnished with wallpaper, multiple wood stoves, and cozy furniture.
However, Peter Prestrud was not just a mining engineer. Born 1883, in Hamar, Norway , Peter emigrated to the United States, and eventually to Frisco in 1910. Peter met his future wife, Alice Herseth, on a return trip to Norway for Christmas. Coincidentally, Alice's father owned two Frisco mines and asked Peter to look after his investments. During his spare time away from his mine-related duties, Peter and fellow Norwegian Eyvind Flood built a small ski jump near the west end of Frisco at the Excelsior Mine. Peter's eye for topography made him a forerunner in ski jump design, construction, and jumping. The small jump provided weekend recreation for the two Norwegians and other area locals. Beginning in 1918, Peter and Eyvind built a second ski jump. Peter had become a well-known ski jump consultant around the state and the area quickly became a hub for US ski jumping competitions. Peter Prestrud was inducted into the Colorado Ski Hall of Fame as an athlete, builder and inspiration to many.
The endearing Prestrud-Staley House, due to its illustrious inhabitants and great condition, found itself among the inaugural buildings brought to the Historic Park in 1983. During the Historic Park's short tenure as a studio space for artists in the 1980s, the Prestrud-Staley House served as a glass studio. In more recent times, the house is arranged to approximate a typical early 20th century home in Frisco, complete with sitting room, kitchen, and bedroom. One of this buildings exhibits houses an assortment of vintage skis and 10th Mountain Division artifacts. 
Sources
Colorado Snowsports Museum. "Peter Prestrud: Class of 1978." Accessed May 28, 2020. https://www.snowsportsmuseum.org/hall-of-fame-all/hartman-axley-wnr7b-2szcx-2mjsg.
Mary Ellen Gilliland. Summit: A Gold Rush History of Summit County, Colorado. Dillon, CO: Alpenrose, 2006.
Sandra F. Mather, and Frisco Historic Park & Museum. Frisco and the Ten Mile Canyon. Images of America. Charleston, SC: Arcadia Pub., 2011.
Image Sources
Frisco Historic Park & Museum

Frisco Historic Park & Museum

Additional Information