Bass Mansion
Introduction
The Bass Mansion is a historic home built by Dudley Bass in 1908. He and his brother William arrived in Montana in 1864 hoping to make it rich as gold miners but instead became highly successful fruit producers. Dudley built the mansion in the Neoclassical style, which gives it its stately appearance. The mansion's notable features include a two-story portico with six Ionic columns, a fan window in the pediment, and a semi-circular balcony above the main entrance. Inside, there is a grand u-shaped staircase, a dining room with a beamed ceiling and pocket doors, and decorative woodwork. Listed on the National Register of Historic Places, Bass Mansion remains a private residence today but is easily viewed from the street. A historical marker is located in front the house.
Images
The Bass Mansion was built in 1908 by Dudley Bass, who, with his brother William, pioneered the fruit industry in Montana.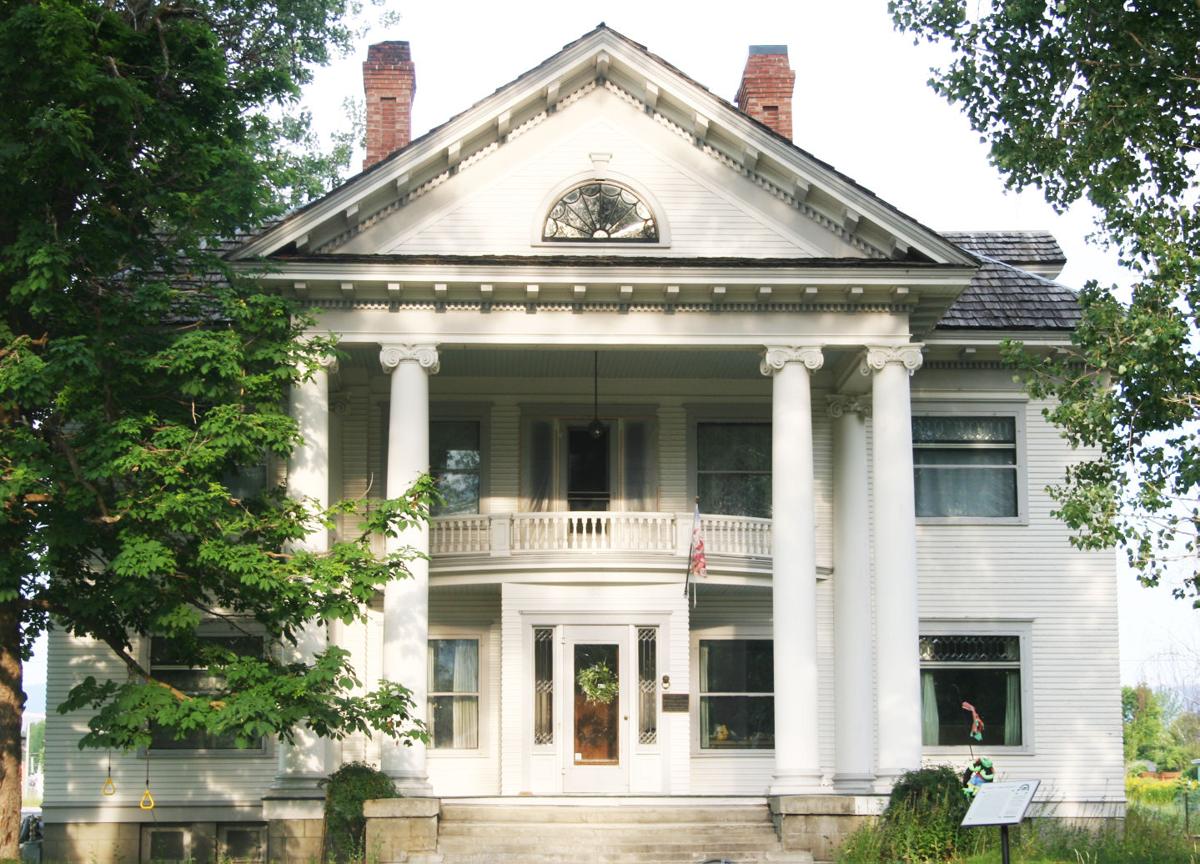 Backstory and Context
William and Dudley Bass traveled to Montana from Missouri with a mule team. They tried mining in a place called the Adler Gulch, where gold had been found in 1863. After gold mining didn't work out, the brothers established a homestead—one of the first in the area—near what is now Stevensville. There they grew vegetables, hay, and grain, and eventually fruits and apple trees. Over the next few decades the fruit industry grew slowly. It wasn't until around 1900 that the demand for apples and other fruits increased significantly. By then, the brothers named their ranch the Pine Grove Fruit Farm and were shipping 10,000 boxes of apples to markets throughout the northern U.S., the Atlantic Coast, and even southern Canada. The brothers also raised livestock including sheep, cattle, and horses.
Dudley bought his brother's interest in the company in 1901. He later sold the ranch in 1907 and hired Missoula architect A.J. Gibson to design the mansion. He only lived there for a short time before he passed away. His widow, Etta (they married in 1974), lived in the house until 1912 when their son Lee and his family moved in. The Bass family owned the old mansion until the 1960s.
Sources
De Haas, John N. "National Park Service - National Register of Historic Places Nomination Form." November 14, 1978. https://npgallery.nps.gov/NRHP/GetAsset/NRHP/78001691_text.
Erickson, Bethany. "Montana Mansion Offers Mountain Views and Rich History." December 22, 2017. https://www.secondshelters.com/2017/12/22/montana-mansion-offers-mountain-views-and-rich-history.
McConnaha, Michelle. Ravalli Republic. August 1, 2014. https://ravallirepublic.com/lifestyles/blife/article_e002190a-19e1-11e4-80b1-0019bb2963f4.html.
The Montana National Register Sign Program. "Dudley C. Bass Mansion." Digital Vault. Accessed June 4, 2020, http://digitalvault.mhs.mt.gov/items/show/20233.
Image Sources
Doug McConnaha, via the Ravalli Republic

Additional Information