Fort Hill Spring House
Introduction
Author-Uploaded Audio
Fort Hill had a number of outbuildings that housed the various materials necessary for the operation of the plantation. The Spring House was one of those original structures. This subterranean area was built into the hillside below the house where a natural spring once flowed through the property. The spring provided fresh water and the cave-like structure of the Spring House served to chill food like milk and butter to better preserve them. The Spring House was constructed out of local stone to utilize the coolness of the underground for food preservation. A cistern in the middle allowed water to flow from the natural spring to a gazebo-like structure that sat on the hill above. This structure may have served as a pump house. Enslaved African Americans were responsible for bringing fresh spring water into the home and removing wastewater from the home. The wrought iron bars and steel supports are modern additions to the Spring House to stabilize and protect the structure.
Images
Schematics of the Spring House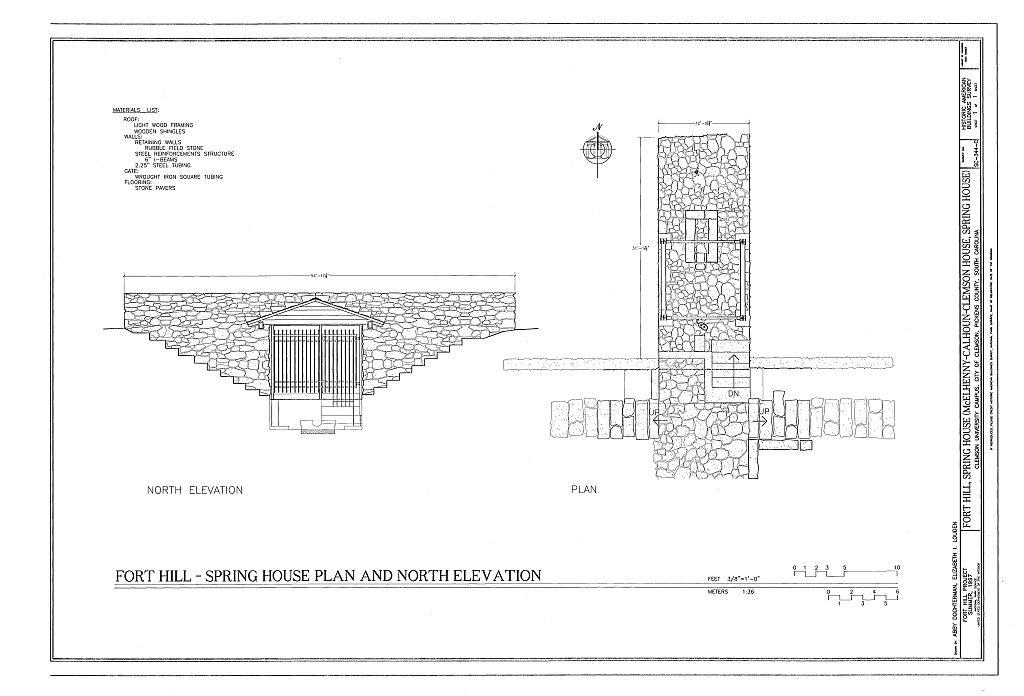 Cadets at the Spring House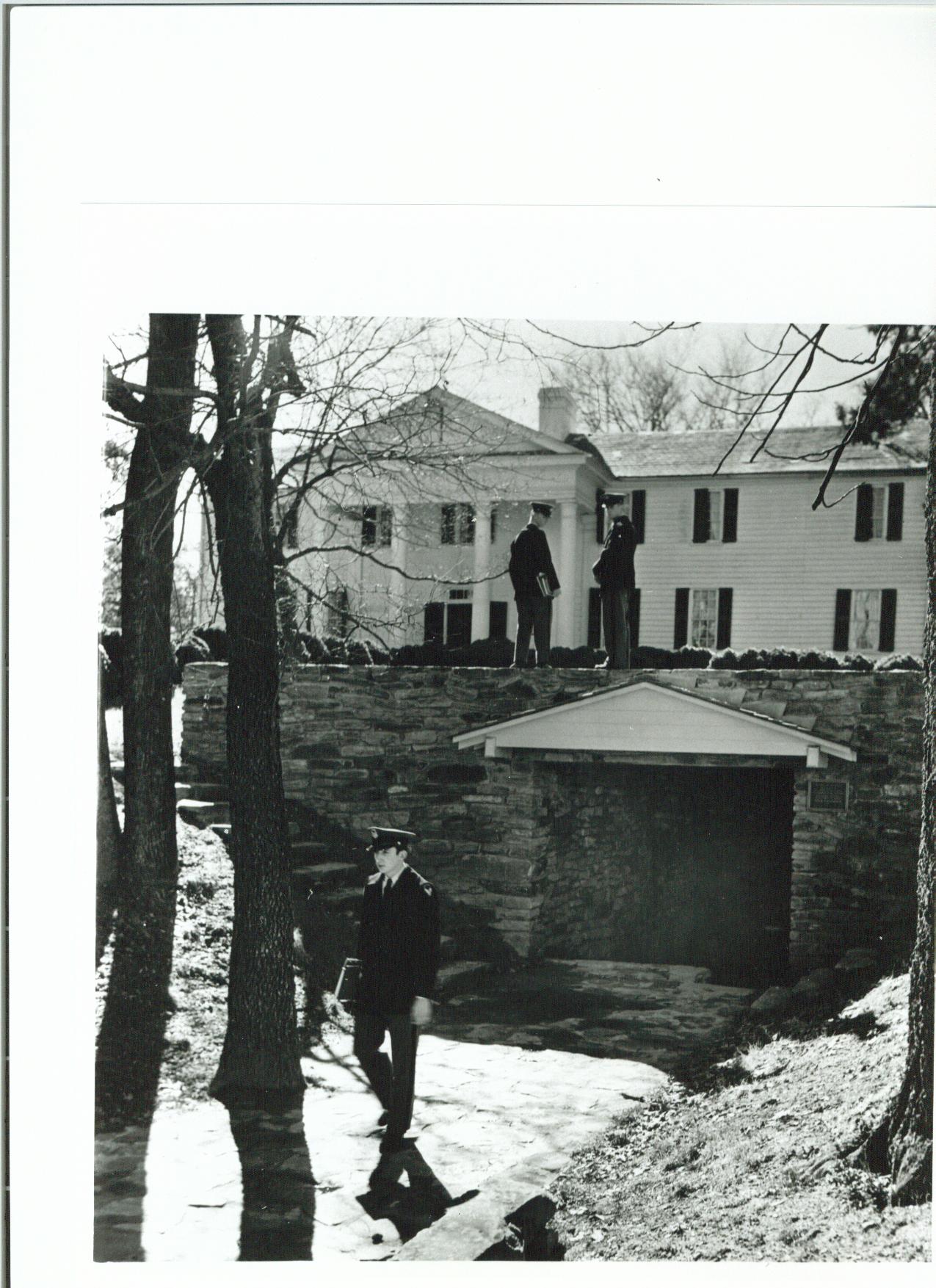 Backstory and Context
Author-Uploaded Audio
The Spring House had a hydraulic pump and was built and operated by the enslaved African Americans at Fort Hill. There are no known records which indicate who built or operated the pump. African Americans would have pumped water regularly and heated it for the cooking, bathing, and cleaning needs of the family. When Union Troops came through Pendleton in 1865, they came to Fort Hill for provisions. Fearing the worst, Margaret Calhoun, A. P. Calhoun's wife, sent her young son, Patrick Calhoun, to hide in the Spring House with a young African American boy named Erasmus.
In 1881, Scribner's Magazine wrote this description of the Spring House:
"Just under the brow of the hill, in front of the house, bursts out a copious spring, whose drainage has cut a deep gully in the rocky slope. over this spring was a low, square house, the mossy roof of which was too low to obstruct the view from the piazza. Underneath, the rock was excavated into a large chamber, where the spring was curbed and taught a sober channel, cooling the air for the rows of pans of milk and the jars of butter that dwelt in the shady, semi-subterranean retreat. Stone steps led down to this dairy, and a phoebe-bird or two built a nest in the rough portal. Beyond, a little way, four stout posts held a large pigeon-house, a ladder's length above the ground, and beyond this stretched a clover field down to the river" (Gilder and Holland 908).
Sources
Richard Watson Gilder and J. G. Holland, "The Century Illustrated Monthly Magazine," 1881, 120 v.
Image Sources
images courtesy of Fort Hill

images courtesy of Fort Hill

images courtesy of Fort Hill

Additional Information