Laurel Historical Society & Museum
Introduction
The Laurel Historical Society was founded in 1975 and is housed in a millworker's building that was constructed c.1837-1840. It is the only millworker building from the Laurel Cotton Mill which is accessible to the public. The structure largely retains its original floor plan and exterior façade and serves as an important example of 19th-century company housing for factory workers in an urban, industrial environment. We are a small community museum and archives dedicated to promoting and preserving the history and cultural heritage of Laurel. The Laurel Museum, which opened in 1996, explores the history of this 200-year old community through new exhibits each year in our museum galleries. LHS serves as a cultural organization open to the public to access our exhibits, gallery space, and research library, providing outstanding programs and research, special events, and fantastic visitor experiences to our community.
Images
The Laurel Museum is located in a 19th-century millworker's building.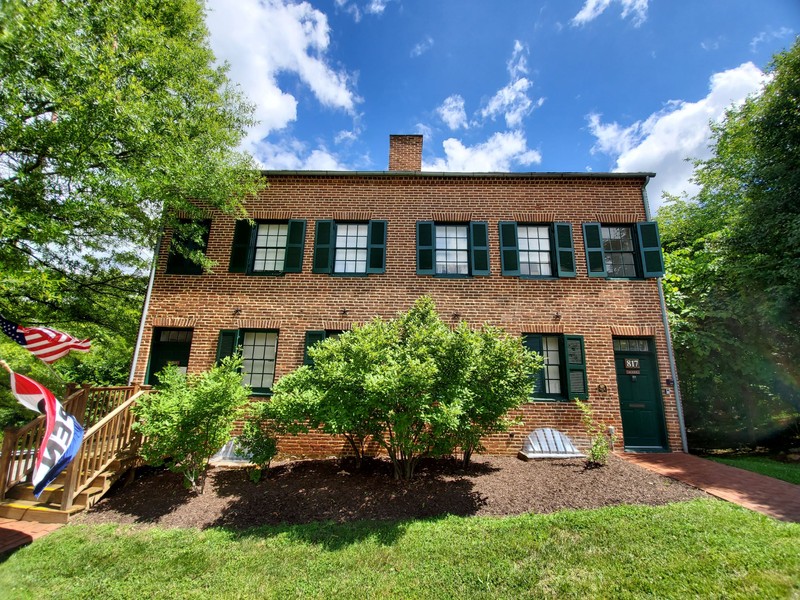 The Laurel Museum hosts yearly changing exhibits on Laurel's history and culture.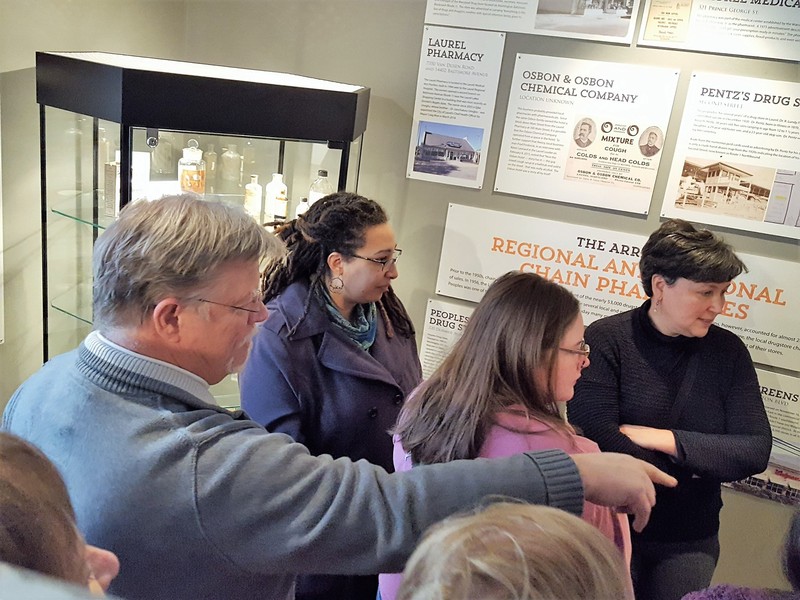 Diven's Den is an interactive area that encourages STEAM-based free play.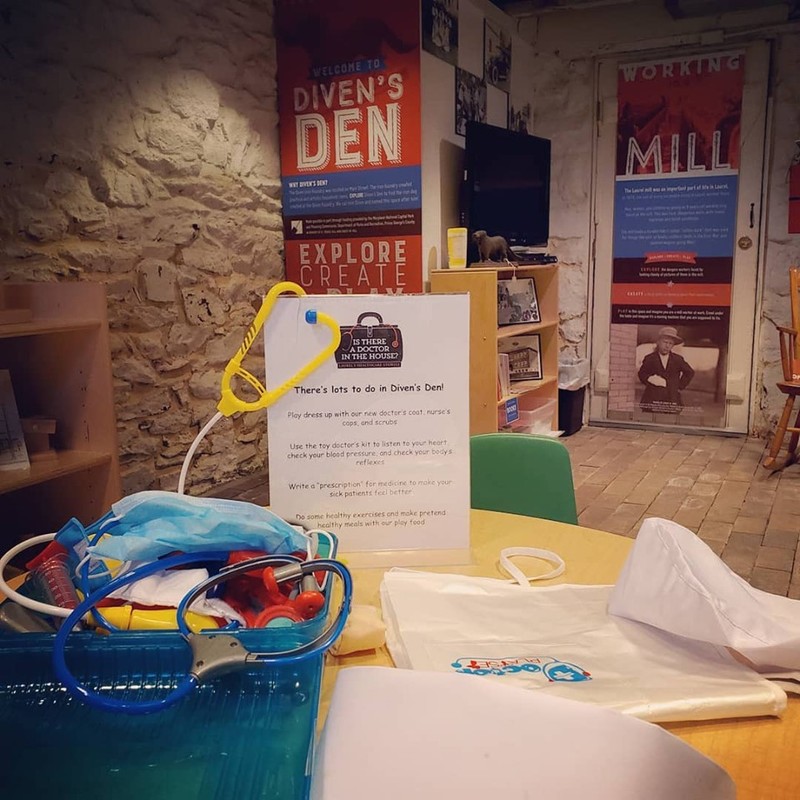 Backstory and Context
The mission of the Laurel Historical Society is to promote and preserve the history and cultural heritage of Laurel, and we also serve as a cultural organization open to the public to access our exhibits, gallery space, and research library. We welcome more than 1,500 visitors per year to the Laurel Museum, and maintain a database which allows for digital access to more than 5,000 items from our collection. Online visitors to our website and online catalog number more than 30,000. We are proud to offer free admission to the Museum, free summer camps, and free access to our online collections.
The Laurel Historical Society collects, preserves, and interprets approximately 10,000 artifacts, dating from the 1830s to the present. Our collection is primarily used for research, exhibits, educational activities, and public programming by students, local authors, scholars, teachers, and cultural organizations. The Society strives to create awareness and promote the heritage of the Laurel area and interpret broader themes of history and culture, including industrial settlements and factory towns, economic growth and diversity of communities, segregation, minority-owned businesses, recent immigration, and the working class. Emphasis has also been made on everyday life in an industrial town located within rural landscapes, focusing on the contribution of women and African-Americans to the domestic economy.
Since 2001, the Laurel Historical Society has created new exhibits each year that dive into segments of Laurel's past, such as the Civil War, World War I, and the 100thanniversary of Laurel Park. Special themed exhibits focused on more personal histories such as the African American community of Muirkirk reflected in ledgers of the benevolent lodge, and the everyday life of a working class mill family of the 1870s.
The collections of the Laurel Historical Society support public programming and interpretation, as well as educational tours. Seven times a year, the Society hosts its Speaker Series, with speakers presenting on various topics of local, regional, and national significance. Speakers and volunteer docents from the Society regularly lead educational tours for the general public, and school and scout groups on-site. Information taken from the archives and collections of the Society provide the basis for educational programs, including scavenger hunts and hands-on activities. We are committed to providing public access to our collections on-site and online through educational activities, research opportunities, and public programming.
Sources
About Us, Laurel Historical Society. Accessed May 26th 2020. https://www.laurelhistoricalsociety.org/about-us.html.
Image Sources
Ann Bennett

Ann Bennett

Ann Bennett

Additional Information