Start Your Tour
Introduction
If you plan to walk the tour, you may park at City Hall, at any of several free city lots, or in any designated on-street parking space. Street parking has a 2-hour limit. This block was donated to the town by its founder Robert E. Russ. Ruston College, a private institution, was built on this site in late 1880s. It was destroyed by fire in 1893. Ruston High School was constructed here. The building served as a high school until 1939 when a replacement was constructed. It continued as the town's junior high school until the early 1960s when new schools replaced it. The City Hall – Civic Center complex was built on the site in the mid-1970s.
The military memorial was added to the grounds in 1991. The plaque is dedicated to the soldiers who died and the memorial is dedicated to all who served. The idea for the memorial began in 1989 from the 4-year-old state-sanctioned Vietnam Veterans of Louisiana. Not wanting to single out Vietnam veterans, the group decided to include veterans from World War I, World War II and the Korean War as well. The Panama War was included later after a soldier from the parish died in that conflict. Names were added after later conflicts.
Images
Aerial view of Ruston Historic District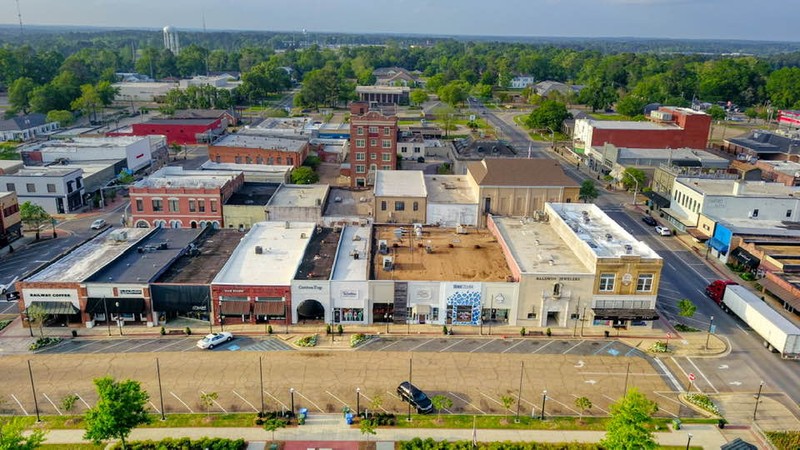 The first Ruston High School was located where City Hall now stands.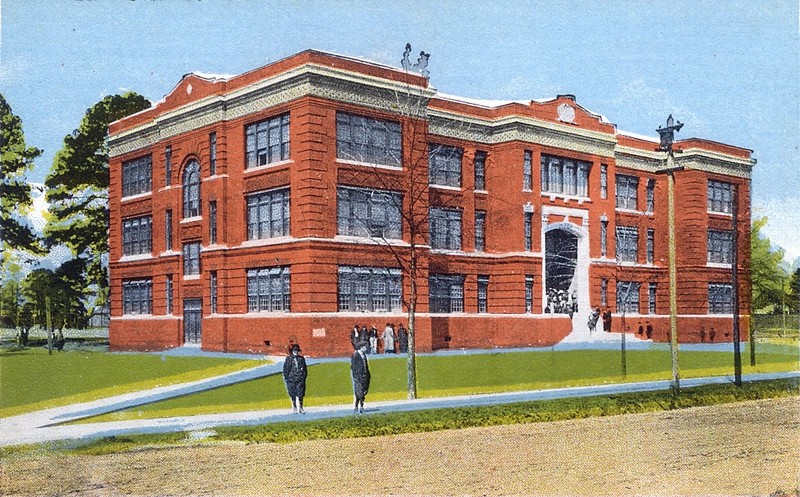 Ruston High School, later Ruston Junior High, 1950s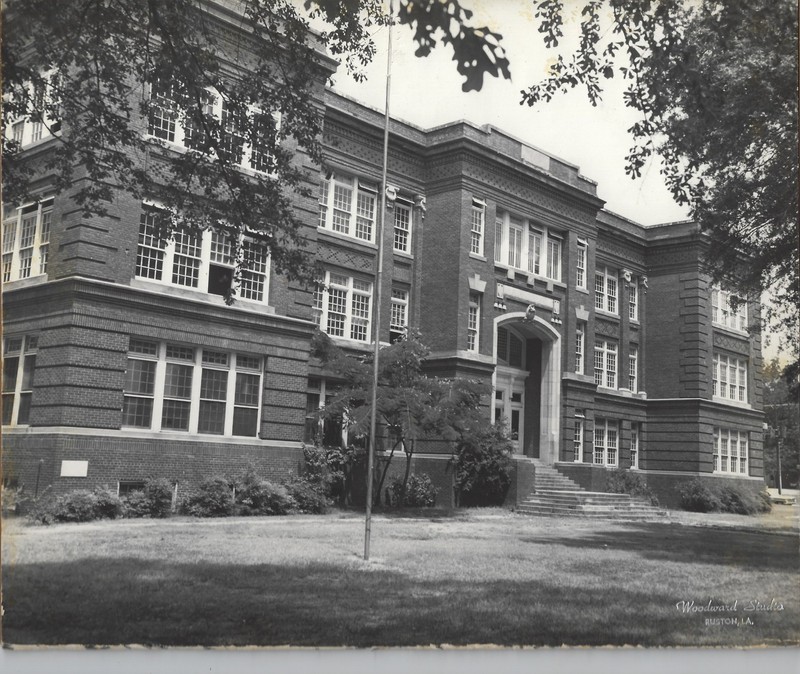 Sources
"Veterans memorial to be dedicated in Ruston," The Shreveport Times, 11 Nov 1991, Page 2
Image Sources
Photo by Danny Tatum

Lincoln Parish Museum

Lincoln Parish Museum & Historical Society

Additional Information