Austin City Limits Studio 6A
Introduction
Studio 6A was the original home of the Austin City Limits television show, from its inception in 1974 until its relocation in 2010. Studio 6A was one of two studios used by the PBS affiliate KLRN, which became KLRU in 1987. KLRN programming director Bill Arhos conceived the show along with producer Paul Bosner and director Bruce Scafe, believing that Austin's thriving musical scene would appeal to a national audience. The pilot episode, featuring Willie Nelson, was taped on October 17, 1974, and hundreds of legendary performers graced the stage in the subsequent 36 years. Though not built for live music, Studio 6A proved to be an ideal setting for capturing an intimate performance. After outgrowing Studio 6A, ACL moved into the brand-new Moody Theater in downtown Austin in 2011. Studio 6A has continued to be used by KLRU for other shows, though the station plans to move its headquarters to the Austin Community College Highland Campus in the fall of 2020.
Images
Studio 6A was the home of Austin City Limits from 1974 through 2010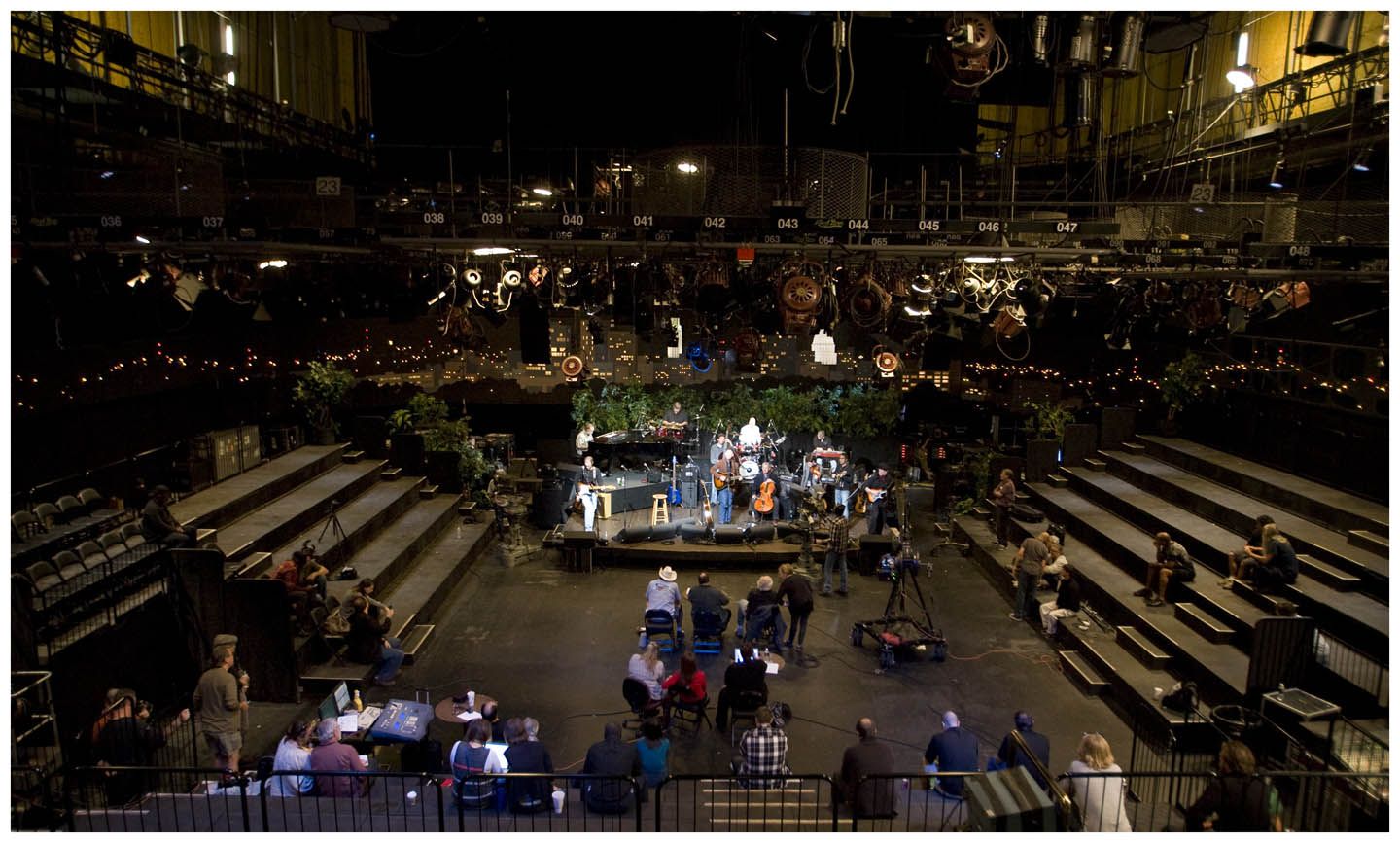 The studio fostered an intimate environment for performers and audience members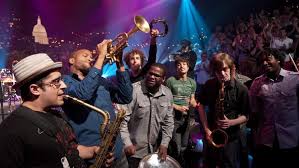 The iconic Austin skyline backdrop was added during the show's seventh season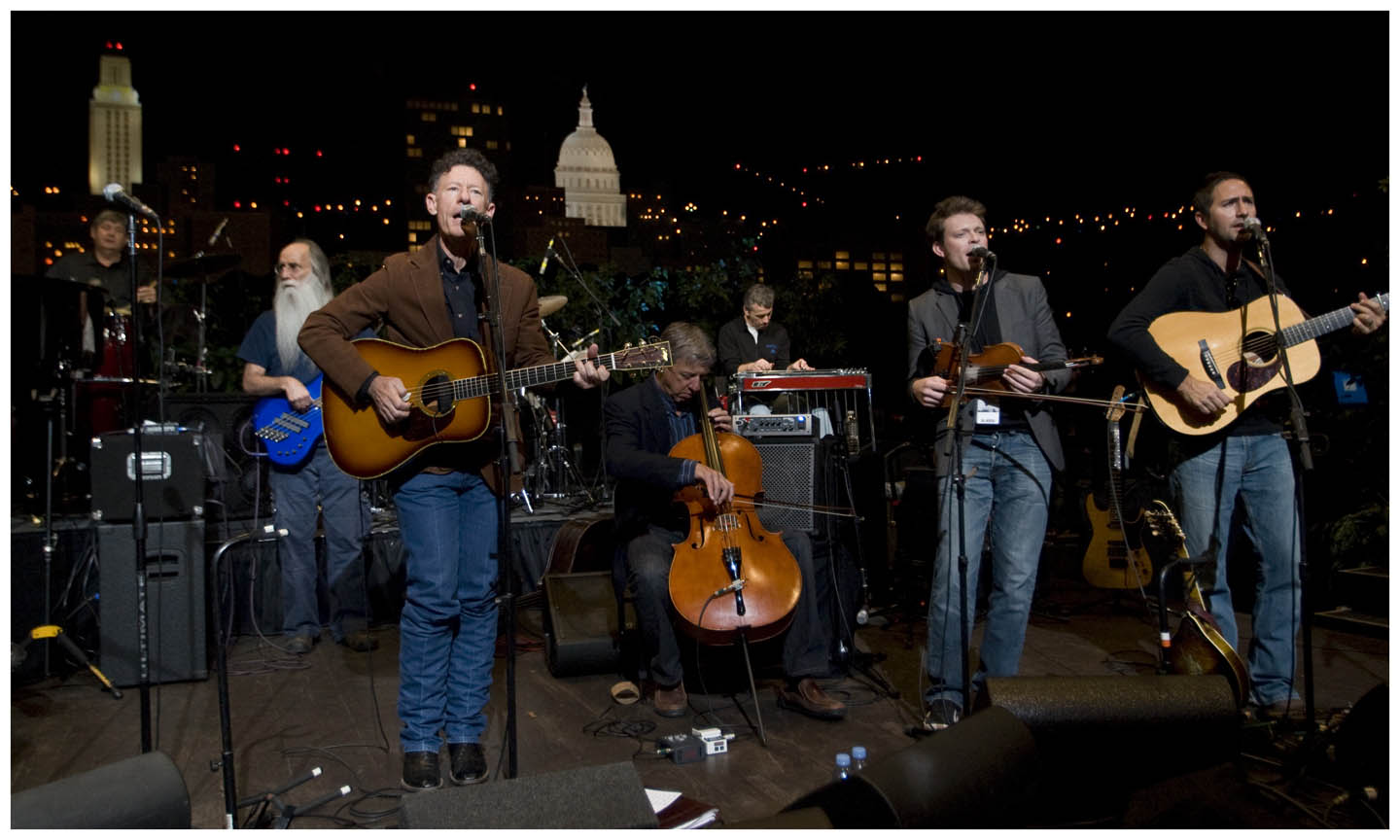 Willie Nelson's performance on October 17, 1974 became the pilot episode of Austin City Limits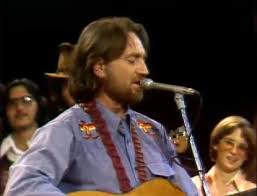 Studio 6A is located in Building B of the Jesse H. James Communication Center on the UT campus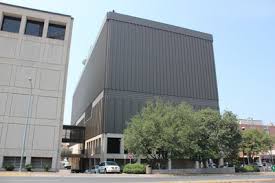 Bill Arhos created Austin City Limits along with Paul Bosner and Bruce Scafe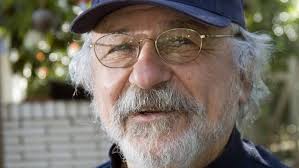 Backstory and Context
The public television station KLRN began operating in 1962. KLRN initially served two major cities, San Antonio and Austin, though its main headquarters were on the University of Texas Austin campus. Bill Arhos began working at KLRN in its inaugural year, working his way up through the years to become the head of new programming by 1974. That year, PBS launched its Station Program Cooperative, calling for affiliates to create local programs with national appeal. 
At this time, Austin had established itself as the epicenter of progressive country music, and venues like the Armadillo World Headquarters were building national reputations. In brainstorming new programs, Arhos, along with producer Paul Bosner and director Bruce Scafe, came up with the idea of showcasing Austin's popular music scene through weekly concerts. Bosner is credited with coming up with the title Austin City Limits, inspired by the sign he saw on his weekly commute from Dallas to Austin. After Arhos secured a grant from the Corporation of Public Broadcasting, they had sufficient funding to film two pilot episodes.
Filming was scheduled to take place in Studio 6A, Building B, of the Jesse H. Jones Communication Center on the UT campus. The Communication Center was a state-of-the-art, three building complex that was begun in 1965, the same year the School of Communication was founded. In 1973, the Communications departments moved into the new facilities, and Building B became the new home of KLRN. Studio 6A provided a perfect filming environment for Austin City Limits: the room was large enough to fit a few hundred people, while still retaining the intimate feel the producers were trying to capture; with the farthest audience member only 75 feet away, there was not a bad seat in the house. Though the studio was designed for television as opposed to live music, more attention was paid to sound quality than to flashy camera tricks. The result was a simple but professional production that pleased both musicians and audiences alike.
The first episode was filmed on October 16, 1974 and featured the musician B.W. Stevenson. However, the next night's performance by Willie Nelson was considered superior, so that was the episode Arhos brought to the PBS Station Independence Project Meeting. PBS decided to use the pilot for a fundraising drive and, after it proved popular, Arhos and company were given the green light for an entire first season that would be broadcast nationally. 
Austin City Limits was successful from its inception, and has gained a dedicated fan base over the decades. The show has maintained its simple style, with a few additions over the years. In 1981, it added the now iconic backdrop depicting the downtown Austin skyline; and from 1977 until 2004, Gary P. Nunn's song "London Homesick Blues" was the show's official theme song. ACL quickly expanded beyond country music to incorporate nearly every musical genre imaginable, and it has hosted legendary performers as well as relatively unknown up-and-comers. In 2002, a music festival of the same name was created, which is held in Austin's Zilker Park every autumn. Austin City Limits is now the longest-running music show in television history, and the only T.V. show to be awarded the National Medal of the Arts, which it received in 2003. The studio was also designated an Historic Rock and Roll Landmark by the Rock and Roll Hall of Fame and Museum in 2009.
Studio 6A was home to the show through 2010, when it finally moved to a new home in downtown Austin, where it remains to this day. Though larger than Studio 6A, the Moody Theater was modeled after its predecessor. Lyle Lovett performed for the final episode in the original studio, which was taped on November 8, 2010. After the departure of Austin City Limits, Studio 6A was still used for television shows and other purposes by the station (which had become KLRU in 1987). However, it was recently announced that KLRU would be relocating to a new building on the the Austin Community College Highland Campus in the fall of 2020. A final musical performance by Garth Brooks was scheduled to take place in Studio 6A in May 2020, before the Covid-19 outbreak postponed live performances. 
Sources
Michael Toland, Damon Arhos. Austin City Limits, Texas State Historical Association. June 9th 2010. Accessed May 12th 2020. https://tshaonline.org/handbook/online/articles/xmaqa.
History of ACL, Austin City Limits. Accessed May 12th 2020.
Laird, Tracey E.W.. Austin City Limits: A History , Pop Matters. October 9th 2014. Accessed May 12th 2020. https://www.popmatters.com/186529-austin-city-limits-a-history-2495607632.html?rebelltitem=1#rebelltitem1.
Garth Brooks to Perform Benefit Concert in Austin City Limits Original Studio 6A, Austin City Limits. March 3rd 2020. Accessed May 12th 2020. https://acltv.com/2020/03/03/garth-brooks-to-perform-benefit-concert-in-austin-city-limits-original-studio-6a/.
History , The University of Texas at Austin: Moody College of Communication. Accessed May 12th 2020. https://moody.utexas.edu/about/history.
Texas Music Admin. 'Austin City Limits' Says Goodbye to Studio 6A (2010), Texas Music. Accessed May 12th 2020. http://txmusic.com/texas-treasures/austin-city-limits-says-goodbye-to-studio-6a-2010.
Haurwitz, Ralph K.M.. KLRU public TV, former home of 'Austin City Limits' moving, Fort Worth Business Press. June 13th 2018. Accessed May 12th 2020. https://fortworthbusiness.com/culture/klru-public-tv-former-home-of-austin-city-limits-moving/.
KLRN History, KLRN. Accessed May 12th 2020. https://www.klrn.org/aboutus/history/.
Laird, Tracey E.W.. Austin City Limits: A History. Oxford, England, UK. Oxford University Press, 2014.
David Dettmer (Editor). The Texas Book Two: More Profiles, History, and Reminiscences of the University . Austin, Texas. University of Texas Press, 2012.
Image Sources
https://www.pinterest.com/pin/574279389958974354/

https://www.austin360.com/entertainment/20161021/austin-city-limits-the-lights-will-go-out-in-studio-6a-but-the-magic---and-music---will-go-on

https://photoblog.statesman.com/austin-city-limits-says-goodbye-to-studio-6a

http://stillisstillmoving.com/willienelson/will-willie-nelson-play-final-austin-city-limits-tv-show-at-studio-6a/

https://utdirect.utexas.edu/apps/campus/buildings/nlogon/maps/UTM/CMB/

https://www.statesman.com/NEWS/20160924/Austin-City-Limits-founder-Bill-Arhos-dies

Additional Information