Victory Grill
Introduction
Opened in 1947 by Johnny Holmes, Victory Grill was once the center of the blues and R&B scene in Austin. It was a part of the famous Chitlin' Circuit, a series of African-American live music venues that stretched throughout half of the country in the mid-20th century. Holmes opened his original establishment in 1945 and named it in celebration of the recent V-J Day that ended World War II. Two years later he moved to this new location, establishing a family-friendly music venue for the community of East Austin. Here, legendary bluesmen like B.B. King and Bobby "Blue" Bland cut their teeth, and nationally renowned performers like James Brown, Chuck Berry, and Janis Joplin all graced the stage. After a fire closed down the establishment in 1988, community efforts led to its reopening in 1996. In 2019, it became the home of The Rolling Rooster, a soul food franchise that plans to continue the Victory Grill's tradition of hosting live blues and R&B music.
Images
The Victory Grill opened at this location in 1947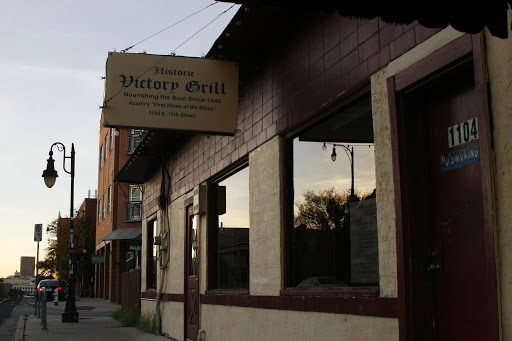 This mural was painted by the artist collective Trust Your Struggle in 2008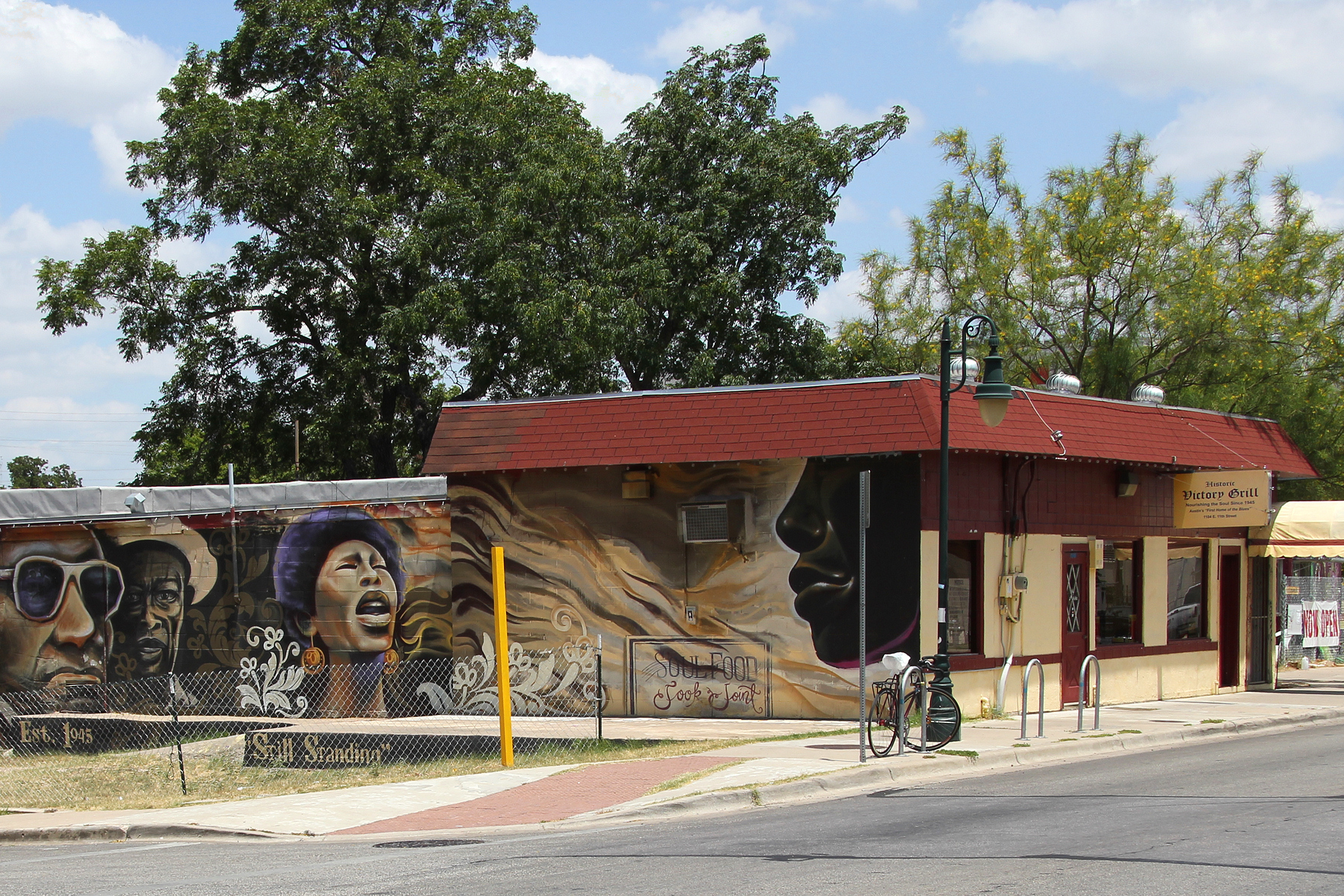 The restaurant served soul food, while the adjoining Kovac Theater hosted live music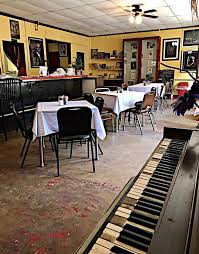 Victory Grill was a stop along the famous Chitlin' Circuit from the 1940s through the 1960s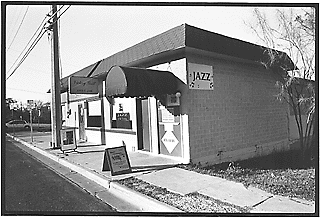 The establishment served African-American residents in East Austin, as well as soldiers stationed nearby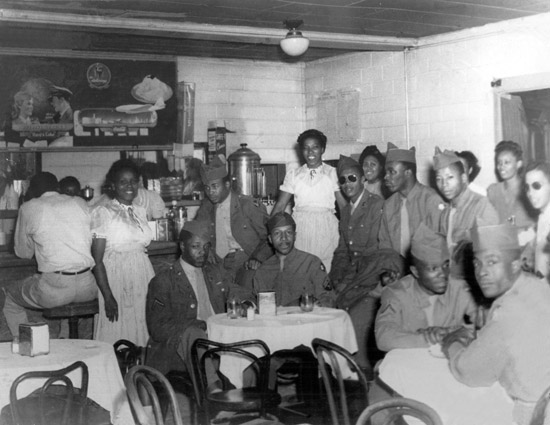 Musicians came together for a reunion concert at Victory Grill in 1987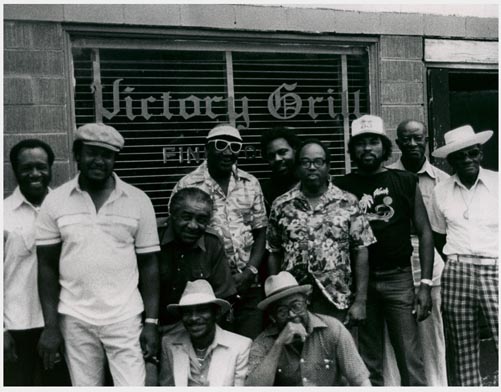 Johnny Holmes opened the grill and was responsible for booking the musical acts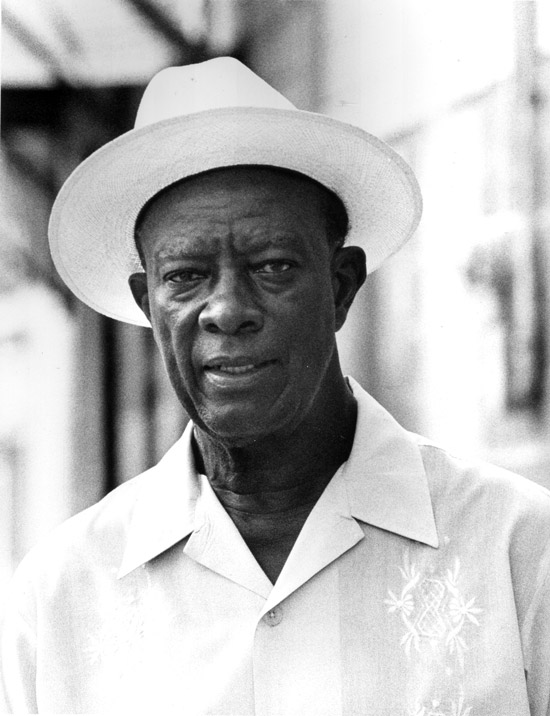 Eva Lindsey helped bring back the Victory Grill in the 1990s after the 1988 fire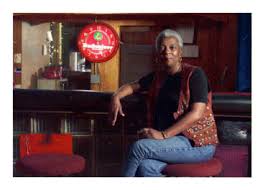 Backstory and Context
East Austin has historically been an African-American section of the city, ever since former slaves began settling there in the late 19th century. The area became even more segregated after city leaders designated it as a "Negro District" in 1928, forcing African-Americans in other parts of the city to relocate there. Despite the host of problems that arose from this enforced segregation, the neighborhood developed a strong sense of community and cohesion. In 1945, a young man named Johny Holmes joined the many African-American business owners in the neighborhood.
Johnny Holmes was born in Waco but moved to East Austin to attend Huston College in the late 1930s. In 1945, Holmes converted a tiny ice house into a hamburger stand that he named Victory Grill, in honor of the recent Allied victory in World War II. Two years later, having outgrown this small space, Holmes moved his Victory Grill to a larger location at 1104 E. 11th Street. In addition to serving a variety of soul food, Holmes wanted his new establishment to be an entertainment venue for the local community, college students, and Black soldiers stationed at nearby Fort Hood and Fort Swift. 
To this end, Holmes added a patio in 1948 that included a bar and a stage, and the new space was fully enclosed three years later. He dubbed this section Kovac Theater (also known as Kovac Lounge), and began booking blues and R&B acts to perform there. After a stint in West Texas as a music promoter, Holmes returned to Austin with even more connections in the music business. Throughout the 1950s, Victory Grill became one of the established stops along the so-called Chitlin' Circuit, a series of venues throughout the East Coast, Midwest, and South where African-Americans could perform during the Jim Crow era. In addition to local acts and students from the nearby colleges, blues singers like B.B. King and Bobby "Blue" Bland got their start at the Victory Grill. Other legendary acts who graced the Kovac Theater stage include James Brown, Chuck Berry, and Janis Joplin. 
The Victory Grill's popularity began to decline in the late 1960s and early 1970s for a number of reasons. Desegregation caused many African-Americans to move away from East Austin, breaking up some of the neighborhood's cultural cohesion. Also, many Black musicians, formerly confined to the East Side, started performing in other parts of Austin where the pay was better. Additionally, musical tastes in Austin began shifting away from the blues and towards rock and roll, outlaw country, and disco. Holmes was forced to close down the Kovac Theater in 1973, though the Victory Grill restaurant remained open, on and off, for the next 15 years. 
In 1988, a fire from an adjacent building spread to the Victory Grill, damaging the west wall and destroying the roof. Fortunately, the Kovac Theater was sealed off and only damaged from the smoke. Following this disaster, Holmes was forced to close the Victory Grill. After a series of fundraising efforts, including support from Clifford Antone and R.V. Adams, the Victory Grill was finally able to reopen under the leadership of Eva Lindsey. For the next two decades, the historic establishment resumed its live shows, expanding beyond music to include poetry readings, theater pieces, and children's performances.
In 2008, a touring artistic collective called Trust Your Struggle painted a mural on the building's west wall. The mural depicts Victory Grill founder Johnny Holmes, along with local singer Lavelle White and pianist Roosevelt "Grey Ghost" Williams, both of whom performed at the Victory Grill during its prime. In 2019 it was announced that the space would turn into The Rolling Rooster, a local soul food chain. Honoring the Victory Grill's heritage, The Rolling Rooster plans to host blues and R&B performances when it opens in 2020, continuing the musical legacy of one of Austin's most storied establishments. 
Sources
National Register of Historic Places Registration Form, National Archives Catalog. September 2nd 1998. Accessed May 6th 2020. https://catalog.archives.gov/OpaAPI/media/40973815/content/electronic-records/rg-079/NPS_TX/98001226.pdf.
Milam, Whitney. Victory Grill , Texas State Historical Association. May 29th 2013. Accessed May 6th 2020. https://tshaonline.org/handbook/online/articles/xdv02.
Erin Russell, Nadia Chadhury. Historic Victory Grill is Turning into a Chicken and Waffle Joint , Eater Austin. August 20th 2019. Accessed May 6th 2020. https://austin.eater.com/2019/8/20/16997416/victory-grill-club-the-rolling-rooster-open-second-restaurant.
Fawcett, Thomas . Victory Grill: Makeover Edition , The Austin Chronicle. August 12th 2008. Accessed May 7th 2020. https://www.austinchronicle.com/daily/music/2008-08-12/660196/.
Yu, Richard K. . Chitlin' Circuit: Blues Culture and American Culture , Medium. April 2nd 2018. Accessed May 7th 2020. https://medium.com/@richardkyu/chitlin-circuit-blues-culture-and-american-culture-785c913d5add.
The Historic Victory Grill / Historic Premier Blues Club , East End Cultural Heritage District. Accessed May 7th 2020. http://www.eastendculturaldistrict.org/cms/culture-art-music/venues/historic-victory-grill-historic-premier-blues-club.
Zehr, Dan. Austin American-Statesman, Austin American Statesman . Accessed May 7th 2020. https://projects.statesman.com/news/economic-mobility/.
Image Sources
http://www.eastendculturaldistrict.org/cms/culture-art-music/venues/historic-victory-grill-historic-premier-blues-club

https://en.wikipedia.org/wiki/Victory_Grill

http://atxhistoricvictorygrill.org/

https://www.austinchronicle.com/music/1997-01-03/525938/

https://tshaonline.org/handbook/online/articles/xdv02

https://texasmusicmuseum.org/victory%20gallery/THEVICTORYGRILLAUSTINTX/Picture7.html

https://tshaonline.org/handbook/online/articles/xdv02

https://www.austinchronicle.com/daily/music/2009-12-11/928295/

Additional Information